Create Gorgeous Giveaways.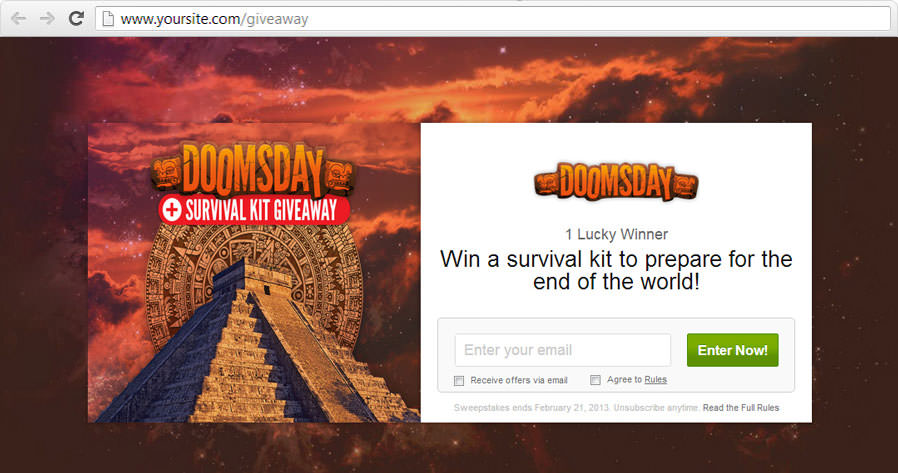 Creating a gorgeous giveaway is simple and super fast with ViralSweep. Using our DIY giveaway tool, you can have a fully functioning giveaway setup in just a few minutes.
Sign Up Free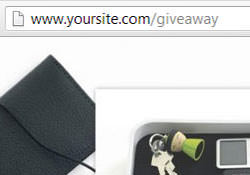 Hosted on your site
Once you build your giveaway, you'll upload a snippet of code to your site that will display the giveaway in an iframe. This allows you to place the giveaway at any URL that you desire.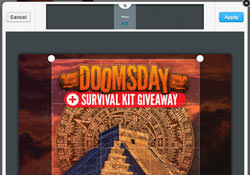 Style it
Change the look and feel of the giveaway template by uploading product images, a background image and your logo. Use our editor to crop your images to size.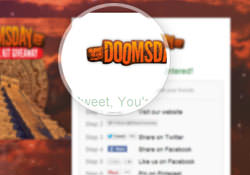 Authenticity
Running a giveaway can be tricky business if people have doubts about its legitimacy. With ViralSweep, easily add your company logo to the giveaway page so people know who is hosting it.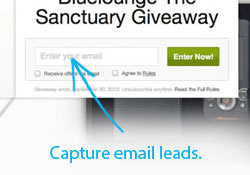 Capture leads
A seamless entry process results in a high conversion rate and less bounces from your page. Requiring an email address as the form of entry makes it simple for people to enter and easy for you to capture as many leads as possible.