Today we're releasing an integration with dotmailer. Dotmailer is a marketing automation platform that has been around since 1999, providing marketers with the tools they need to achieve outstanding email marketing results.

What are the benefits of the dotmailer integration?
Instead of manually exporting your entries from ViralSweep and importing them into dotmailer, you can now run campaigns through ViralSweep and automatically send all subscriber information into your dotmailer account.
How does the integration work?
Our dotmailer integration is as simple as adding an API user to your dotmailer account, logging into your dotmailer account through ViralSweep, and configuring the opt-in process.
We then pull in all of your address books and allow you to choose an address book to send leads into.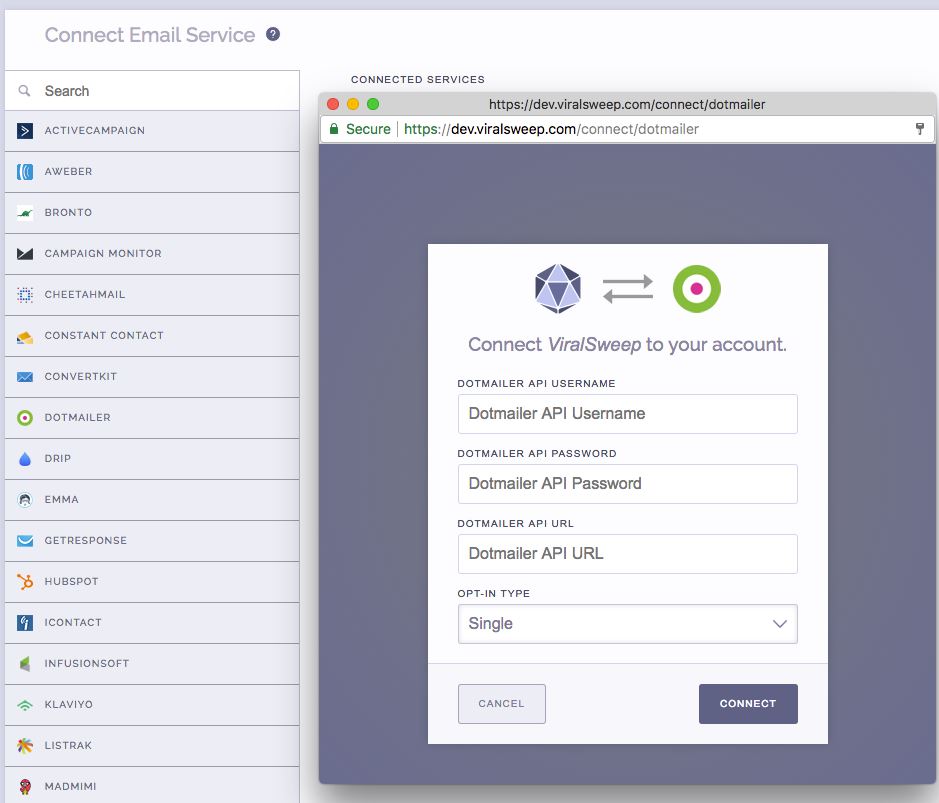 What data will pass from ViralSweep to dotmailer?
At the moment, ViralSweep can only pass data from preset form fields within our system. We cannot pass data from any custom fields that you set up.
The following fields will pass through to dotmailer from ViralSweep:
First Name
Last Name
Email
Phone
Zip Code
State
Country
Birth date [MM/DD/YYYY]
Referral URL
Can I send automated emails to my entrants from my dotmailer account?
Yes! Within dotmailer you can set up a join trigger action that automatically dispatches an email to an entrant the second they are added to a dotmailer address book.
In that email, you can provide the user with their referral URL (which we pass through to dotmailer) and encourage them to share with friends.
To set up a join trigger action, go to your contacts and click on the properties icon on your address book to edit the settings. Under join action select a triggered campaign and save it.
Now, whenever someone is added to your address book it will automatically send them an email.
More info from dotmailer: Trigger a campaign when a contact joins an address book.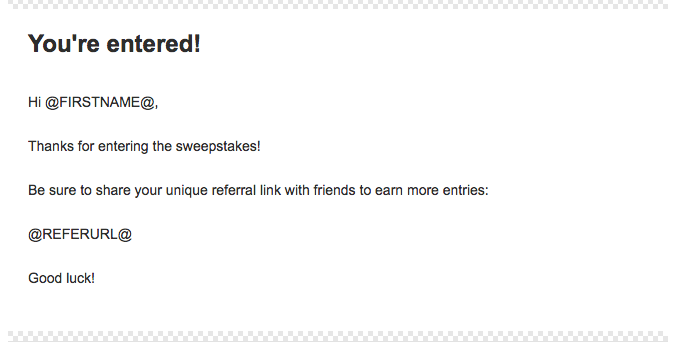 Learn More
To get more information on our Dotmailer integration, including the setup process and troubleshooting tips, see our dotmailer documentation.