Today we're releasing an integration with Iterable. Iterable is a cross-channel platform that helps the world's leading brands engage their customers at scale.

Iterable is the growth marketing platform that enables brands to create, execute and optimize campaigns to power world-class customer engagement across email, push, SMS, in-app and more with unparalleled data flexibility.
An integrated, cross-channel solution—built for marketers, trusted by engineers and designed with intelligence.
What are the benefits of the Iterable integration?
Instead of manually exporting your entries from ViralSweep and importing them into Iterable, you can now run campaigns through ViralSweep and automatically send all subscriber information to your Iterable account.
How does the integration work?
The Iterable integration is as simple as grabbing your Iterable API Key and plugging it into ViralSweep. We will then return all of your Iterable lists, and you can choose a list to connect to ViralSweep.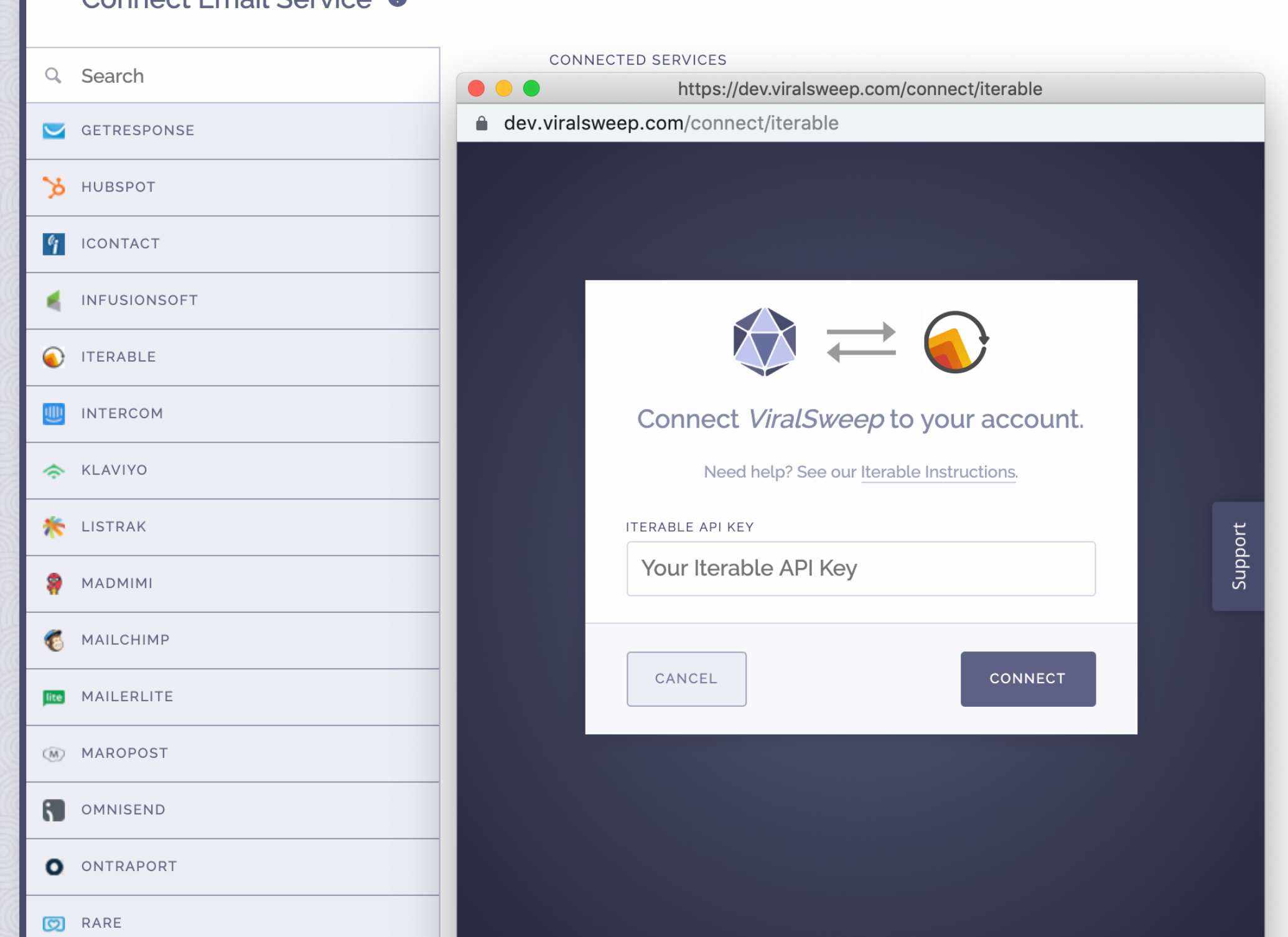 What data will pass from ViralSweep to Iterable?
At the moment, ViralSweep can only pass data from preset form fields within our system. We cannot pass data from any custom fields that you set up.
The following fields will pass through to Iterable from ViralSweep:
First Name
Last Name
Email
Address
Address 2
City
State
Zip
Country
Phone
Birthday
Referral URL
Signup Source (API)
Promotion ID
Tracking URL Source Name
Can I send automated emails to my entrants from my Iterable account?
Yes! Within Iterable, you can set up an email that is automatically sent the second they are added to your Iterable account.
In that email, you can thank the user for entering the promotion and provide them with more information about your company and or a discount/coupon on their next purchase.
Learn More
To get more information on our Iterable integration, including the setup process and troubleshooting tips, see our Iterable documentation.
Want to know how leading brands are engaging customers with Iterable? Request a demo to learn more today.