We've been hard at work the past couple of weeks, adding on some new features and updates for our users. Below is a detailed list of the new features you will see across the site.

New ViralSweep Features
Below we have stated new updates to ViralSweep in detail:
Image Uploading and Editing
Previously, image uploading was a real pain. You could not preview the image you were uploading, and you could not edit the image after it had been uploaded.
Even worse, the images needed to be a certain size, or they would not upload at all.
All these issues are now fixed. We're happy to introduce our new image-uploading system, making your life 100% easier.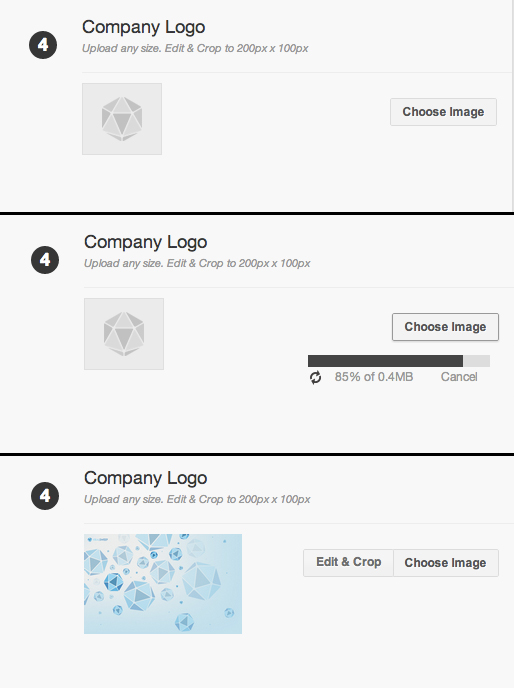 Above are combined screenshots of the upload process. Once you choose a photo to upload, you'll see the upload progress bar.
Once the image is fully uploaded, you will then see a preview of it on the left-hand side. Click the 'Edit & Crop' button to edit the photo, and our photo editor will pop up, allowing you to crop and resize your image.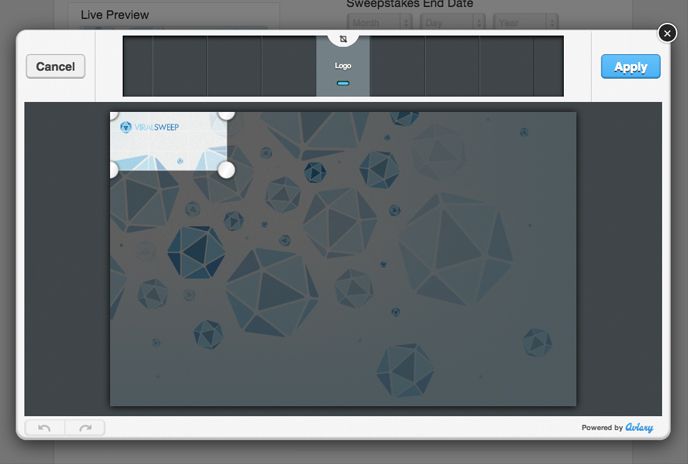 More Stats and Data
Before our updates, your dashboard stats only showed you entries, subscribers, and the # of tweets you received. We've now added stats for the # of Facebook likes and the # of Twitter followers you've received from your sweepstakes.

Send the Code to Your Web Developer
If you're not the webmaster of your website and don't update the files, no worries! We've added a handy form that allows you to email the sweepstakes code to your web developer so they can place it on your website.
Simply click the 'Get Code' button, then click the 'send this code' link. Input the required information on the left-hand side and click send!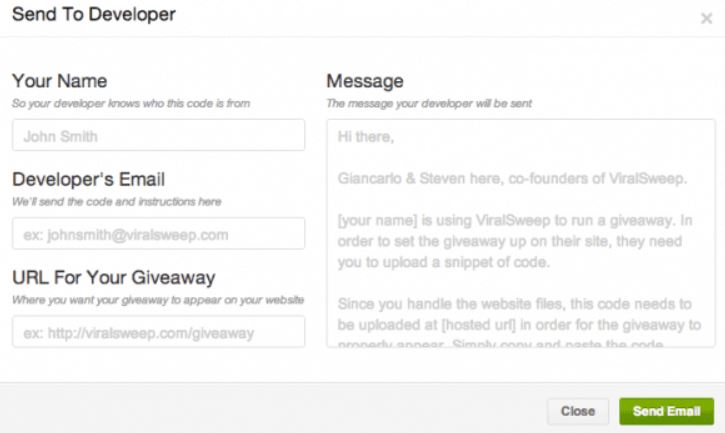 Sweepstakes Over? No Problem!
Before our update, when your sweepstakes came to an end, nothing happened on the actual page to let people know it was over. People could still enter the sweepstakes even though it was technically over.
This has now been fixed. When your sweepstakes reaches its end date, the entry box is automatically removed and replaced with text that lets people know the sweepstakes has ended.
Below is an example of how the sweepstakes entry box looks when it is active and when it is ended.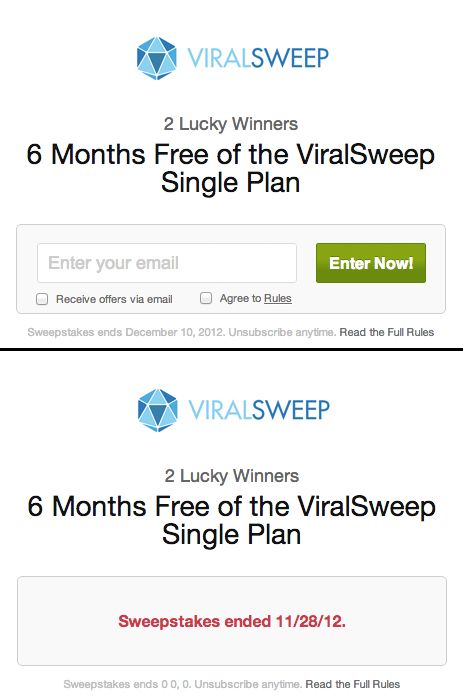 Exporting Has Never Been Easier!
You can now export all your sweepstakes data during the promotion and after the promotion. Instead of being shown a web page with all of the sweepstakes data, we now export it straight to a CSV file.
This file is broken down into tables that show you email addresses, IP addresses, entry dates and times, and if the person subscribed to receive special offers via email.
Have ideas for new features or want to see something added or changed? Let us know in the comments below!