Today we're releasing our Omnisend integration, previously known as Soundest. Omnisend is an email marketing platform built with e-commerce stores in mind.

Through the Omnisend platform, you can easily integrate with leading e-commerce platforms, trigger automated workflows based on customer activity, and analyze metrics to improve your overall email marketing performance.
What are the benefits of Omnisend integration?
Instead of manually exporting your entries from ViralSweep and importing them into Omnisend, you can now run campaigns through ViralSweep and automatically send all subscriber information to your Omnisend account.
How does the integration work?
Our Omnisend integration is as simple as grabbing your API Key and List ID from your Omnisend account and pasting that into ViralSweep. You can also choose to send a welcome email if you'd like when we pass someone to Omnisend.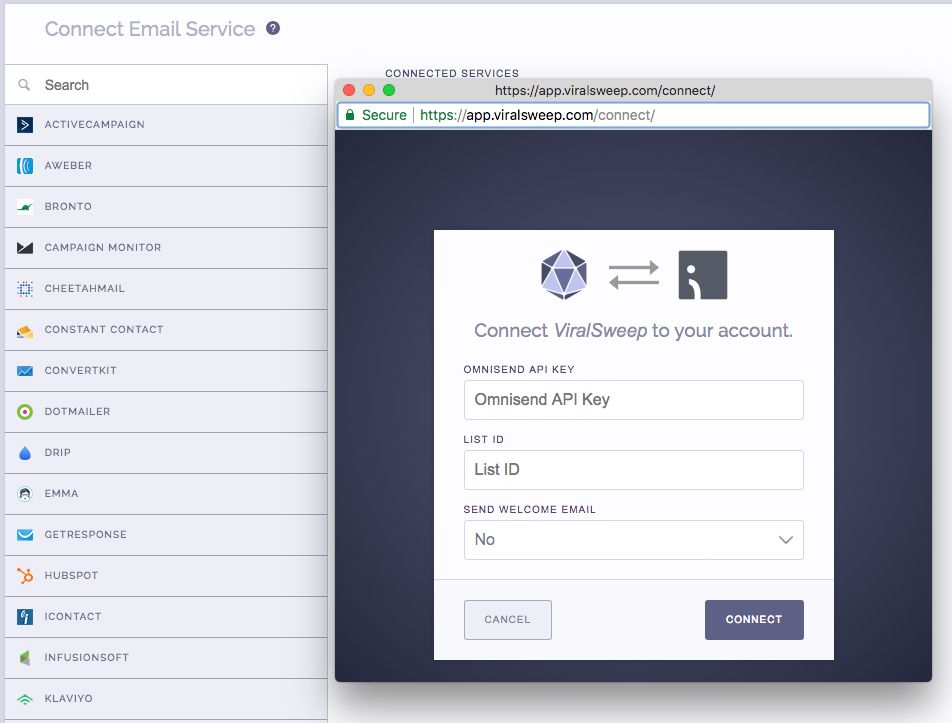 What data will pass from ViralSweep to Omnisend?
At the moment, ViralSweep can only pass data from preset form fields within our system. We cannot pass data from any custom fields that you set up.
The following fields will pass through to Omnisend from ViralSweep:
First Name
Last Name
Email
Phone
State
Country
Birth date [MM/DD/YYYY]
Referral URL
Can I send automated emails to my entrants from my Omnisend account?
Yes! Within Omnisend, you can set up a welcome email that is automatically sent the second they are added to your Omnisend list.
In that email, you can thank the user for entering the promotion and provide them with more information about your company and or a discount/coupon on their next purchase.
To set up a welcome email, just go to your Omnisend account, click on Automation at the top, and then choose the Welcome email workflow.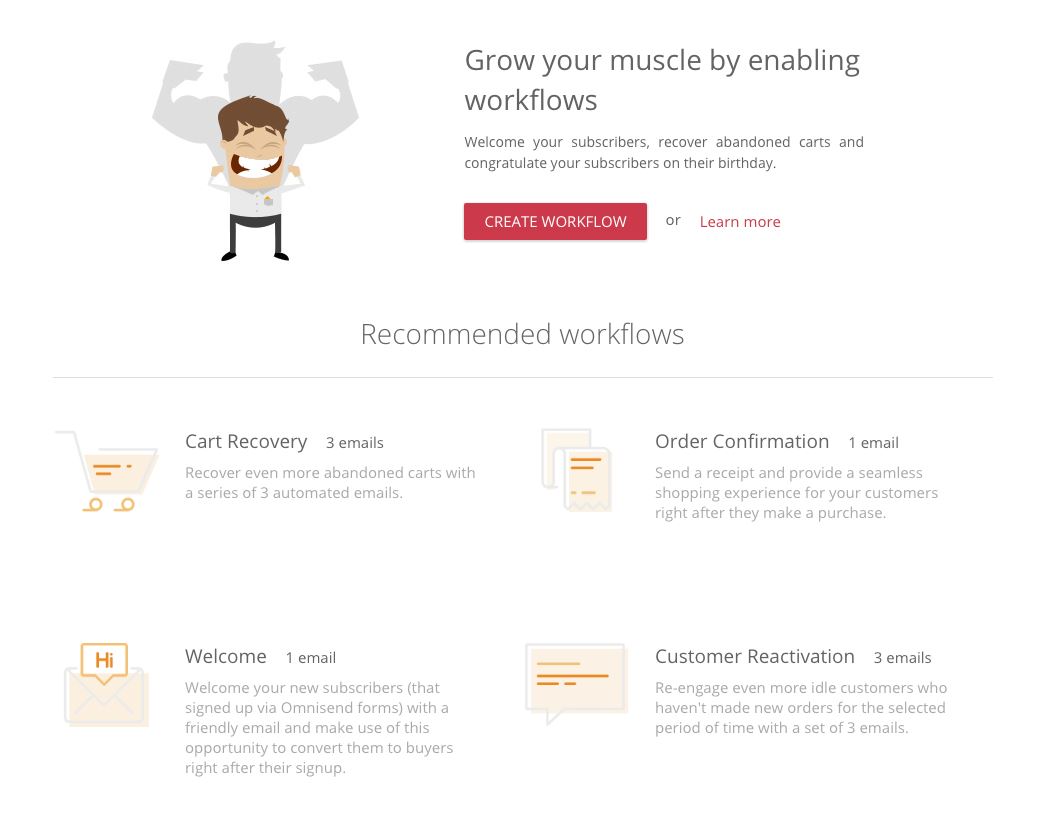 Learn More
To get more information on our Omnisend integration, including the setup process and troubleshooting tips, see our Omnisend documentation.