Remember how you used to have your friends and family on speed dial? Email lists are the same – it's great to have your customers and potential customers on hand to reach out to at short notice.
Building an email list is essential to any successful digital marketing strategy. It'll enable you to reach your target audience and create relationships that increase website traffic, conversion rates, and sales.
Emails are an important marketing channel for small businesses: 58% of adults check their emails upon waking – before they do anything else.
ViralSweep is an app with the tools your business needs to collect emails from potential customers, grow your subscriber list quickly, manage email newsletters, and drive results with powerful marketing campaigns.
This guide will explore how ViralSweep helps you maximize your email signups and build a thriving email list. We'll discuss ViralSweep Email Forms, how to set them up effectively, and some strategies for promoting them in e-commerce.
We'll also look at some success stories from existing ViralSweep customers.
What Are Viralsweep Email Forms?
Email is far from dead. Here, Hubspot reports some compelling data, including that 64% of small businesses use email marketing to reach customers and that in 2021, 37% of brands surveyed planned to increase their email marketing spend that year.
The ViralSweep Email Forms app could be your secret weapon when jumping on the email marketing bandwagon. This app is a custom form builder that you use to collect email addresses.
You embed the form wherever you like – e.g., on your website – helping you achieve email list growth for your digital marketing strategy. Customers voluntarily leave their contact details for you, so they tend to be high-quality leads likely to convert to new customers.
Furthermore, ViralSweep Email Forms allows you to A/B test different email forms to see which design or wording is the best lead magnet.
Despite it feeling a little 'old fashioned' in a world of social media and push notifications, email marketing is still remarkably successful. Forbes reports that two-thirds of small businesses achieve email open rates between 11 and 50%.
You'd never see engagement rates that high on paid social media ads! Evidence exists for high conversion rates, quality lead generation, and new subscribers.
Features of ViralSweep Email Forms
ViralSweep Email Forms makes it easy for your business to start collecting email addresses. Let's take a look at some of the features.
Built-in Form Builder
ViralSweep's built-in form builder is a powerful tool for creating custom forms and list building.
Each form is entirely customizable, and you can add and remove fields, style the text, change the background color, and add images to make it your own.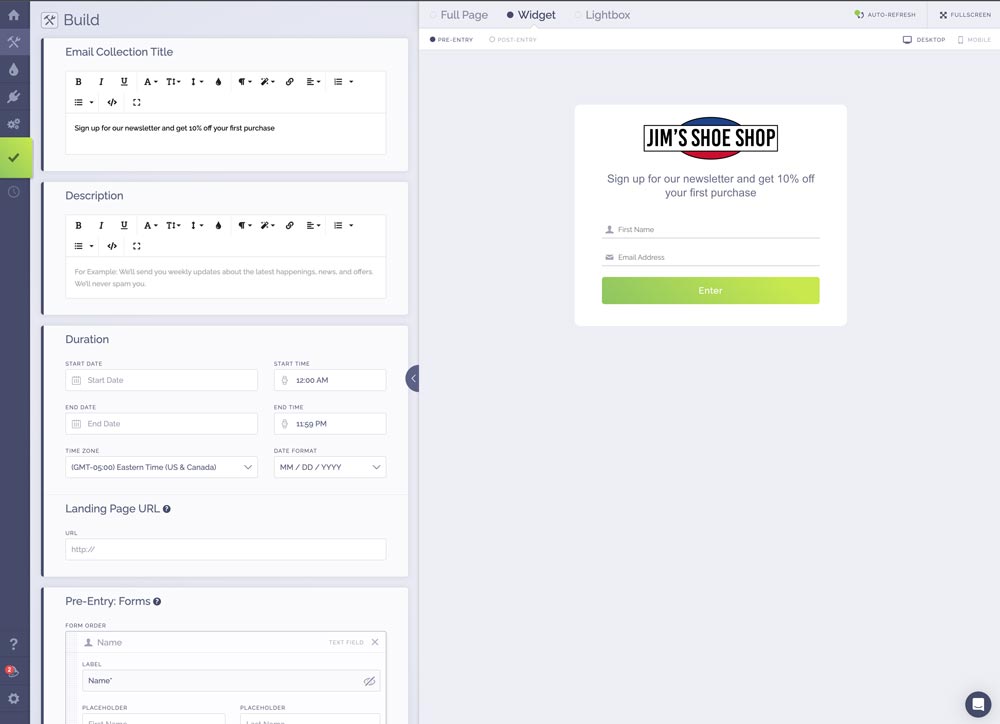 Over 30 Integrations
ViralSweep offers over 30 integrations with popular email providers, including MailChimp, Constant Contact, and ConvertKit. Automatically sync your emails with your mailing list in real time so that you can start sending campaigns right away.
Real-Time Analytics
ViralSweep provides powerful insights into your email campaigns, enabling you to track and analyze your forms' performance. For example, you can find out how many visitors have viewed the form, completed it, and more.
Embeddable Forms
Place forms on your website, blog, or even a Facebook page. All forms are optimized for mobile devices for user-friendly lead generation across all devices.
Benefits of Using Viralsweep to Grow Your Email List
Growing an email list is a great way to reach more people and increase conversions. Here are some of the key benefits associated with growing an email list: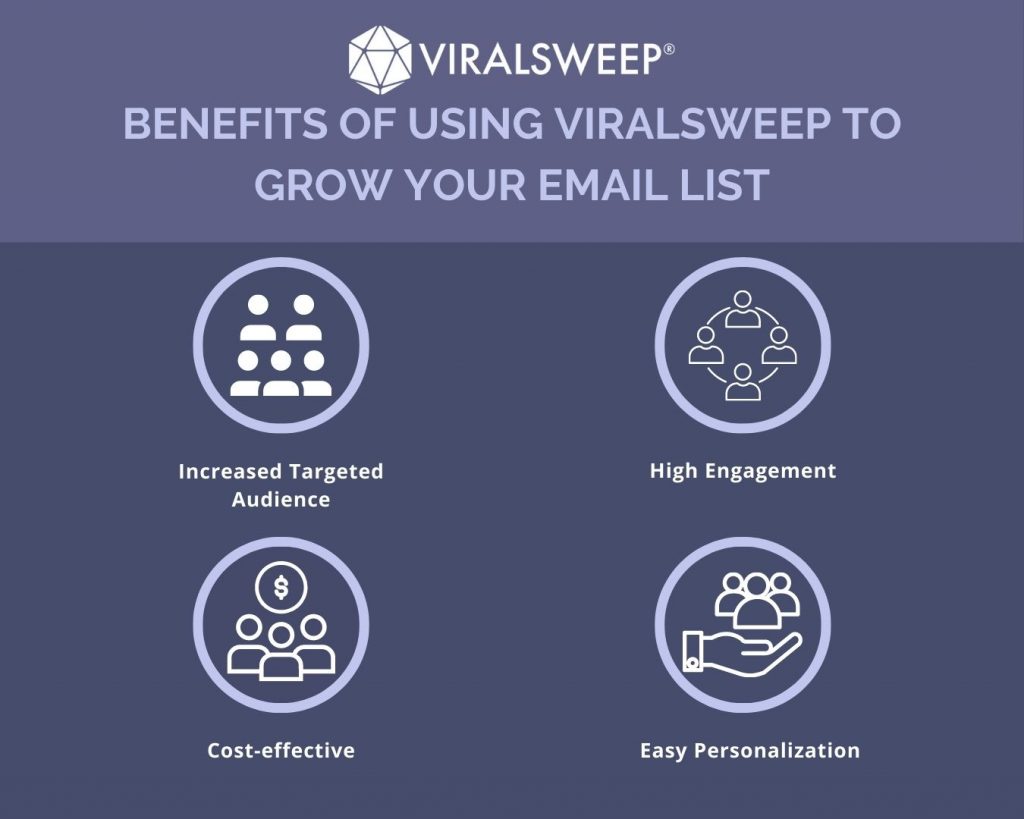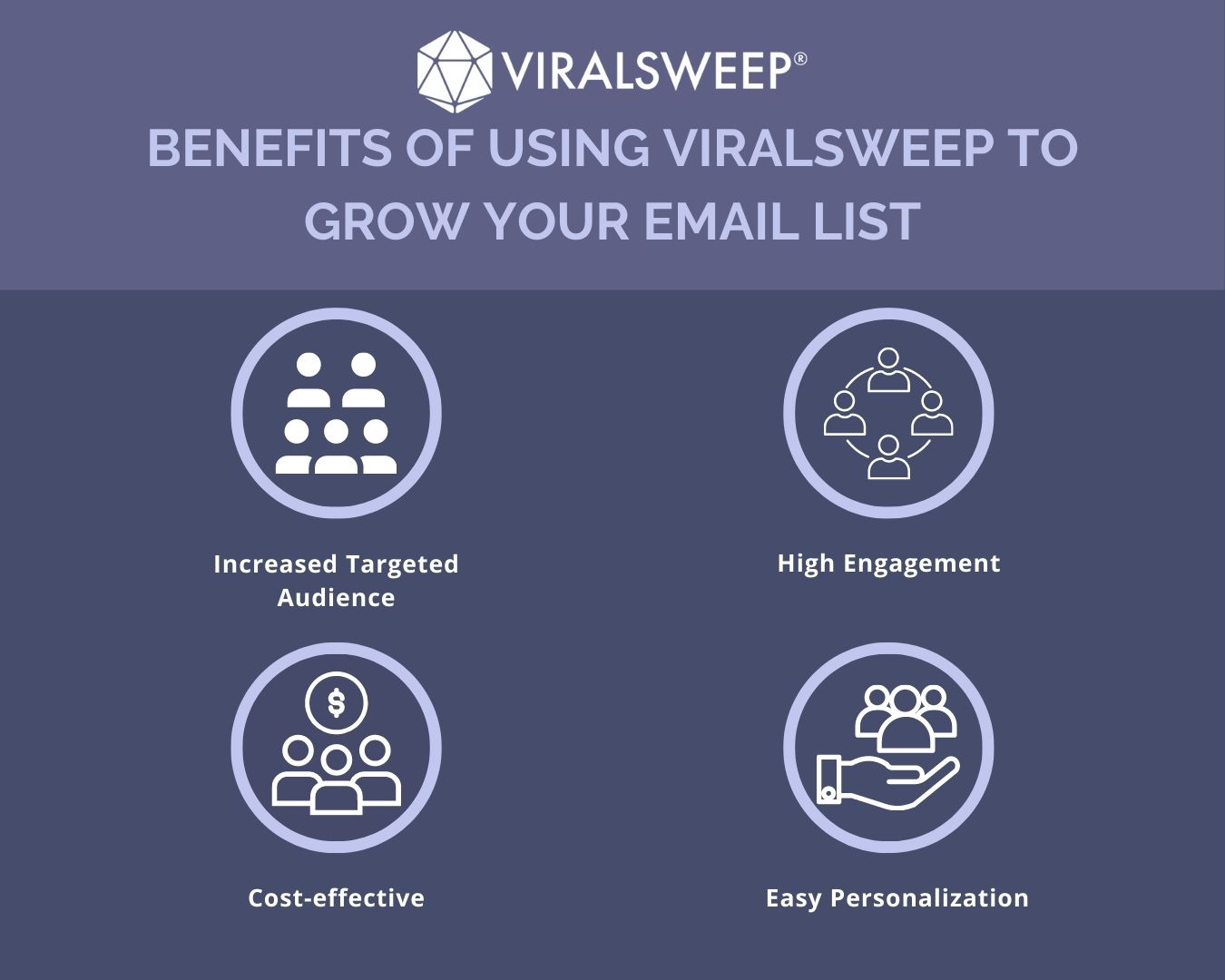 Targeted audience – Leads gathered in this way tend to be targeted and niche because they have already expressed interest in what your company has to offer. A more targeted audience means a more engaged audience.
High engagement – The increased engagement your targeted audience tends to bring means you're getting more bang for your buck.
Cost-effective – Email is affordable. Relative to other channels like paid media and content marketing, the marginal cost of gathering or reaching an additional email address is tiny. In addition, the form is already on your site; it's not costing you more for another visitor to see it and leave their email address.
Personalization – These days, it's easy to use email tools to inject custom details into the emails you send dynamically. For example, the subject line can include the recipient's first name, and you can mention their business name in the body copy.
ViralSweep Email Forms vs Traditional Methods
ViralSweep Email Forms offer several advantages over traditional methods of email signup. Here are some of the key benefits:
Faster setup time – Quickly design and deploy forms without writing code.
Reliable data collection – You won't lose contact information due to server issues. Clean data means higher email deliverability too.
Compatibility – ViralSweep Email Forms is compatible with many web platforms, including WordPress, Squarespace, and Shopify.
How to Set Up ViralSweep Email Forms?
This app is super easy to set up. Let's look at the detailed steps, then the options you have for customization, and then some ways you might use to optimize the forms you create.
Step-by-Step Instructions
Set up a form in your ViralSweep Email Forms account using the following steps:
Log in to your ViralSweep account. Create a new form from scratch or use one of the free templates provided.
Build the form with the relevant fields. More on customization below.
Customize the form. Change the design, add questions, add a QR code, and set up other features like automation and validation rules.
Add the form to locations of your choice. You can do this by embedding it (maybe in your email signature), adding a signup button to a website navigation menu, or creating an exit intent pop-up (to capture a lead before someone leaves your site).
Set up a thank you page with a call to action button (CTA) and/or an automated email message – this is what users see after filling in the form.
Test the form to ensure everything is working correctly.
Track your subscriber growth using the real-time analytics dashboard.
Customization Options
Let's split customization into two categories: structure and design.
Form Structure
The structure of the form refers to the fields you build it with and the contact information you hope to collect using the form.
These include name, email, physical address, country, SMS opt-in, newsletter email opt-in, CAPTCHA, free text, entry code, multiple selections, single selection, and more.
Form Design
The design of your signup form is just as important as the information you seek to collect with it. This area falls into brand alignment or adherence, and it's vital to get it right to optimize engagement with your brand elements.
Users are likelier to trust and interact with parts of your ecosystem that look and feel the same. With ViralSweep Email Forms, you can customize all of these elements, including:
Form colour and background.
Fonts and font sizes.
Logos, images, or videos.
Signup button labels, text alignment, form size.
Signup confirmation page content.
The design also refers to the landing page or other location where you place your form. Check out ViralSweep's tutorial on the Form Builder for more detail.
Tips for Optimizing ViralSweep Email Forms
Here's a little cheat sheet of strategies to optimize lead generation using email forms.
Write clearly and concisely. Forms should be easy to understand and not contain confusing jargon or overly complex words.
A/B test your forms. Never stop testing! Optimize form content and improve their performance by releasing different versions into the wild simultaneously and seeing which elements perform better. Experiment with different subject lines, titles, button labels, images, and colours.
Automate the process of matching subscribers to lists. This will save you time, ensure no contact is missed, and help you keep track of each subscriber's preferences. You can do this by setting up rules for the leads you capture (e.g. add all subscribers in Michigan to the 'Midwest' email list).
Provide signup incentives. Consider offering exclusive content, discounts, downloads, or other offers that will make it worth the subscriber's while to join your mailing list.
Use validation rules for accuracy. Validation rules help to protect the integrity of the information you collect with your opt-in form. They help you to ensure that the data entered is accurate, up-to-date, and relevant.
How to Effectively Use ViralSweep?
As with all digital marketing techniques, there are ways to optimize for higher reach and engagement. This section will detail several best practices for using ViralSweep Email Forms to their highest potential.
However, before we start, consider the principle of good marketing: are you providing value to the visitor at every touchpoint? That's a good question to remember when you build out your campaigns.
Before You Launch
Let's make sure you construct your forms correctly.
Form Placement
You've got a few options for where you might place your forms:
On your website home page. This is an ideal place for general signup forms or newsletter opt-ins because your home page is the most general page on your website (i.e. it doesn't try to cater to a small niche like other landing pages might).
At the end of a blog post. People who read a blog post through to the end are more likely to be interested in subscribing than general visitors. This is a way you can help them do that!
On product pages. If your offering includes various products, each with its page, consider placing a signup form at the bottom of each page.
On landing pages. Landing pages are specific, often highlighting one new product or feature and nothing else. Tailor the message and form content to whatever you're promoting.
In a pop-up. Just make sure they're not obtrusive or annoying! You can set them up to appear after a certain amount of time or on a certain action, like when a visitor moves towards leaving the website.
Form Design
We touched on this earlier; now let's get into more detail. A few key elements here:
Images and visuals. Images help draw attention to the form, so consider using them in your forms. As mentioned above, you can experiment with different colours and text styles for your A/B testing strategy. See what works, and then send the winning combination far and wide. Try to include user-generated visuals wherever possible – they're compelling!
Short and simple. Keep forms short, with up to four fields – browsers aren't keen to spend much time filling them out. Also, keep the tone conversational; use words like 'join' or 'grab' instead of 'submit' or 'register'.
Validation rules. Validation rules help ensure that the data entered is accurate and relevant. It also means less dirty data, fewer undelivered emails, and more relevant email matching.
Integrated social networks. Give your visitors the option to log in using their social media accounts. This has a dual benefit: users are more likely to trust an integrated login from Meta or Google (so more leads for you), and it's generally quicker for the user.
Brand alignment. Ensure the form aligns with your brand guidelines, including colors, font sizes and styles. This helps create a seamless user experience. Every brand touchpoint is a possible area to lose a potential customer – minimize the chance of losing someone by having as coherent and consistent a brand as possible.
Form Messaging
Messaging could almost be considered a design element on its own. How you communicate with your customers and potential customers is an identifiable part of your brand, and you should use the same brand voice and personality in all your copy.
Keep in mind that you have limited time to capture someone's attention and convert them – so use it wisely!
A few questions you might consider when creating messaging for your forms:
What am I offering?
What value do I add?
Why should the user act now?
When they do, what will they get?
What are the benefits of taking action?
One of my favorite techniques when editing website copy is to delete.
Once you've written a piece, go through it again 30 minutes later to remove everything that's not immediately relevant or providing value. You'll be surprised how much shorter your writing can be!
Incentives and Gamification
Consider offering some incentive to get people to act. This could be a discount code, access to content (like a free ebook, research report, or webinar), or even the chance to win a prize in a giveaway.
We should mention that ViralSweep offers contest and sweepstakes apps that make it extremely easy to build incentives like this into your form.
Read More: Tips for an Amazing Abandoned Cart Recovery Email
Segmenting and Targeting Audiences
Marketing is never about blasting out a promotion to everyone and hoping a few people respond.
Ideally, your marketing hits a smaller, more specific niche of relevant people more likely to engage with your business. Use this concept with your email forms as follows:
Place different forms on different areas of your website. For example, someone browsing the underwear section might be shown a form and incentivised with an offer for a discount on their next underwear purchase.
Use different messaging to appeal to diverse audiences. For example, a form on a technical product page might include technical jargon to attract more technical leads. In contrast, a form on a common, fast-moving product page might be more contemporary.
When You're Ready to Launch
You've built a beautiful, relevant, concise form to capture email address leads as quickly as possible. But how do you distribute it?
Email Form Promotion Strategies
In many ways, distributing a form to collect email addresses is like marketing any other product or service. Let's look at some ideas for getting your email form out there.
Integrate into your website. Hopefully, your website already has traffic. Convert some website visitors into new leads by placing your email form in an obvious place: the sidebar, footer, or even front and center on your homepage, for example.
Search Engine Optimization (SEO) is a marketing technique where you fill your website with content relevant to your product or the industry you operate in. Then, when people type related queries in search engines like Google and Bing, your page comes up in the results. This will build on number one in this list, where the increased traffic will translate to increased leads.
Organic social media. Got a few followers on Twitter, LinkedIn, or Facebook? If so, you can display your form to these organic audiences (organic means you're not paying to reach them) in standard social media posts.
Paid social media. This approach involves paying social networks and search engines to display your message or form to target audiences. You do this directly on social media platforms, using Facebook Ads, Google Search, YouTube, and LinkedIn Ads.
Partner promotions. A great way of getting traffic is by working with third parties that can promote your business in exchange for something from you, such as a coupon code or access to content. These partners could be other blogs, podcasts, and social media influencers.
Referrals are one of marketing's best-kept secrets. If you can get one person to refer at least one other person to fill in your email form (and ideally two or three others), the growth rate of your form submissions will be exponential. But how do you start the growth? Usually, you use one of the methods in items one through six of this list. Then, if you've set your form up correctly (i.e. design, structure, and messaging) and a few people see it and submit it, the growth should take care of itself.
Email List Integration
You should consider it if you don't already use an email marketing tool like Mailchimp, Constant Contact, or ConvertKit.
Then, you can integrate it with ViralSweep Email Forms to maximize the potential of your client email interactions.
Check out ViralSweep's integration with ConvertKit here.
One cool feature of the ViralSweep / ConvertKit plugin is as follows. When a user submits your ViralSweep email form, and you've collected their details, that information is passed automatically to ConvertKit, where you can immediately trigger a welcome email and the email content for that lead.
Case Studies and Success Stories
Several companies have used ViralSweep tools for email marketing campaigns and to grow their email signups.
FlySafair
South Africa's leading low-cost airline has run discount flight ticket promotions for a few years. Once a year, they use ViralSweep's various apps to promote, run, and manage competitions for R5 flight tickets (R5 = about $0.30).
Between 2015 and 2018, FlySafair used ViralSweep to great success, selling 30,000, 15,000, 15,000 and 30,000 flight tickets in the sweepstakes held in each of those years, respectively. 30,000 tickets in one day!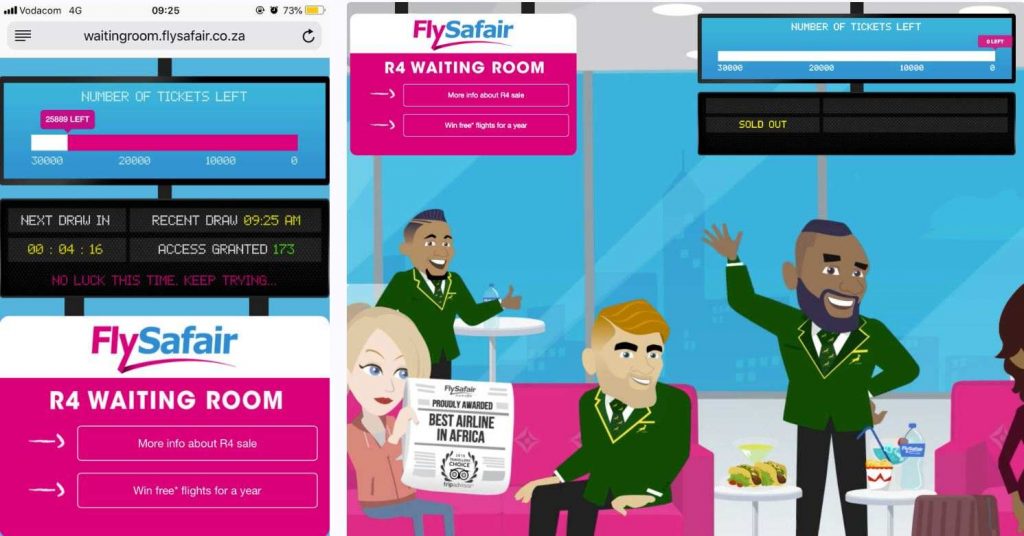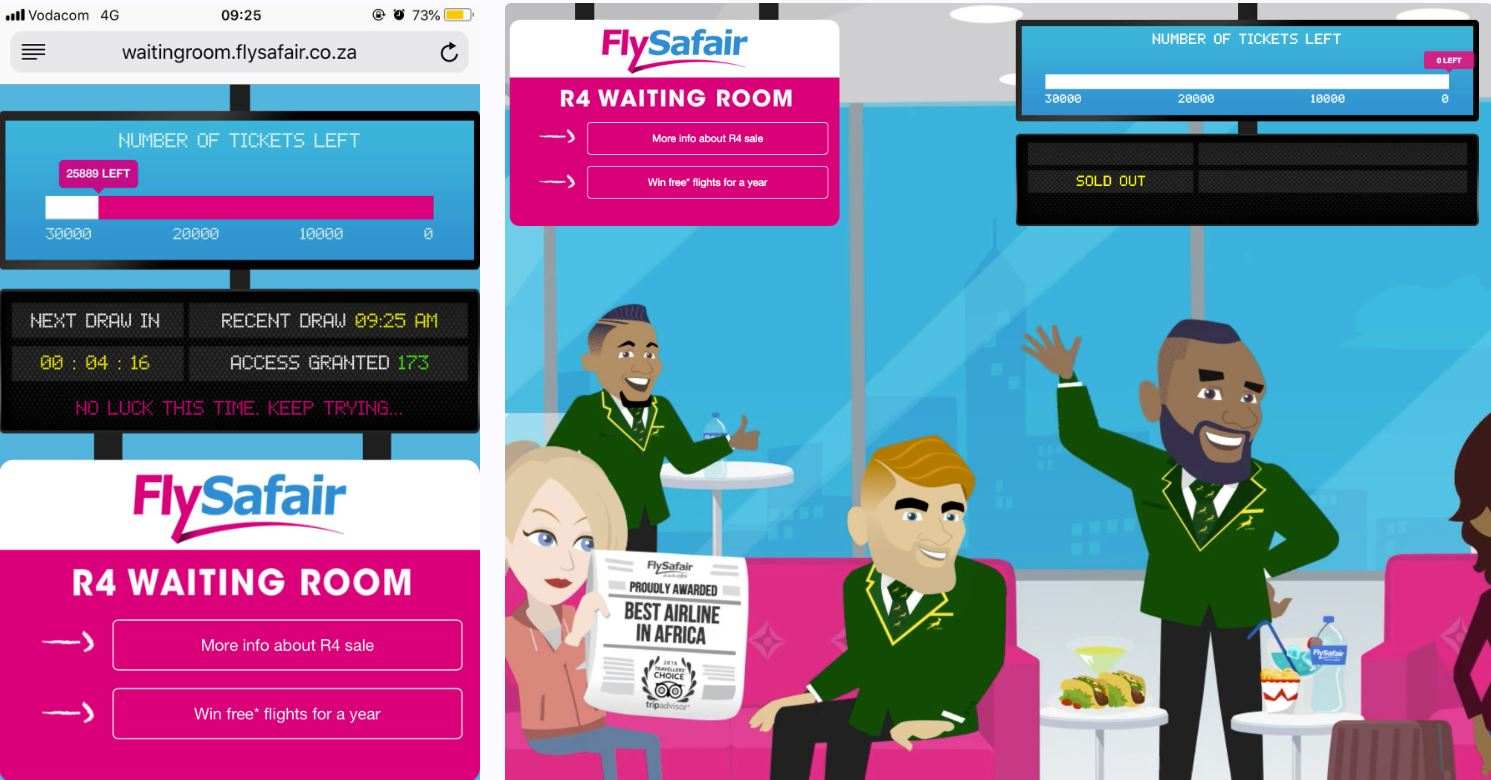 Because of the way they set those campaigns up, each entrant hoping to 'win' a R5 flight ticket became an email subscriber. Read more about it here.
JewelScent
JewelScent, whose innovative products include candles with hidden jewellery gifts inside, has also seen great success using ViralSweep's promotion apps.
They've tried various campaigns, but I'd like to focus on where they wrote a guide to inform and educate readers. Crucially, they included email signup forms – like the ones we've discussed here – at the bottom of that guide for people to sign up with after they've read the article.
The results were something to behold. For the guide, in particular, 67% of people who read it and clicked through signed up. Their typical rates for other blog posts before that were around 9%. That's a considerable increase! Read more about JewelScent's success here.
Ready to Get Started With ViralSweep?
Wow, that was a lot of information! In this article, we've discussed the importance of email signups, the benefits of using ViralSweep's services to maximize your email list building, and the various techniques and protocols to keep in mind when building and distributing your email forms.
We also looked at two case studies that saw great success after they started using ViralSweep's email forms.
ViralSweep offers a 7-day free trial for the Email Forms app. With such apparent benefits waiting around the corner, it's a must-have for small businesses.
Learn more about ViralSweep Email Forms and sign up here.