When it comes to promoting your business, corporate giveaways can be a great way to attract attention and generate leads.
From t-shirts and water bottles with company logos to high-end electronics like tablets and digital gift cards, a giveaway is meant to entice more entries, increase reach, and enhance the brand's image.
In many cases, companies turn to a corporate giveaway agency to handle their promotional needs. But how do you know which one is best suited for your needs?
This article will discuss the benefits of partnering with a giveaway agency and the factors to consider when selecting one.
It will also guide you on how to evaluate agencies so you can find the perfect partner. By the time you're done, you'll know exactly what to look for and be able to make an educated decision, so your next corporate giveaway is a rousing success.
Benefits of Using a Giveaway Agency for Corporate Giveaways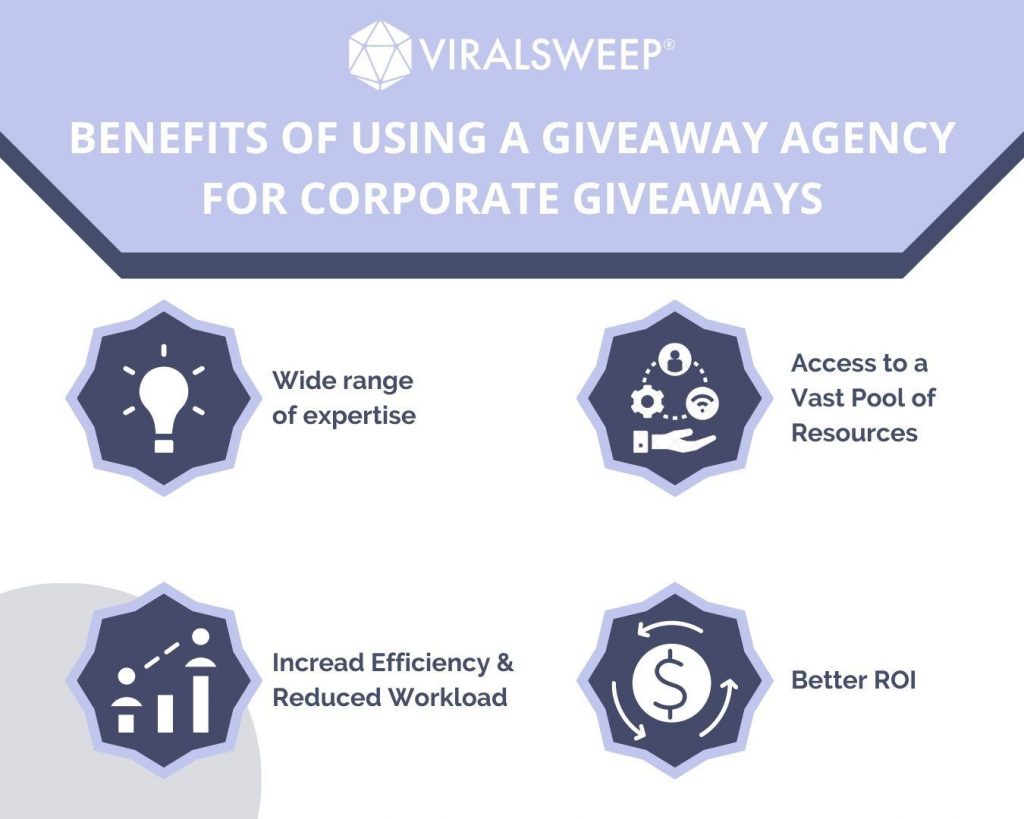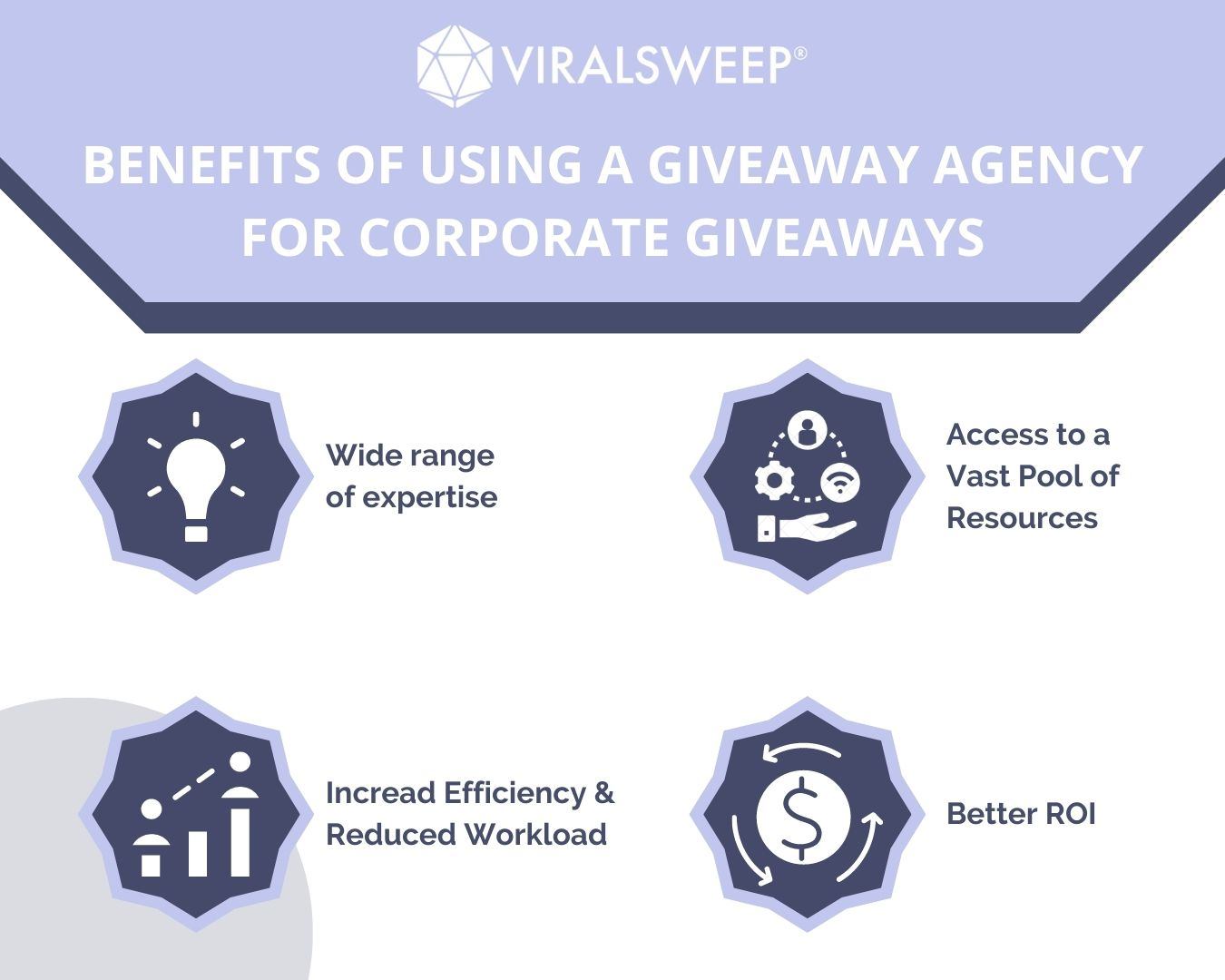 Using a corporate giveaway agency is beneficial for many reasons, including:
Wide Range of Expertise
A good giveaway agency should have an extensive network and a vast pool of resources from which to draw. This means that the agency can provide comprehensive support in areas such as:
Product selection
Design
Printing
Fulfillment
Shipping
And much more.
With their expertise, a giveaway agency can guide you from the first entry to picking a winner and delivering the merchandise or prize.
Further, a great giveaway agency can craft marketing campaigns via social media or email for existing contacts and subscribers that increase engagement and exposure for your giveaway.
Access to a Vast Pool of Resources
A corporate giveaway agency typically has access to many different types of promotional items and services.
This makes it easier for you to find exactly what you need and allows you to browse through different options so you can select the best item for your business.
Agencies will also have access to other crucial resources to help make your giveaway a success.
From data and demographic information to increase reach to analytics about when to schedule your giveaway for maximum exposure, a great agency's resources will far outpace what you would be able to do on your own.
Increased Efficiency and Reduced Workload
An agency can handle all aspects of the promotional process for you, saving you time and effort.
By utilizing their network and pool of resources, they're able to provide comprehensive support in selecting the right promotional product for your campaign, as well as designing, printing, fulfillment, and shipping.
Moreover, by working with an agency that specializes in giveaways, you no longer have to worry about taking care of the details yourself.
This means that you won't need to spend hours researching different products, engagement channels, or trying to find the right supplier for your items.
This all adds up to taking those tedious tasks off your plate so that your team's focus can be the core strategic initiatives of your business.
Better ROI
The improved return on investment (ROI) when working with an agency that specializes in giveaways is significant.
Through their experience, connections, and overall expertise, agencies can provide you with higher-quality products and better services at more competitive prices. This leads to increased efficiency, fewer delays, better results, and higher ROI.
By relying on a professional giveaway agency, you'll be able to get the most out of your promotional budget.
Factors to Consider When Selecting a Giveaway Agency
Now that the case for using a giveaway agency is clear, it is critical to understand how to select the right agency for your business needs. One size most certainly does not fit all.
From engaging with influencers to increase interest and entrants in your sweepstakes to handling winner selection and prize fulfillment, different agencies have different capabilities.
An agency that helps Fortune 500 companies with national contests is unlikely to have the same capabilities, expertise, and experience working with small businesses as a giveaway agency focused on small and local businesses.
The right agency is one that provides service and expertise that ultimately drive the goals of YOUR unique business.
From growing your brand affinity to earning more customers, keep your goals in mind when selecting a giveaway agency.
When selecting a giveaway agency, there are several factors to keep in mind: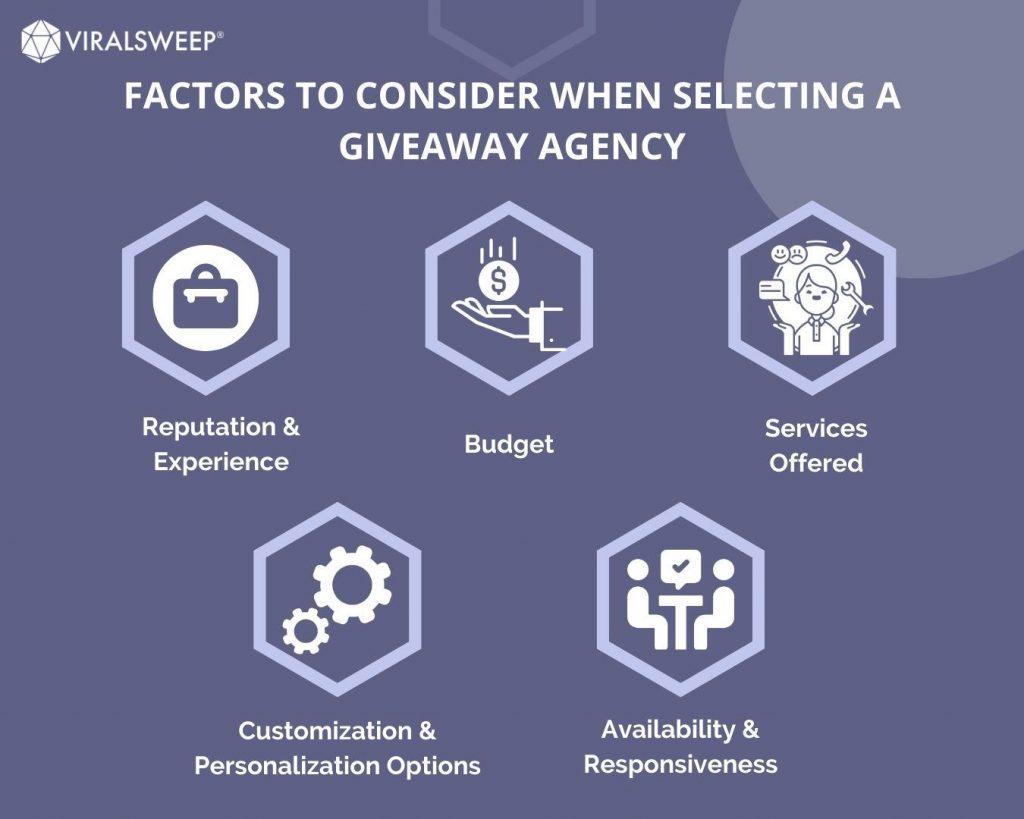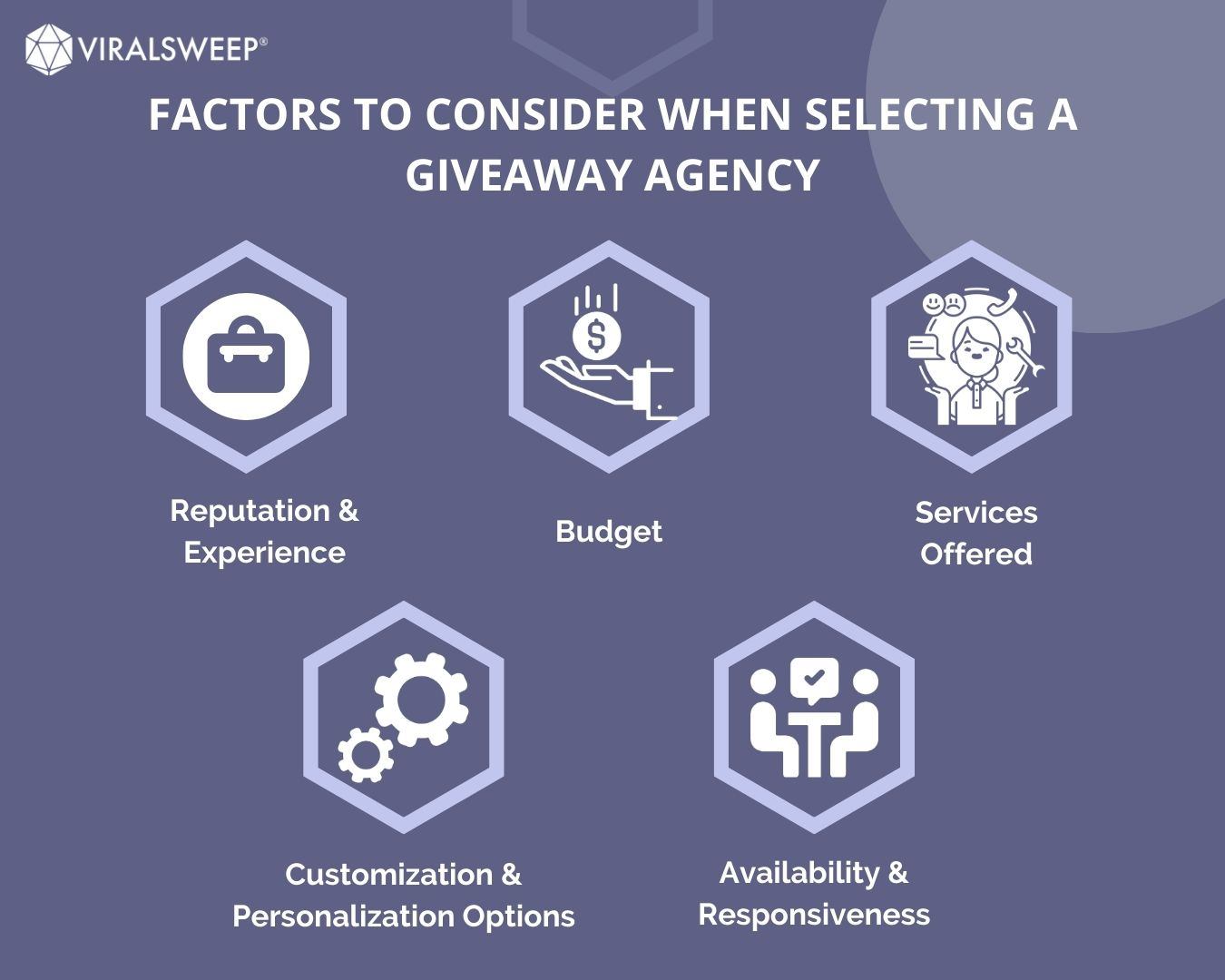 Reputation and Experience
It's important to select an agency that has a proven track record of delivering high-quality giveaways for corporate clients. Look for positive customer reviews, testimonials, and case studies that demonstrate their experience in the field.
Budget
Having a budget for a giveaway campaign is essential to ensure that businesses get the most out of their promotional endeavors. By understanding their spending limits, businesses can ensure they select the right item or service and allocate resources accordingly.
With a limited budget, businesses can focus on items that will create a lasting impression or help them reach their target audience more effectively.
Services Offered
A good giveaway agency should be able to provide an all-encompassing service that covers every angle of the giveaway process.
This includes product sourcing, event planning, logistics, and marketing. It's important to ensure that the partner you select can handle everything for you in one place.
For example, working with an agency that provides product sourcing can be extremely beneficial. It gives you access to a wide range of promotional items and services, making it easier to find the right award(s) for your giveaway campaign.
Finally, if you need assistance promoting your giveaway, then an agency can help. Make sure and confirm if this service, or any other services you need, are part of the agency's offering.
Customization and Personalization Options
A great agency should be able to provide tailored and personalized solutions that meet the unique needs and requirements of your business.
Look for one that listens to your goals and is willing to design a plan around those goals as opposed to an agency that offers a one-size-fits-all giveaway option.
Availability and Responsiveness
When selecting a giveaway agency, it's important to consider their availability and responsiveness. Look for one that provides prompt response times and open communication with customers.
Regular meetings or syncs and regular written updates will go a long way in making sure your giveaway stays on track and is a success.
How to Evaluate a Giveaway Agency
Evaluating a giveaway agency is a straightforward process so long as you know what to look for. In some cases, you'll need an agency that can help market your giveaway on Instagram or LinkedIn.
In other cases, you'll need an agency that can fulfill the item giveaway on your behalf.
Long before settling on those details, however, you should view the big picture of what makes a full-service agency a good choice for your needs.
To ensure you get the most out of your promotional giveaways, there are four key steps to follow when evaluating a giveaway agency:
Ask for Referrals and Read Reviews
Read reviews and testimonials from previous customers to get an idea of their experiences with the agency you are considering. Even further, ask for references that would be willing to speak to you about their experience.
Online reviews can be helpful as well. Directories like Yelp and Clutch.co provide feedback on agency performance through the experience of past customers.
Get a Detailed Proposal and Review Their Portfolio
Once you have identified some potential agencies, ask them for a detailed proposal outlining the services they will provide. Additionally, review their portfolio to get a better understanding of the types of giveaways they're able to provide.
Look for campaigns that align with your goals as well as ones across various niches. This will help reveal their abilities as well as their versatility.
It's important to ask all the questions you may have and make sure all details are clear. Request pricing information as well as what services they will provide (e.g., product sourcing, event planning, logistics, etc.) and how long the campaign will take to carry out the plan.
Make sure you have a contract that outlines all details of the agreement to protect your business.
Once you have a better understanding of the agency and services, it's time to negotiate. Don't be afraid to ask for discounts or special offers where appropriate – but remember to stay realistic.
Ask About Their Process and How They Handle Unexpected Challenges
When it comes to corporate giveaways, unforeseen challenges can arise. This includes delivery delays, production issues, limited stock availability, or incorrect product specifications.
It's important to choose an experienced and reliable giveaway agency that has the resources and expertise to handle any unexpected challenges that may arise.
For example, if there are production issues or delays with the giveaway item, ask the agency how they plan to address these issues. It's also important to ask what their process is for resolving any customer issues or complaints.
Talk to the agency about how they handle such unexpected issues and what processes they have in place to ensure the successful delivery of your giveaway project.
Check Their Communication and Project Management Skills
It's important to ask about their use of technology and tools. Inquire whether the agency utilizes any project management software or other tools that can help ensure the success of your giveaway.
Ask how they make use of these technologies to track progress and stay organized.
Finally, it is essential to check the agency's communication and project management skills. Confirm that they are committed to clear and open communication with customers, as well as timely project delivery.
By taking the time to evaluate all of these factors, you can ensure that your corporate giveaway project is in the right hands.
Choose ViralSweep For Your Next Corporate Giveaway
Choosing the right corporate giveaway agency is essential for businesses looking to maximize their promotional budget.
To make sure you get the most out of your giveaways, it's important to evaluate an agency based on:
Referrals and reviews
A detailed proposal and portfolio review
Their process for handling unexpected challenges
Their communication and project management skills.
Many agencies rely on giveaway apps to run a successful promotions for their clients.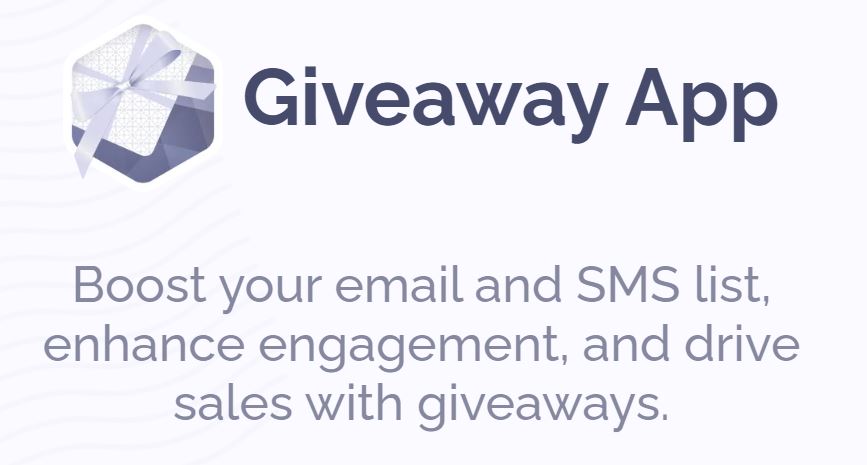 ViralSweep provides an easy-to-use platform for businesses to run giveaways that are tailored to your target audience and help you reach your business objectives.
With a clear and straightforward giveaway platform, we guarantee that your giveaway will come together quickly and with confidence – no matter what challenges may arise.
Furthermore, ViralSweep has an excellent customer support and deep experience with corporate giveaways, which allow businesses to launch their giveaway projects quickly and confidently.
Take advantage of ViralSweep's extensive network and resources and make the most out of your corporate giveaways today!
Try us now to get started running successful giveaways that will help you achieve your business goals!