Learning about Facebook Messenger marketing and growing your Facebook Messenger subscribers list should be one of the top things on your to do list as a business owner or marketer.

Why?
Facebook Messenger is used by over 1.3 billion people every month worldwide, and Facebook Messenger marketing has been reporting some of the highest open and click-through rates[1] marketers have ever seen.
See it in action.
Want to see how ViralSweep can help you grow your Facebook Messenger subscribers list before reading further?
Enter your email address below, then subscribe on Facebook Messenger and you'll immediately receive a Facebook message.
You can do this easily using ViralSweep—we'll teach you how in this guide. And there's more! By testing our Facebook Messenger integration, you just entered to win a free month subscription to ViralSweep!
Growing your Facebook Messenger subscribers list is the same as any other marketing channel for your business: it takes time, money, and the proper resources.
This guide will walk you through how to quickly grow your Messenger subscribers using ViralSweep's sweepstakes tool. In the guide we will leverage tools like ManyChat, which is a service that handles delivering messages to your new Messenger subscribers.
In a rush? Jump to any part of the guide:

Part 1: ViralSweep
Step 1 — Sign up for ViralSweep. We offer a 7 day trial, so you can set up a campaign and test out the Messenger integration.
Step 2 — Once signed up, create your first sweepstakes.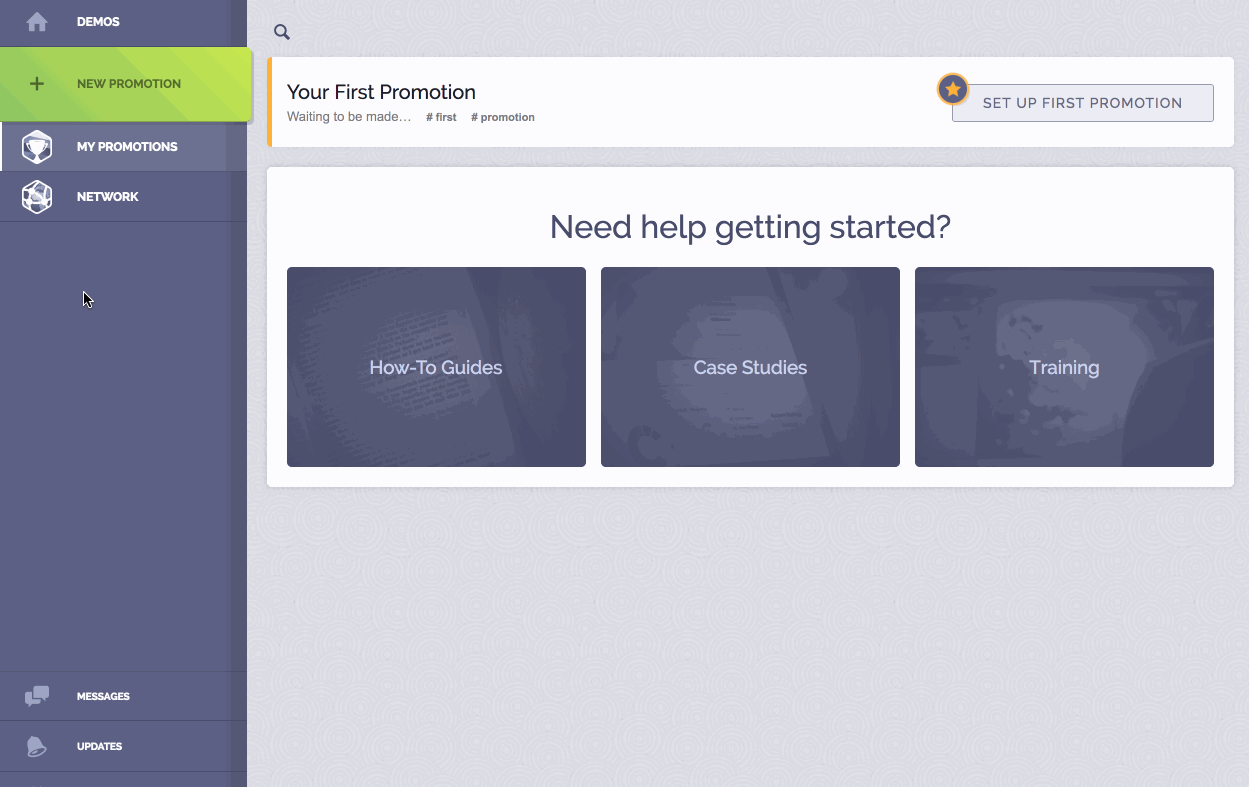 Step 3 — Build your sweepstakes. Under Social Actions, add our Facebook Subscribe on Messenger action.
Configure the action by selecting a Facebook page to connect it to.
Configure the default message the user will receive on Facebook Messenger once they subscribe.
Choose which text you want to appear on the button.
Define the number of entries to award users with for subscribing.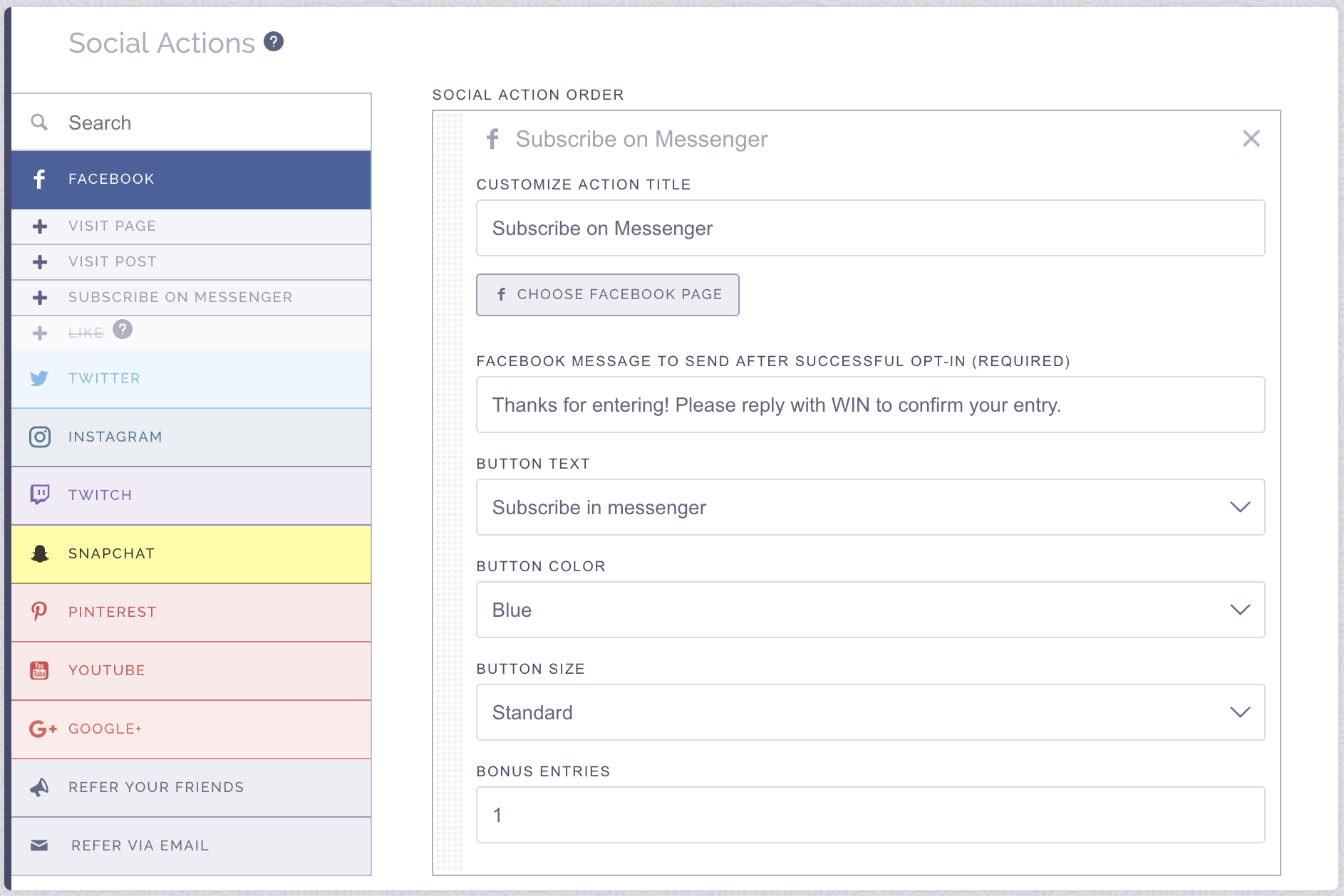 For the default message, we suggest asking users to reply using a specific word to confirm their entry. This will trigger the messaging from ManyChat that we'll set up next.
For example, our default message for the campaign on this post is: Thanks for entering! Reply with "WIN" to confirm your entry.
Once a user replies to the message with the keyword, that triggers ManyChat to start sending our messages.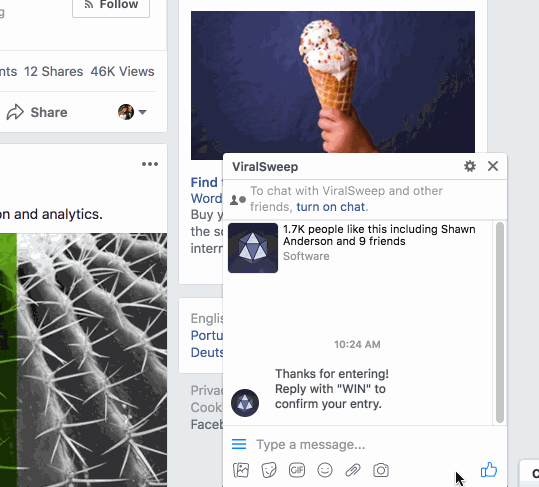 Part 2: ManyChat
Step 4 — Sign up for ManyChat. Once logged in, connect your Facebook page.
Step 5 — Go to Automation > Keywords. Click on the first rule and edit it to include your keyword(s). Once done, click on Subscribe to Bot across from your keyword.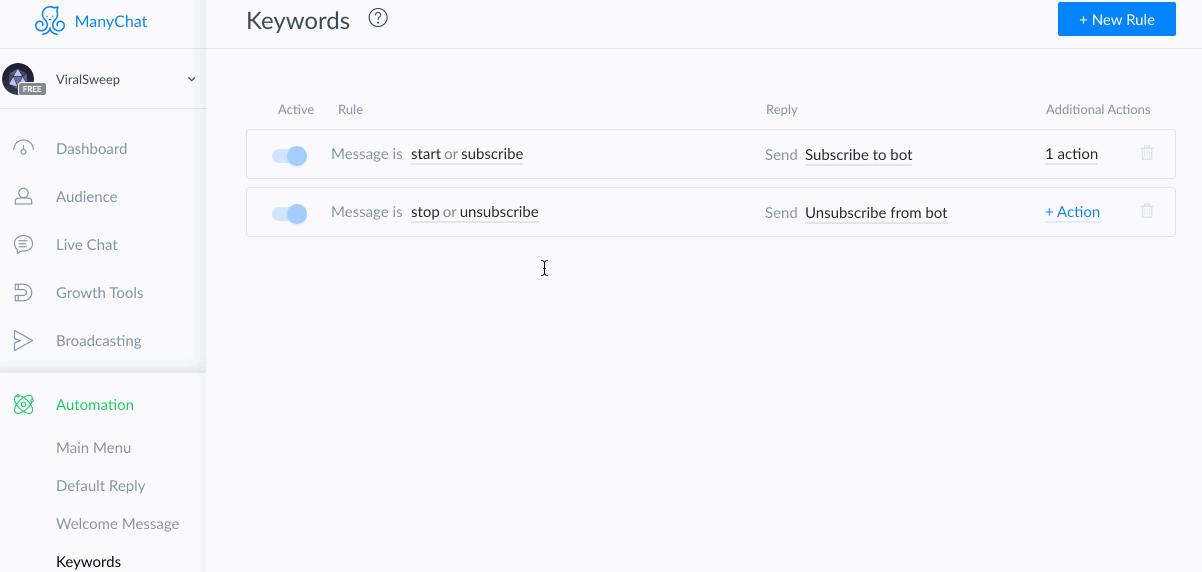 Step 6 — From here we can build out the flow of messages we want to send a user once they subscribe. For this demo, we will just configure a few messages to be sent.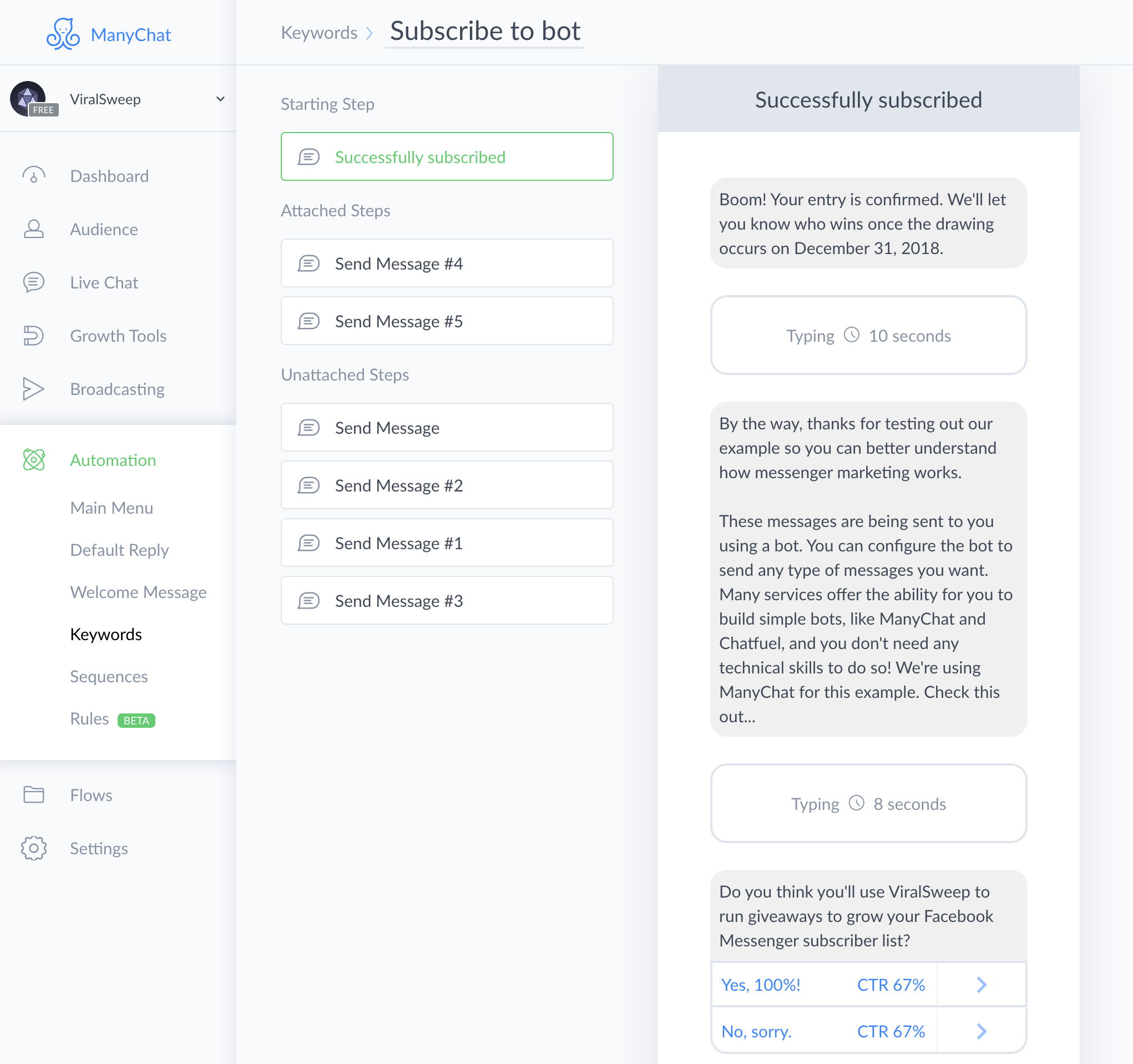 Step 7 — Testing time! Once your bot is configured, publish it. Now, enter your campaign via ViralSweep, complete the subscribe on Messenger action, and you will receive your default message from ViralSweep asking you to reply with your keyword. Once you reply, it will trigger the messaging to be sent from ManyChat.
Note: If you want to re-test, just simply type the keyword again into the chatbox to trigger the messages again from ManyChat.
Are you using Facebook Messenger marketing?
We're curious to hear how you're using Facebook Messenger marketing in your business.
What type of content are you sending to subscribers?
What type of open and click-through rates are you seeing?
Has it moved the needle for your business and become a new channel for you to explore?
Share your story in the comments below.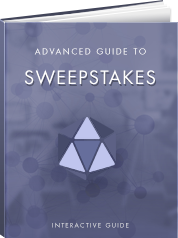 The Advanced Guide to Sweepstakes
Use our guide to grow your business, generate more leads, increase sales, and learn how to utilize sweepstakes as your most reliable marketing strategy.
Read The Guide