Halloween is the time of year when everyone gets to dress up and pretend to be something they're not. It's also a perfect opportunity for businesses to engage with their audience and increase sales.
Here are ten Halloween contest ideas and fun Halloween competition ideas that you can use to grow your audience.
Halloween Costume Contest
Businesses can leverage the Halloween season to grow their audience by hosting a Halloween-themed costume contest.
This could involve inviting customers to share pictures of their most creative costumes. Shared across social media platforms, this contest can promote engagement through likes, comments, and shares.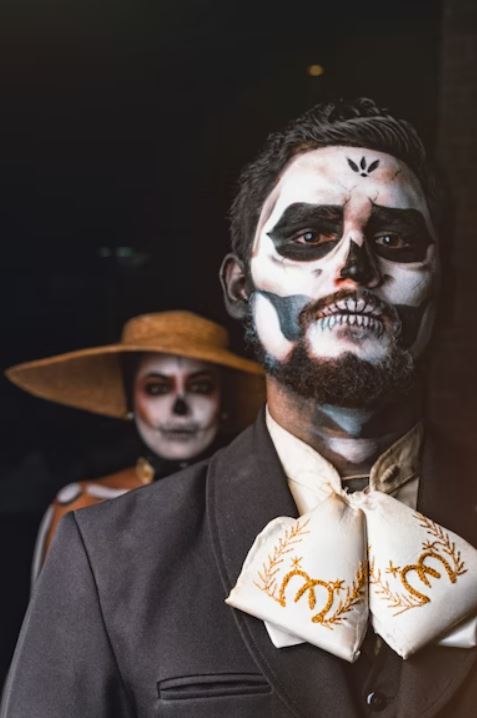 Businesses can incentivize participation by offering Halloween-themed prizes or discounts or bringing to life any exciting costume contest prize ideas they have in mind. This strategy builds community among customers and enhances brand visibility, potentially attracting new customers and fostering their loyalty.
Furthermore, this contest can be adapted to fit your business. For example, if you own a pet business, you can run a pet costume contest.
Scream Contest
Capitalizing on the Halloween spirit, businesses can host a unique 'Scariest Scream Contest.' Participants can be encouraged to submit videos of their blood-curdling screams, creating a thrilling and participatory experience.
Sharing these videos on social platforms can amplify engagement as viewers react, comment, and share. Businesses can incentivize submissions by offering enticing Halloween-themed rewards to the scariest screams.
This approach bolsters customer engagement and increases brand visibility, ultimately contributing to business growth during Halloween.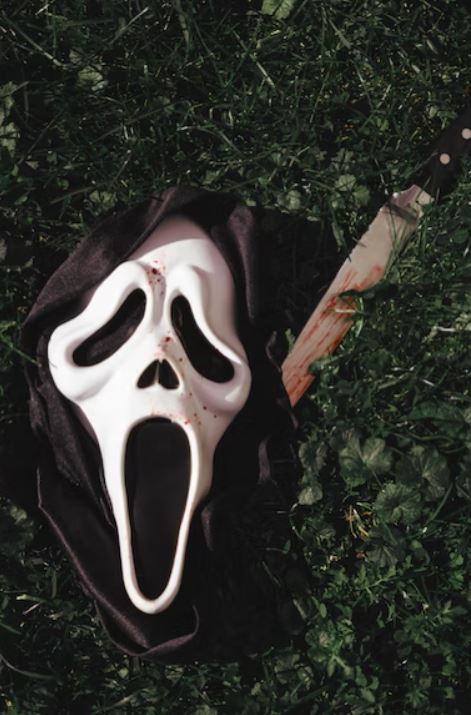 Scariest Short Story Contest
Businesses can also engage customers by hosting a 'Scariest Short Story Contest' during Halloween.
Followers can be invited to submit their most spine-chilling tales, thereby fostering creativity and deepening audience interaction.
The winner, decided by the business or audience votes, can be rewarded with season-specific incentives.
Costume Giveaway
Businesses can leverage Halloween by organizing a 'Costume Giveaway' event. This can be achieved by offering a different themed costume as a daily or weekly giveaway prize.
Participants could enter the giveaway by providing their email and selecting their preferred costume theme.
This strategy builds customer anticipation and excitement and helps businesses segment their email lists based on costume theme preferences. Thus, businesses can target specific interest groups with relevant content and offers, enhancing customer engagement and loyalty.
Accessory Giveaway
Another innovative strategy businesses could adopt during Halloween is giving away costume accessories.
Customers can be enticed with complimentary Halloween-themed items such as masks, hats, or wands. After securing these accessories, customers might be more inclined to purchase a full costume that perfectly matches their new accessory and other products.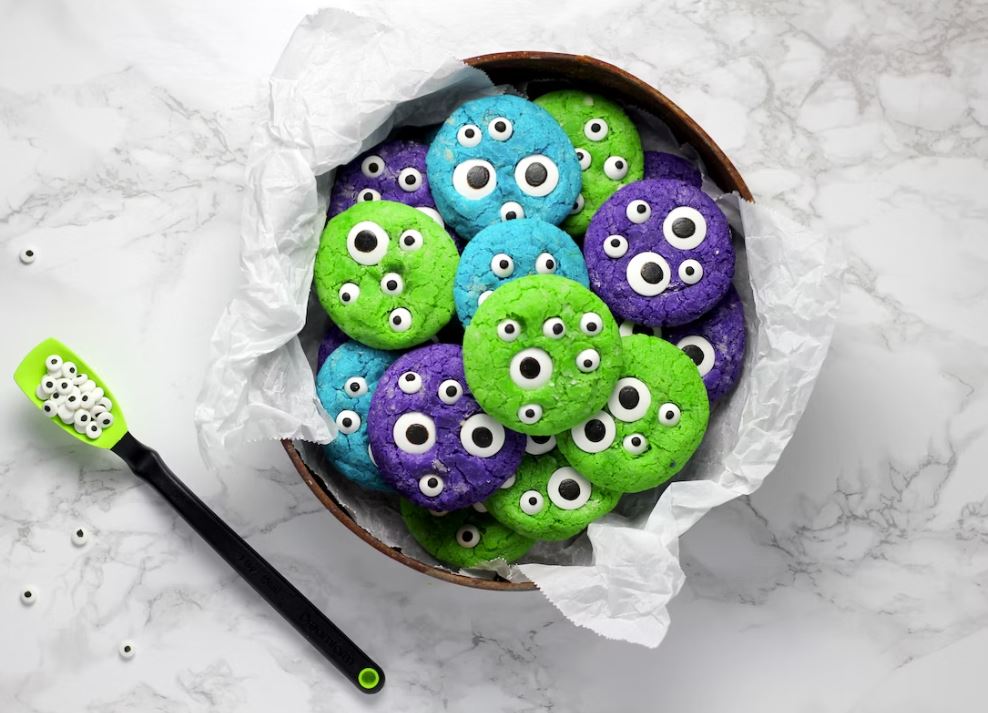 This stimulates direct sales and encourages customers to frequently revisit the business, increasing the chance of additional purchases.
Party Giveaway
Businesses have a golden opportunity to capitalize on the Halloween season by offering an entire party setup or select items as a giveaway.
The all-inclusive offering could include party essentials like lights, decorations, candy, and even a fog machine. This could entice potential customers seeking a one-stop solution for their Halloween celebration needs.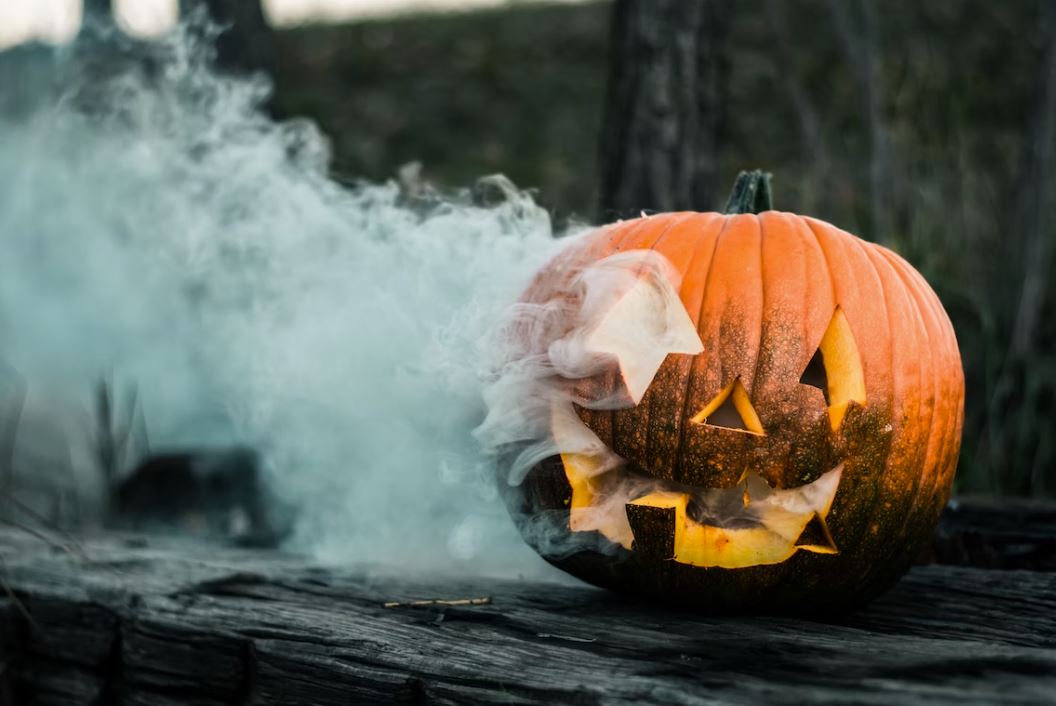 Alternatively, providing select high-impact items like a fog machine or elaborate decorations can elevate a regular Halloween party to an unforgettable event.
Either way, these giveaways can create a buzz around the business, attract new customers, and enhance brand affinity, all while driving sales during the Halloween season.
Product Bundle Giveaway
Businesses can consider hosting a product bundle giveaway to maximize their Halloween promotions.
For example, instead of a single item, they can offer a family set of costumes, exponentially increasing the value proposition and the number of entries. Such a bundle is a lot more appealing for a larger group and will result in more entries.
The amplification effect of this bundled giveaway can significantly boost customer engagement, acquisition, and, ultimately, sales during the Halloween season.
Themed Bundle Giveaway
In the spirit of Halloween, businesses can stir excitement and drive customer engagement by hosting a thematic bundle giveaway.
Imagine a "Haunted House" bundle of spine-chilling decorations such as cobwebs, glowing pumpkin lanterns, and life-sized skeleton props. This bundle could also include eerie sound effects CD and a DIY guide for setting up a haunted house.
Alternatively, a "Spooky Movie Night" bundle could comprise a selection of classic horror movies, Halloween-themed popcorn containers, glow-in-the-dark blankets, and gourmet candies.
These creatively themed bundles spark customer interest and improve brand recall, encouraging repeated business.
Pumpkin Carving Contest
One way to generate interest among your audience is by hosting a Pumpkin Carving Contest. Ask participants to carve their pumpkins, bringing their most frightening or innovative designs to life, then submit photos of their creations.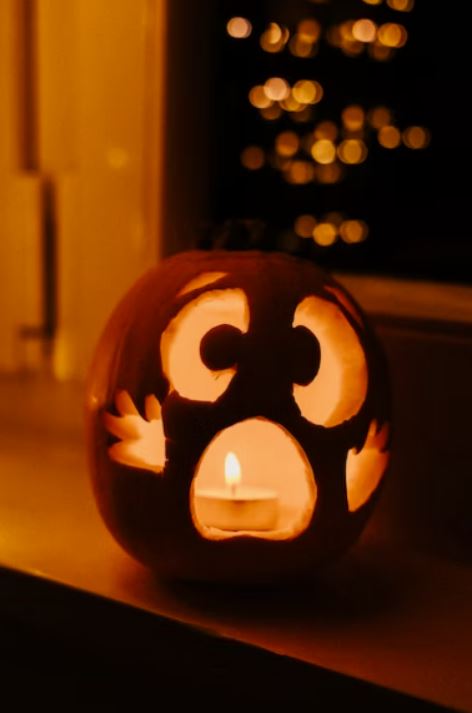 The contest could be promoted across social media channels with a dedicated hashtag, encouraging wider audience participation. A panel of judges, or perhaps a public vote, could decide on the winning design based on creativity or the scare factor.
The winner could be awarded a coveted Halloween-themed prize. This strategy not only stirs up excitement but also drives customer engagement through user-generated content, enhancing brand visibility during the Halloween season.
Halloween Recipe Contest
A Halloween Recipe Contest could be another fun and exciting way for businesses to engage their audience.
Businesses can encourage their customers to share their favorite Halloween-themed recipes on social media platforms using a specific hashtag.
The contest could encourage creativity with categories like 'Most Spooky Dessert' or 'Most Haunted Main Course.'
The winning recipe, determined either by public vote or a panel of judges, could be featured on the business's social media or blog, and the winner could be rewarded with a special Halloween gift hamper.
Conclusion
In conclusion, hosting a Halloween-themed contest or giveaway can be a powerful and delightful way for businesses to engage with their customers, boost brand visibility, and celebrate the festive season.
From pumpkin carving to spooky recipe contests, each concept adds a unique twist that truly embodies the spirit of Halloween.
However, don't forget that the key to a successful campaign is choosing a prize that's relevant to your business and appealing, as it serves as the main incentive for customers to participate. So, ensure your prize is not just thematic but something your audience truly desires to maximize the impact of your Halloween promotional campaign.
Furthermore, bringing your Halloween contest ideas and giveaways to life is a lot easier with a dedicated tool. Try ViralSweep's 7-Day Free Trial to run unlimited sweepstakes, contests, and giveaways.