Recent data from research company Gitnux found that 48% of brands realize an ROI of between 300% to 500% with event marketing. In the post-pandemic world, events are back in business – and good for business, too.
Whether it's a corporate conference, fundraising gala, or team-building retreat, hosting an event is a great way to engage attendees and foster loyalty among customers, donors, and employees.
To make your event a success, you'll need to find ways to make it memorable. In-person interactions, workshops, and product displays can help.
But one of the most effective, easiest ways to make a lasting impression is through an event giveaway. Giveaways are a core strategy for successful event marketing.
Event giveaways enhance attendee engagement and build excitement and serve as a powerful marketing tool. By offering free giveaway items or experiences that align with your brand, giveaways can increase brand awareness, generate positive word-of-mouth marketing, and leave a lasting impression.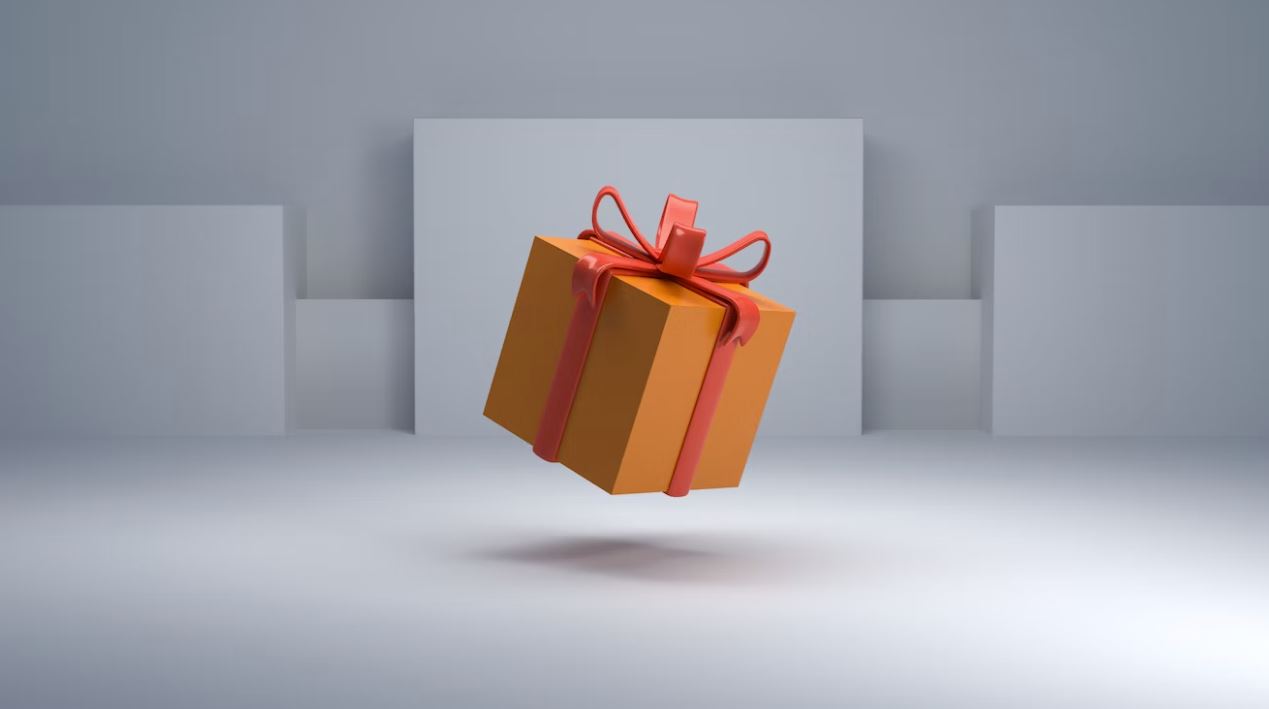 In this guide, we'll share some event giveaway ideas, some best practices for hosting event giveaways, and the importance of setting goals for your event giveaways.
Giveaway Ideas Based on Event Type
From conference giveaways to ones at weddings and parties, people love free stuff — and the anticipation of potentially winning. However, different event giveaways naturally will have different goals and target audiences. Understanding these factors can help you choose the right promotional product and format to make the event memorable for your guests.
Corporate events, trade shows, and conferences are events in which giveaways are frequently hosted. But there are other opportunities to consider using a giveaway to generate excitement and connect with your audience. Consider these giveaway ideas for your next big event.
Corporate Events
Giveaways can be used to recognize and reward employees or partners. Items like company-branded t-shirts, gift vouchers, or personalized items can boost employee morale and foster a sense of appreciation.
However, corporate gifts can backfire. A recent survey found that most employees don't want promotional items from their place of work. "Almost 3 in 4 workers would prefer to get a gift without their company logo on it," reported SHRM.
If you plan to host a giveaway at your next corporate event, give branded items to those who don't work for your company. Save your company swag — branded keychains, lanyards, tote bags, or backpacks — for vendors and suppliers who work with your company.
For employees, consider offering non-branded items, gift cards, or nice Moleskine planners that are useful in meetings.
Trade Shows and Exhibitions
Giveaways are common at trade shows and exhibitions to attract visitors to booths, create brand awareness, and generate leads. Goodies like branded pens, water bottles, USB drives, or power banks are often popular choices.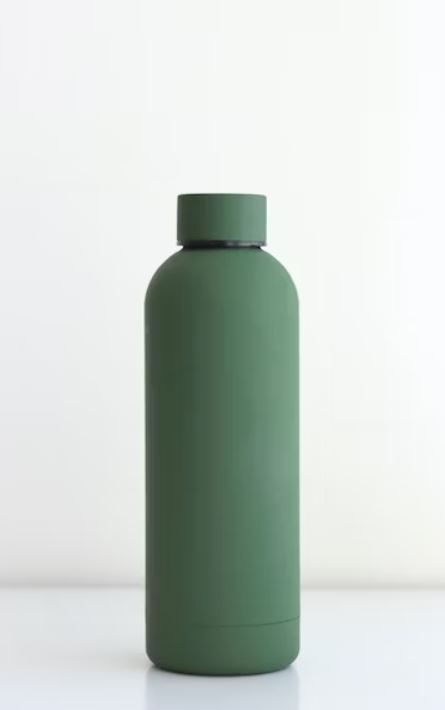 Trade show giveaways can be a little tricky for businesses on a budget. Simply handing out free stuff to your event participants won't help your business grow. In fact, a poorly-planned giveaway can actually cost your company money.
If you choose to host a giveaway at an exhibition, make it a requirement for participants to give you their contact information to get the swag bag. Collect information that you can use to grow your business with help from ViralSweep.
ViralSweep's giveaway app boosts your email and SMS list, enhances engagement, and drives sales with giveaways. Simply set up ViralSweep on an iPad or laptop at your trade show booth.
Our platform can capture visitor information such as name and address through a simple, customizable form. And your team won't necessarily have to pick a winner unless you're offering a grand prize.
Conferences and Seminars
Giveaways at conferences and seminars can enhance the attendee experience and serve as a token of appreciation. Consider providing event swag that aligns with the theme, industry, or discussion topics.
For instance, a wellness conference could include hand sanitizer, eco-friendly products, stress balls, and lip balm in the giveaway bag.
Like trade shows, conference giveaways run the risk of being an expensive exercise in giving away free stuff. Use ViralSweep to make sure your promo is connected with your marketing goals and to realize the full ROI of your giveaway.
Read more: The Best Viral Giveaway Service Platform
Fundraising Events
Giveaways can be used to incentivize donations and encourage participation in charity events or fundraisers. Consider offering raffle prizes, event tickets, gift cards, or unique experiences to motivate attendees to contribute.
Since these events tend to be big-ticket dinners or galas, it's important that your promotional gifts are high-quality and aligned with guest expectations. Simply giving away free mints or stickers will not foster goodwill for your organization.
Festivals and Community Events
Giveaways at festivals and community events can help create a positive brand image and engage with the local community. Consider distributing items such as balloons, stickers, keychains, or reusable bags that align with the event's atmosphere and appeal to a wide audience.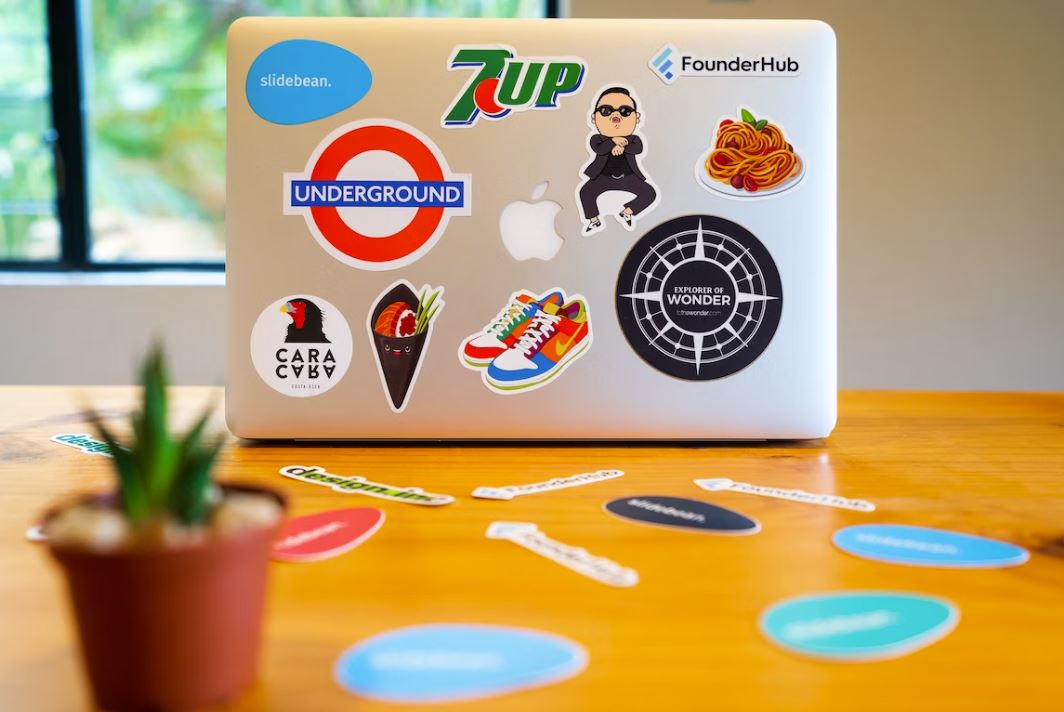 There are plenty of other opportunities to integrate a giveaway into your event marketing. Product launches, business anniversaries, grand openings, and sporting events are all great places to share swag.
Giveaway Ideas Based on Event Theme
Choosing the right giveaway for your event is not only about the type of event you are hosting; you should also consider the theme of the event.
Incorporating a theme can add a cohesive element to the experience when planning a giveaway. Event themes can be based on holidays, seasons, sports or entertainment, travel or adventure, wellness, or food and beverage. Here are some event theme ideas to inspire your next giveaway.
Seasonal or Holiday Themes
Aligning your giveaway with the current season or an upcoming holiday can create a festive atmosphere.
For example, you could give away winter-themed swag like snow globes or sleds or summer-themed items like beach towels or sunscreen during the summer.
Holidays are especially easy to plan giveaways around. Consider hosting a Halloween-themed giveaway at an office costume party, or a New Year's giveaway at the start of the year.
Sports or Entertainment Themes
Connect with fans of your favorite sports team or entertainment franchise, or host an event around a championship game. You could also host a company-wide baseball tournament for your employees or take your team to a local event — with a giveaway as part of the experience.
If your event revolves around a particular sport, offer event goodies that resonate with fans. For example, you could give away tickets to a game or concert or merchandise like jerseys or t-shirts. Consider sports-related items like mini basketballs, team jerseys, or concert-themed giveaways such as posters or backstage passes.
Travel or Adventure Themes
For events focused on travel, exploration, or adventure, think about swag ideas that complement the theme, such as travel accessories, luggage tags, camping gear, or personalized maps to inspire wanderlust.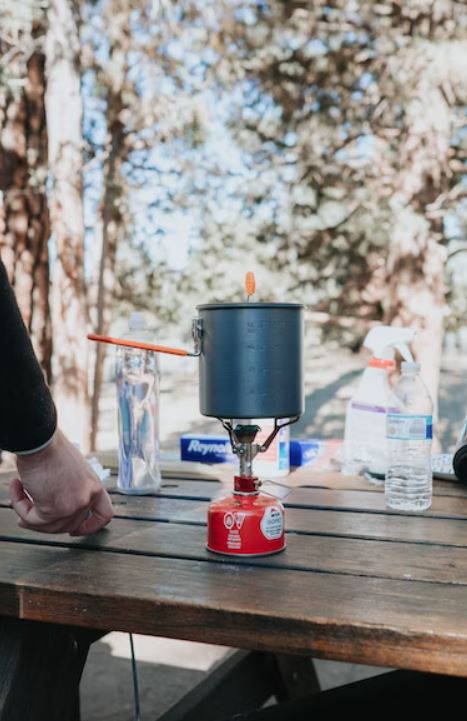 Travel-friendly items like Bluetooth speakers, umbrellas, power banks, and chargers are also good options. Alternatively, you could give away travel vouchers or gear like backpacks or hiking boots.
Health and Wellness Themes
Promote healthy living to your employees and customers with a wellness-themed giveaway. Consider giving away gift certificates to gyms or health food stores or products like yoga mats or fitness trackers.
Depending on your budget, you may also consider giving away fitness trackers, yoga mats, water bottles or tumblers, stress balls, or wellness-oriented books.
Food and Beverage Themes
Food and beverage-related giveaways are always popular and appropriate for many different events. Consider giving away gift certificates to local restaurants, recipe books, customized aprons, gourmet food baskets, or wine accessories like drinkware or corkscrews.
Read more: Prize Ideas For Your Next Contest Or Giveaway
Budget-Friendly Giveaway Ideas
For many businesses, budget is a concern when it comes to hosting a giveaway. According to data from HubSpot, the average price of a contest prize is $369. Spending that much on an event giveaway, in which you're likely recruiting dozens (if not hundreds) of people to participate, simply isn't feasible.
Many budget-friendly giveaway ideas can still leave a lasting impression on attendees. Here are just a few to get you started brainstorming the right idea for your company.
DIY Giveaways
DIY giveaways can be affordable, meaningful ways to connect with customers and employers. There are a few easy ways to make a DIY prize relevant to your target audience.
You could create a gift basket full of your company's products or items from a partner supplier. If you are crafty, you could also create baked goods or handmade jewelry to give away.
Some event marketing teams use service-based or experiential giveaways to save money and delight participants. For instance, a salon could offer a free blow dry or beard care appointment. A landscaping service could give away a free consultation. Experience-based giveaways could include free concert tickets or a free day at the spa.
Branded Merchandise
Branded merchandise can often be ordered in bulk, reducing the cost per item. Lanyards, stickers, keychains, lip balm, or hand sanitizer are all affordable items that can be customized with your logo, company name, and brand colors.
They're also practical and low-cost; because they're so useful, these items are a great way to ensure that your brand is always visible and stays top of mind for anyone who participates in your event giveaway.
Consider t-shirts, tumblers, umbrellas, backpacks, or drinkware if your budget is slightly bigger. Look for high-quality items that last longer to maximize your ROI.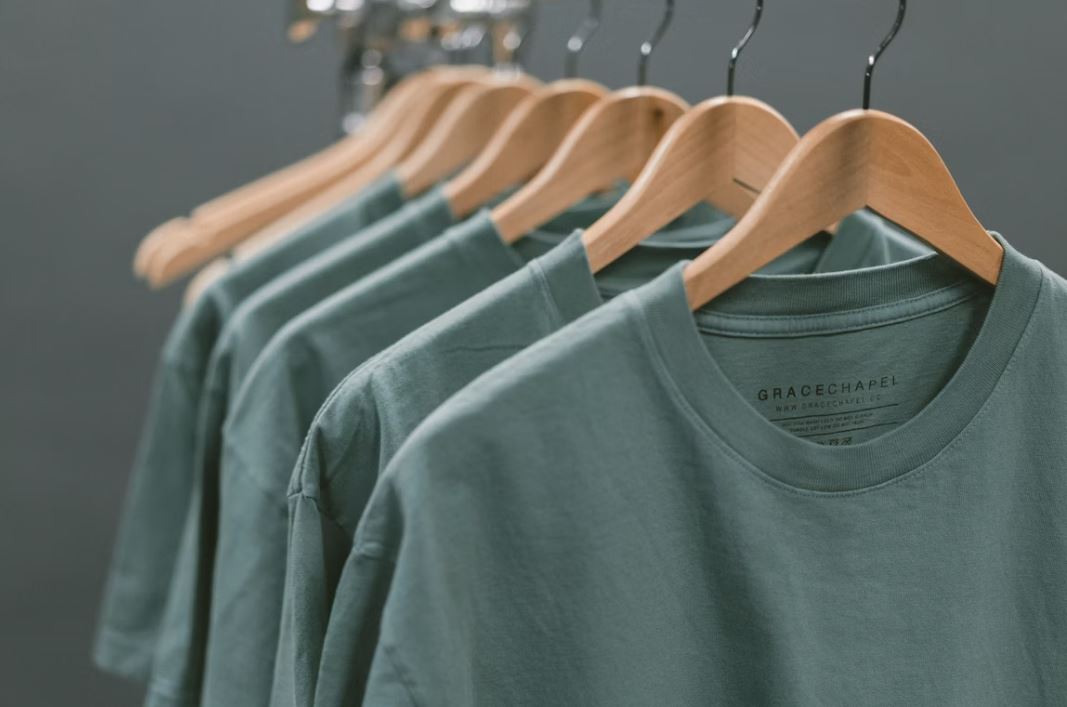 Social Media Contests
Social media contests are best suited for online events, such as virtual conferences or remote workplaces that are hosting virtual retreats.
A giveaway on social media is a cost-effective tactic for increasing brand awareness and generating more revenue, with higher conversion rates than other traditional marketing and advertising methods.
Check out some of our guides to learn how to maximize your giveaways on social media:
Sponsorships and Partnerships
A sponsorship or partnership giveaway is a type of giveaway in which your company partners with another company to offer a prize. This can be a great way to get more exposure for your business and reach a wider audience.
Consider partnering with your suppliers or vendors to create an affordable giveaway. Or, ask someone to sponsor your giveaway with items that promote their business.
For example, a salon could ask a national makeup brand to send free samples in support of a giveaway to their customers. The makeup brand benefits by getting its products into the hands of potential customers, while the salon can raise awareness of its services.
How to Choose the Right Giveaway for Your Event
Choosing the right giveaway for your event can be a daunting task. So many options are available, and it can be hard to know where to start.
The right giveaway for your event should align with your event goals, target audience, and budget. Here's how to ensure your event giveaway leaves a positive lasting impression on your audience.
Know Your Audience
Consider the demographics, interests, and preferences of your target audience. What items or experiences would resonate with them?
The giveaway should be something that people who are interested in your event would actually want to win. Try to find an item that matches their needs and preferences, ensuring it aligns with their interests and provides value.
Choose Something Useful
"Providing value" is somewhat subjective, depending on your event audience. Most brands seek to give away something that's useful.
The item or experience should be relevant, practical, and something that will enhance your target audience's lives. Consider items that can be used long-term, increasing the likelihood of brand awareness.
Consider the Budget
Of course, the idea for your event giveaway needs to be realistic, given your budget constraints. As you review your event budget, clearly define how much you can spend on giveaways.
This will help you narrow down your options and ensure you choose items or experiences that are financially feasible. Look for cost-effective options that still offer value and resonate with your audience.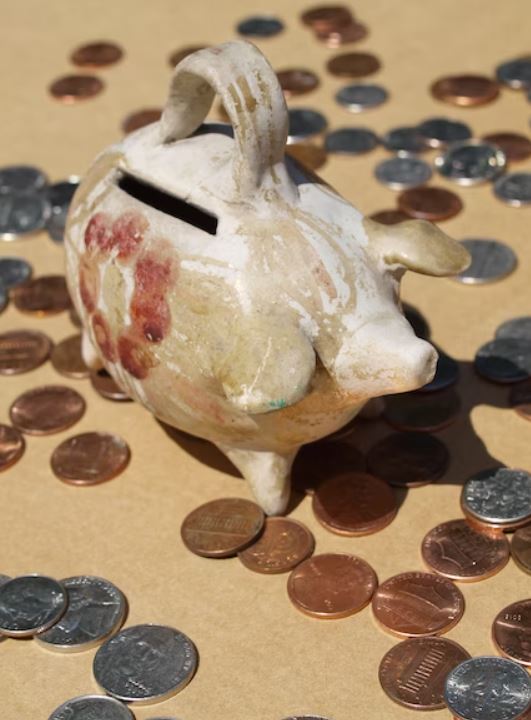 Brand the Giveaway
If your target audience is potential customers or partners, you'll likely want the item you give out to remind participants of your brand. Include your company name or company logo somewhere in the mix.
Some events have specific themes or branding of their own. If this is the case, choose a giveaway that complements and reinforces this branding.
Consider the practicality of distributing and managing the giveaway. Will the swag be easy to distribute to attendees? Is it something that can be easily transported or shipped?
For instance, giving out a heavy item at a conference where attendees will be on their feet all day will not build goodwill for your brand.
Ultimately, the design of your giveaway should reflect the overall ambiance and messaging of the event to enhance the attendee experience.
Get Creative
Your brand will compete for attention at trade shows and conferences with dozens of other booths. Get creative with your giveaway prize to ensure you stand out to participants.
Consider the potential long-term impact of the giveaway. Will it leave a lasting impression on attendees? Can it lead to future engagement or conversions?
Items like pens or lanyards may be cost-effective, but they're unlikely to be memorable. Aim for giveaways that have a positive and lasting impact on recipients.
Tips for Executing Your Giveaway Strategy
Event giveaways require careful planning to be successful. Even virtual events require some foresight to ensure all event attendees can participate. The right giveaway strategy can increase audience engagement, brand awareness, and higher sales.
If you're unsure how to execute an event giveaway, follow these tips.
Set Clear Goals
Define specific goals for the giveaway, such as increasing event attendance, generating social media buzz, improving employee engagement, or collecting leads. Clear goals will help you measure the success of your giveaway strategy and make informed decisions.
Part of this step is ensuring that your giveaway aligns with the event objectives. Your goal should complement your overall event messaging and theme. The giveaway should resonate with your attendees and contribute to their overall experience.
Choose the Right Platform
Whether your host your giveaway online or in person, you need a way to track participants. A giveaway service can help you do that.
Social media is one way to host your giveaway, but we're big advocates of hosting a giveaway on your own website. There's a simple reason for this.
"Just because you have built an audience or a community on Facebook, Twitter, or Pinterest, doesn't mean you have ownership over that audience or will have direct access to that audience at all times," wrote Giancarlo Massaro, co-founder of ViralSweep.
Social media is better served as a tool for promoting your event giveaway, while a tool like ViralSweep can be used to host your contest.
Create Compelling Visuals
Having eye-catching images to post on your landing page, social media, and in-person is important. The right visuals can help boost entries when your sweepstakes start.
In our guide, we provide tips for formatting your online visuals for each social media channel, as well as tips for designing promotional videos and other assets.
Make the Entry Easy
Ensure the entry process for participants is clear, simple, and easily accessible. Whether it's an online form, social media interaction, or on-site activity, ensure participants understand how to enter and any associated requirements.
It's also important that your giveaway rules are clear and concise so there is no confusion about how to enter or who is eligible to win. Laws and regulations require that you include information about the deadline, entry requirements, and how the winner will be selected.
Read more: Setting Giveaway Rules for Your Next Social Media Giveaway
Promote Your Giveaway
Finally, spread the word about your giveaway. At trade shows, conferences, and other in-person events, encourage attendees to participate in interactive games, challenges, or activities tied to the giveaway.
The more people know about your giveaway, the more entries you will get. Promote your giveaway on your website, social media, and in any other way you can think of.
Ready to Run Your First Giveaway? Try ViralSweep!
Event giveaways are an incredibly powerful way to connect with your audience, whether with clients, business partners, employees, or your local community. Giveaways create a sense of excitement and delight; people love getting free stuff, and when you find a useful and relevant prize to their interests, you'll forge a long-lasting connection.
As you plan your event giveaway, tie it into the event's theme, an upcoming holiday, or something your target audience is passionate about, such as sports.
Think about ways in which you can brand the swag you give out without taking away from the item's utility—remember that employees sometimes feel overwhelmed by the amount of branded gear they receive.
Get creative about promoting your giveaway by partnering with a platform like ViralSweep. ViralSweep can help ensure that your giveaway has the desired outcome — and it's a waste of time and money.
From prize selection to entry mechanisms, our cutting-edge tool streamlines the process, allowing you to focus on what matters most: connecting with your audience and growing your brand.