From 2009 to 2012, I ran a social media marketing company that focused on building sweepstakes for brands. During that time, I pitched my services to thousands of companies.
Thousands of those emails went unanswered.
Hundreds of those emails were answered, though—and led to sales. Below is what I learned about how to get leads, connect with those leads, and convert those leads into sales.
I'll share what worked, what didn't work, and how you can use these tactics in your own sales process.

1. The Cold Email Pitch
Let's discuss cold emailing first because it is one of the most widely used tactics in the sales process, and it is also one of the worst ways to get a lead if it's not done properly.
A cold email is an introduction or pitch to a stranger that is unsolicited or unexpected, so it's really easy to mess up.
When sending a cold email, here is what not to do:
Find the prospect's email address

Copy and paste into a pre-written email
Click send
Cross your fingers and hope they respond (they won't)
I'm embarrassed to admit that I have done this a hundred times—I'm sure you're no stranger to this either. If you have done this before, you know that 99% of the time, it doesn't work.
People see right through these emails, and they end up in the trash or, even worse: marked as spam.
With that said, if you are going to send a cold email and want to increase your chances of getting a response, here is what you should do:
Keep It Short
I recommend 4 to 6 sentences. Don't send five paragraphs as your first email. This is the most important thing to remember when sending a cold email.
Reminder: Keep. It. Short.
Find Their Name
The least you can do is know the name of the person you want to email. Do not use "to whom it may concern" or "hello, sir/ma'am".
Do your due diligence and find your contact on Facebook, LinkedIn, Twitter, Google, etc., to get their name and a deeper understanding of who they are. There is no excuse for not using a name in the email.
Sometimes you will find your new contact's name but not their email. A tactic I've found effective is to use Rapportive to verify their email address through the magic of a little elbow grease.
After you get the person's name, you can probably guess a few variations of what their email might be.
For instance: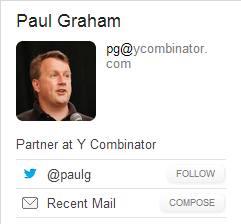 If we want to contact Paul Graham from Y Combinator, we might first guess a few email addresses: paul@ycombinator, paulgraham@ycombinator, and pg@ycombinator.
When you find the right email, Rapportive will show you profiles connected to that account, from Twitter to LinkedIn to AngelList.
This is a very effective way to find the email of someone within a large organization.
Mention their company
This is a no-brainer, but be sure to use the name of the company that you are contacting in the body of the email.
This email is about them and how you can benefit them, so personalize your message! Do you want it to feel like you're sending the same email to hundreds of other people? Of course not.
Tell them exactly how you can help
Let me emphasize: tell them exactly how you can help.
There needs to be a specific course of action for them to follow, and they need to know exactly what to expect back from you.
If this person is worth your time as a prospect, then make sure you are also worth their time by taking a look at their website or blog, so you know exactly what you can do for them.
Be specific. Don't leave things open-ended by saying, "Let's see how our businesses can work together; I think our service can solve some of your problems."
Instead, you should say (for example), "I saw your tweet about the hassle of manually processing payroll. Our service solves your problem by automatically processing payroll for you every month with the click of a button. Do you have some time this Tuesday at 12 PM to talk about how we can help?"
Tell them exactly what you want
Be precise and tell your prospect exactly what you are looking for. Do not confuse them with multiple questions; this can make them unsure of how to reply.
Ask for what you want and make it easy for them to say "yes" or "no".
Even if they say "no", you can move on to your next prospect and follow up when you can provide what they need.
2. Get the Key to Their Inbox
Inboxes are sacred. Your inbox is like your home on the internet; you want to know who's going to be visiting, and you only want important and valuable things inside.
You don't like unexpected visitors, and it takes effort to keep it clean.
There are several social networks you can utilize to research your prospect and get an invitation into their 'home.' My favorite social sites for research are Twitter, Facebook, and LinkedIn.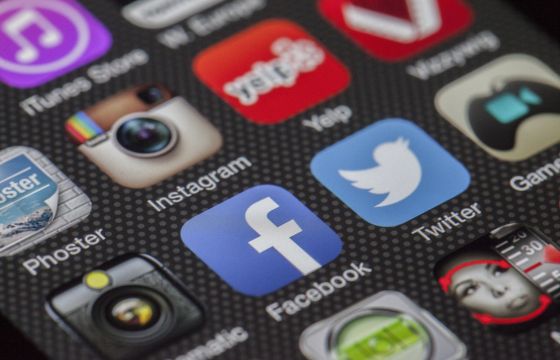 Twitter
Follow your prospect on Twitter. Read their tweets, retweet them, and favorite their tweets. After a few days (at minimum), send them a tweet asking if you can shoot them an email. I've found this to work well:
"Hey [name], I would love to chat about how I can help you with [pain point/problem]. What is the best email to reach you at?"
If all three scenarios below are true, then this tactic will work 95% of the time:
The person you are contacting is not a celebrity or popular figure with thousands of followers receiving thousands of @ replies and direct messages.
The person has actively tweeted within the last month. If they have not, they probably are not using Twitter often.
The person is engaging in conversation, sending out tweets and @ replies to people. If all of their tweets are self-promotion, you probably won't get a response.
If these three things are true, then you're good to go. I've done this many times, and the person will usually tweet back with their email, or they will send it in a direct message.
Once you get that email address, it's fair game – you've just been granted the key to their home (but don't abuse the privilege).
When contacting them, be sure to mention in your opening sentence how you got their email. For example:
Hey [name], This is [name], we spoke via Twitter [link to the twitter conversation]. Thanks for getting back to me.
I used this very tactic to get a customer who ended up turning into my #1 client, paying for my services for over 2 years.
Facebook
This hasn't really been a good method of contact up until the release of the timeline for businesses.
Sure, you can randomly friend your prospect or message them, but Facebook is largely reserved for personal use with friends and family. If all else fails, contacting your prospect on their personal profile should be your last resort.
When it comes to reaching out to businesses on Facebook, you don't want to expose yourself to the public by posting on a company's wall asking for their contact information; that's amateur.
With the addition of timelines for businesses, you can message any business – in private.
Look for the 'Message' button at the top of the company's Facebook page. This has garnered a response every single time I've used it.
I suggest asking for a contact email upfront, so you can take the conversation off of Facebook. Keep in mind that Facebook allows brands to disable this feature, so some pages might not have it.
Remember, once you get that email address, your opening line should mention that you received their email via correspondence on Facebook.
LinkedIn
Not only is LinkedIn built for business professionals, but it is very easy to get an email address because contact information is displayed on a user's profile, making it one of the best networks to utilize.
Do not abuse this opportunity.
Usually, I will add someone as a connection on LinkedIn, and once they accept me, I'll inbox them to introduce myself and ask permission to shoot them an email. Once they grant me permission, they're much more receptive to receiving an email from me.
3. Make a Personal or Business Connection
This is building off some of the cold email tactics, but a soft introduction is a lot more personalized, and you are incorporating observations or commentary into your email that helps your prospect relate to you.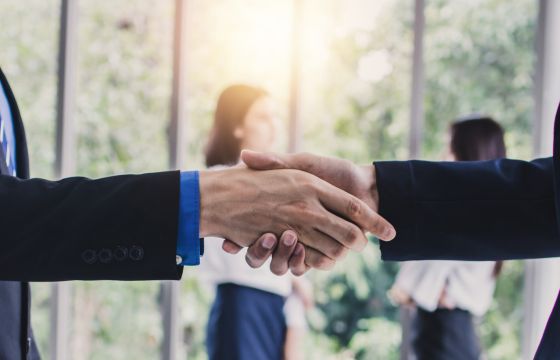 The emails I've sent with the highest response rate mention how I read about or saw their company featured somewhere I read frequently.
For example, if your email says that you read about their company in an industry-specific magazine, they will immediately be able to relate to you.
The same idea applies to catching your prospect featured on a blog or seeing their advertising on one of your favorite websites. In order to really step it up a notch, link to the place you saw them featured and make a couple of thoughtful comments.
Doing a little research on your prospect can be a powerful way to connect with them on a personal level.
Recently, someone signed up for a free trial of ViralSweep, so I already had their email address and company information handy.
I googled their email address and found out that they were born in Italy. My father was also born in Italy, so I was able to use this as a hook in my email to connect with them on a personal level.
Guess what? They responded, and they're using the service.
4. Get Referrals From Friends
Utilizing your current connections to get you in the door with your prospect can be extremely valuable, but most people forget to do this — rather, they're scared to.
Don't be afraid to ask your friends and family about people they know, and be sure to utilize LinkedIn and Facebook to see mutual friends.
When I first got started in marketing, I reached out to all of my friends, asking them if they knew anyone who ran a business selling products or if their family members knew anyone.
Turns out, I had quite a few friends who had some connections, and they hooked me up. Getting that referral made my pitch very simple, and it usually went something like this:
Hi [name], Our mutual friend [name] told me about your company and said that you were looking for some social media marketing help…
This person now knows that a mutual friend referred me to them, which vets me and creates a sense of pressure for them to respond. Utilizing referrals from friends and family is what drove most of my initial sales when I started marketing my company.
5. If You Don't Ask, You Won't Receive
Similar to getting referrals from friends, you can also leverage your audience or clients for referrals. If you already have clients or an audience, you should be asking them for referrals.
Again, people forget to do this, and it boggles my mind. Remember, if you don't ask, you won't receive.
You could be leaving money on the table by not simply asking for it. The worst that can happen is someone says, "no."
Since I was building and promoting sweepstakes for brands, I was fortunate enough to have built up a large email list with both my audience and my clients.
To ask for referrals, I shot off separate emails to my audience and to my clients. The one to my audience was called, "I'm giving back" and the one to my clients was called, "A special gift for your business".
In the email that went out to my audience, I thanked them for being loyal followers — always engaging deeply with the promotions that I was running for my clients.
Then I said I wanted to give back to them for helping me out and explained that if they knew anyone who owned a business and introduced me, I would give them 50% of the sale they helped make.
It turned out that one of my followers had a friend at Snyder's of Hanover Pretzel Company, and I managed to get them as a client. Having just started out, getting a company like that was a big deal to me.
In the email that went out to my clients, I thanked them for their business and offered them 25% off my services in return for quality referrals. This tactic ended up netting me, several new clients. Not bad for $0 in marketing.
6. Organize Your Emails
Following up with your prospects is extremely important, and if you are not doing it, you're really missing out on a huge opportunity for your business.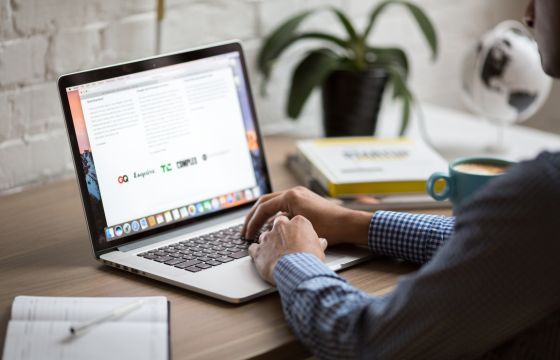 Follow-ups accounted for about 20% of my overall business, and the reason is simple: people are busy, and if there is no sense of urgency, they forget to act. Some call this an email "drip."
I make sure never to forget about my prospects, and I always check in periodically to give them the nudge they need to move forward.
Here are some tips to help you manage following up with potential clients:
Create Labels
Using Gmail, you can create labels to "bucket" your emails. To make it easier to segment potential clients and current clients, I set up labels like [Potential Clients 2013] and [Current Clients 2013].
Every time someone emails me and expresses any interest in my service, or I pitched them, and they showed interest but never followed back up, I'll toss them in the [Potential Clients 2013] folder.
Then I make it a habit every few months to go back into that folder and follow up with those people. As soon as someone becomes a client, I'll place them in the [Current Clients 2013] folder.
My methods are sustainable for me, but as a business grows, it becomes difficult to keep track of each lead and where they are in your sales funnel.
There are apps like Streak that help streamline the email drip and sales funnel.
Use Boomerang
Install Boomerang for Gmail. Boomerang allows you to schedule emails and have emails re-appear in your inbox if you don't hear back from someone for a certain period of time.
Remember, you need to categorize these emails with labels so that you will be able to keep track of who you need to follow up with.
Try ToutApp
If you're looking for a better way to streamline your email sales process, then I highly recommend using ToutApp.
They integrate with Gmail, Outlook, and a bunch of other existing tools, and they help you write effective sales emails, follow up intelligently with prospects, and you can even track if someone opened or clicked the links in your email.
7. Don't go for the hard sell at first, UNLESS they ask for it
If someone is showing interest in your business, you may scare them away if you immediately go for the hard sell.
I've made this mistake so many times, and I have learned a lot from it. New customers do not yet know enough about you or your business to trust you. As David Passiak says, establish trust first, sell second.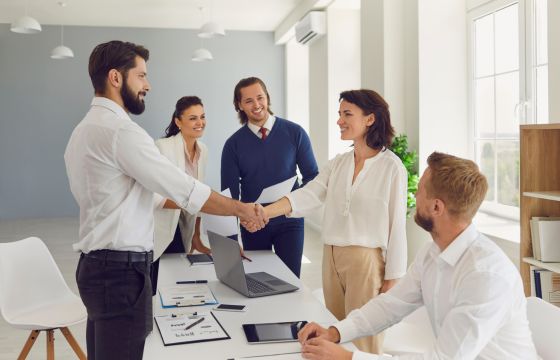 If you have a lead, establish loyalty and get them to trust you first.
You need to get them to realize you are an authority when it comes to your niche and that you will be able to solve their problems. More importantly, get them to talk about their pain points and be a good listener.
Here are two examples that have happened to me in the past, and I'll tell you what worked and what didn't.
Example 1 – What I did wrong
I created a lead generation form for an advertisement I was running. Hundreds of people were signing up on this form to learn more about my social media marketing service. They gave their full name, company website, phone number, and email address.
I ended up emailing almost half of those leads with a standard pitch. These people were interested in my services so it would be an easy sell, right?
WRONG.
I took a quick look at the website of each lead and in my introductory sentence reminded them where I got their information from. I then went on to say that I looked at their website and based on what I saw I could help them for $XXX amount.
One person responded out of the 50 emails that I sent. These people were warm leads, they signed up on my form, why were they not responding?
"I didn't try to close too early, like a nineteen-year-old guy; I made sure to invest in the relationship first."
—Gary Vaynerchuk
It's because I went for the sale way too soon in the relationship. Picture it like this: you walk up to someone in a bar and your opening line is, "hey, want to come home with me?" You haven't even met yet and you're already trying to get them in bed, it just doesn't work.
Example 2 – What I did right
After emailing the first 50 leads and noticing the abysmal response rate, I decided to try something different.
Instead of mentioning how I could help them or what my prices were, I simply went to their website and did a little research. Then I sent them an email asking questions like, "how did you come up with this idea, where is it currently sold, how are you acquiring customers, and what are your current marketing goals?"
People love to talk about themselves and nearly everyone I sent that to responded. Instead of selling to them right off the bat, I got them to talk about themselves first and all I had to do was listen.
This allowed me to learn about their business and have them talk about the problems that their business was encountering.
My follow-up emails helped to establish a relationship of loyalty and trust as they realized I was someone who could help them. This relationship is what allowed me to convert many of those leads into customers.
8. Make Guarantees
This tip may not work for everyone, but if you run a business that can guarantee results, then why not make a guarantee upfront?
For example, I put the time into building an incredibly engaged audience, so I knew that the promotions I was building for clients would get thousands of entries, hundreds of email subscribers, Facebook likes, and Twitter followers, so I was able to guarantee results.
I would tell my clients that if I didn't achieve certain results, the promotion was free.
I already knew from my past that any promotion I ran would achieve the results I was promising, so I was going to get paid.
My clients, however, did not know this, and they were more than happy to use a service without paying up front. Once I delivered the promised results, I would just send an invoice to the client to collect on the guarantee that I made.
I used this tactic for a while, and it did very well, opening the door to many sales.
My pitch for this was short and to the point. I introduced myself, my business, and I told them that I could offer guaranteed results on their first promotion or they wouldn't have to pay a penny.
I would guarantee a certain amount of email subscribers, Twitter followers, and Facebook likes. Many businesses agreed to this because there was no upfront risk for them, and they knew that I would have to do my best to deliver on my promise.
This worked very well, but here are a few tips to keep in mind if you plan on making any guarantees:
Tell your client that you will only offer guaranteed results the first time around. I made sure to set the bar low so my clients would be amazed when I over-delivered.
You are basically using this as a way to get them to try your service and become hooked on it once they see the results.
Keep in mind you don't want to continuously guarantee results for the same clients. I made this mistake with the first two clients I tried this on, which leads me to my next point.
Law of diminishing returns
Keep in mind the law of diminishing returns. I made this mistake by over-promising and over-delivering with my first two clients.
When they came back for a second time wanting the same guaranteed results, I could not offer it to them because my audience was limited to a certain size, and I had maxed out the results that I could deliver per promotion.
Underpromise, overdeliver
Be sure to always underpromise and overdeliver. You want to set expectations low for your client so that you can make them very happy when you exceed those expectations.
If you set the bar high, they will only be mildly pleased when you deliver on the promised results, and it places you in a tough position if you happen to have a slow day.
9. Offer a Free Trial
This tip is common sense, but I see way too many SaaS companies that don't offer a free trial. Provide a potential customer with a free trial, whether it is 14 days, 30 days, or a lifetime free trial with restrictions. The goal is to get them to try out your product without any risks.
Give your customer an amazing first taste.

Make it as easy as possible for someone to use your product. Often, this means giving them access before having to create an account or input their credit card.
When it comes to requiring a credit card for a free trial, run an A/B test. Run two variations of your page, one offering a free trial with no credit card required and one with a free trial requiring a credit card. See which version brings more signups, usage, and revenue.
From my own tests, removing the requirement of a credit card for a free trial drastically increased signups.
This allowed me to reach out to more people who were interested in the service, rather than having tons of people bounce from my site when they were asked for a credit card.
10. Impulse Purchases
There are several ways for you to create a sense of urgency in order to get sales. Here are a few ways to get impulse purchases:
Dime sale
Depending on your product or service, you may be able to do a dime sale. A dime sale is when the cost of a product or service increases in price based on the number of sales. This is a very effective way to motivate buyers to purchase quickly.
For example, say you are doing a public launch of your product or service for the first time, you can use a dime sale to create a sense of urgency so that people purchase immediately.
If your product starts at $25, you can set it up so that after the first 10 purchases, the price goes up to $30. After the next 10 purchases, the price goes up to $35, and so on. A lot of internet marketers use a dime sale when they launch their products in order to rapidly bring in sales.
Limited-time discounts
Discounts are a great way to create a sense of urgency, and many companies use this tactic from time to time to boost sales.
Be sure to provide people with the discount amount, how they can get the discount, and when the discount will expire. I recommend making the discount last 24-72 hours; anything longer than that does not create a sense of urgency.
Remember, don't make it a habit to offer discounts or you will end up devaluing your product or service and people will always want a discount.
Exclusive offers
Depending on what it is your company sells, you may be able to create exclusive offers for your customers. Exclusive offers should have a deadline on them in order to create a sense of urgency.
Here is a real-world example of an exclusive offer that actually happened to me:
I signed up for Crazy Egg's basic plan, and right before it brought me to the dashboard, an exclusive offer popped up.
I can't remember the exact offer, but it was something like $69 for 1 year of Crazy Egg, which was an insane deal. The offer box said that if I closed out, I would never see that deal again. The offer was too good to pass up, and I purchased it on the spot.
If you sell a product, BOGO offers (buy one get one free; buy one get one half off) work really well. Bodybuilding.com runs a lot of these offers on their products, where if you buy a certain supplement, you'll get another one for free.
When considering a BOGO, you need to make sure your margins are good enough that you won't be losing money. You also need to put a time restriction on it so that the offer is only good for a short period of time.
In the offer below, if you purchase CON-CRET for $28.98, you will get their PEAK 400 product (which sells for $24.87) for free.

11. Avoid the shotgun approach – utilize the rifle approach
Every marketing newcomer will probably try the shotgun approach first, trying to get as many leads or sales as possible without focusing on a specific target.
If your product or service has mass appeal, this can be viable; otherwise, you could be throwing away time and money.
Focus on attracting 1,000 true fans who love your product and will evangelize for you.
The rifle approach is often the cheaper option but requires more thought and foresight. It fosters a more fanatical customer base who will stick around and spread the word on your behalf.
Let's first take a look at how the shotgun approach is usually used:
Shotgun Example 1: Being Lazy
You craft one pitch and email all of your prospects the same exact pitch hoping that a few respond (like my example at the beginning of the post). None respond.
Shotgun Example 2: Too Broad
You sell a product for girls aged 18-25, and you want to get more Facebook likes. You purchase a prime-time television ad spot on NBC, hoping that all the eyeballs will lead to more likes and sales. You get neither.
The rifle approach
The rifle approach is much more precise, where you are focusing directly on one specific target that you want to hit (or a goal that you want to achieve).
With this approach, you are spending more time finding your ideal customers, but the results are much more effective. Some examples:
Rifle Example 1: Being Helpful
Find someone who is your ideal customer. Read through their website, check their social profiles, and find out what they are up to.
You can even use Twitter Search to find people talking about problems that your product or service solves (this will classify them as your ideal customer).
You then craft a custom pitch towards this person, mentioning that you are aware of their problem and that you have a solution for them.
Rifle Example 2: Getting Specific
You are selling a product for girls aged 18-25, and you want to get more Facebook likes.
Instead of purchasing a prime-time television ad spot on NBC for eyeballs, you promote the content you know they'll love on Facebook, Tumblr, and Twitter driving them to your Facebook page where you engage them.

12. A/B Test Your Pitch
I cannot stress this enough, you need to A/B test your email pitches and the subject lines. Never write just one pitch or subject line and use that one pitch on every single person unless what you have written works every time.
Over time, each small improvement in your pitch will begin to really move the needle further in your sales funnel.
Depending on the number of people you are reaching out to, I would suggest writing at least 2 different pitches and splitting them between two small segmented groups. Find which email converts better and use that moving forward.
Final Thoughts
All of these tips and tactics are a direct result of my own trial and error while building several different businesses over the past 5 years. If you take away anything from this, let it be this:
Do your research, stay organized, utilize your connections, build relationships, and always ask for what you want.
Starbucks cup in header image by Benedik.