Chances are, you've seen at least one or two social media contests come across your feed over the years. They've been an essential part of marketing campaigns for quite some time because these contests offer a cost-effective way to reach customers and increase brand awareness.
Platforms like Facebook, Instagram, and Twitter provide excellent pathways to connect with your current audience, attract new followers, and drive sales.
In this post, we'll discuss the benefits of social media contests, how to run one effectively and share some contest ideas that are great for promoting your brand.
You'll also learn the key elements, tips, and tricks that increase engagement and maximize reach and gain an understanding of how social media contests drive more traffic to your website and boost customer engagement.
Why Are Social Media Contests Important?
Put plainly, businesses that use digital marketing are more likely to have higher sales growth than those that don't.
Incorporating social media contests into that strategy is an inexpensive way to significantly increase the chances of a successful campaign because it reaches a broader group of potential customers.
Social media contests can help you reach new audiences, drive sales, and build brand loyalty.
Benefits of Running Social Media Contests
Social media contests are an effective way to increase website traffic and achieve other marketing goals. Here's a breakdown of some of the benefits you'll get from your own social media contest:
Increased Engagement: Social media contests spark conversations between your brand and customers by encouraging users to comment on posts or share their experiences with your product or service.
Increased Brand Awareness: Contests spread the word about your brand, increase visibility, and reach new audiences who may be interested in what you have to offer.
Increased Website Traffic: Contests drive more traffic to your website, which can increase leads and conversions, giving you a better chance of achieving your sales goals.
New Followers: First-time visitors may become loyal customers if the contest is enticing enough and your product or service piques their interest.
Increased Sales: As contest entrants are exposed to your brand, they may be more likely to purchase your product or service.
New Product Ideas: You can gain valuable feedback from customers on their preferences and needs and provide insight into what kind of products or services they want.
Check out some of these successful social media contest campaigns that you might want to take a cue from:
Google's "Pixel Art Photo Contest" had users create pixel art images using their phones. This contest improved brand engagement and reached new audiences.
Airbnb ran a "Once Upon a Summer" contest that encouraged followers to share how they spent their summer vacation in an Airbnb rental. This contest increased social media engagement and website traffic and reportedly led to increased sales conversions.
Last year, Sony ran a "Share Your Story" VLog contest. Users shared their experience with the company's products, which resulted in increased brand awareness and customer loyalty.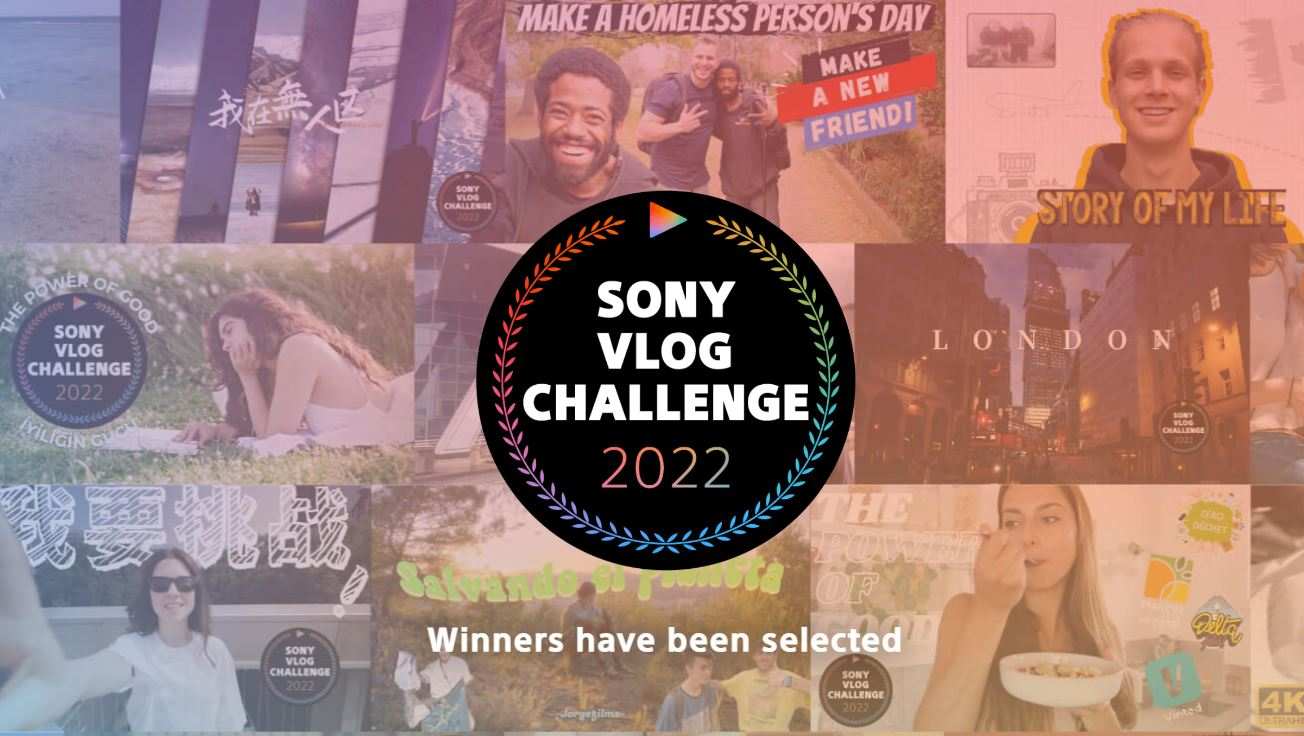 As you can see, social media contests help reach new audiences, drive engagement, and boost sales. This type of marketing strategy is an effective way to grow your business and increase brand loyalty.
Utilizing real-life examples, such as those mentioned above, can help determine what type of contest may be a good fit for your needs.
With the right content strategy in place, running social media contests can result in many positives for the company.
How to Run a Social Media Contest
Running a successful contest requires careful planning and execution. In this section, we'll take the process step-by-step, from identifying your target audience to announcing the winner.
1. Identify Your Target Audience
Who do you want to reach with your contest? Consider factors such as age, interests, and location when deciding who will be the best fit for your campaign.
Tools like Google Analytics can help you narrow down your target audience by looking at your website data on demographics and buying habits.
2. Determine the Goal of the Contest
What is the top goal of this campaign? Increased brand awareness? Boosting engagement on social media? Generating leads and conversions?
Whatever the ultimate goal, you have to ensure that it's achievable. Set measurable metrics and monitor the contest throughout.
3. Choose a Social Media Platform
Choosing the right platform is key. You need to consider factors such as your target audience size, your account's engagement rates, and content limits before you decide which one to use.
For example, if your target audience is younger users or customers, then Snapchat, TikTok, or Instagram are likely better options than LinkedIn or Twitter. Conversely, if you are targeting potential customers in a B2B environment, then LinkedIn may be the best choice.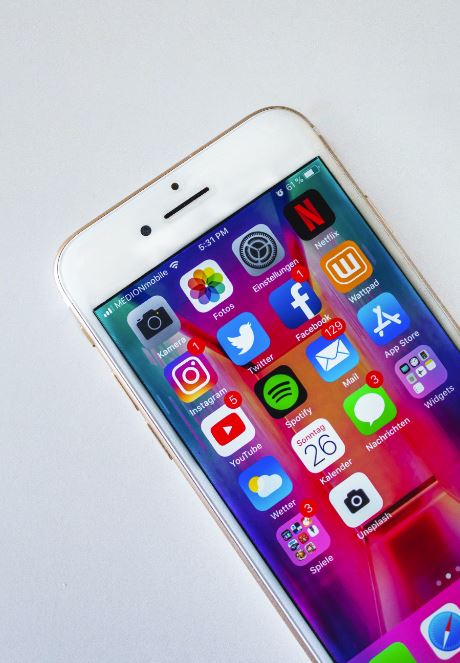 4. Decide On the Prize
The prize(s) your contest offers is inarguably the most crucial key to the success of your contest. Pick a prize that's relevant to your target audience but enticing enough to draw in new visitors.
Whether it's a physical prize or a cash reward, make sure it's something that will drive users to participate and complete whatever task you ask them to.
5. Develop Clear Rules and Regulations
Having clear and concise rules and regulations is essential. They need to be in plain language and explain how to enter, submission guidelines, and other important details.
Be sure to include when the entry period ends and when winners will be announced.
6. Utilize Various Marketing Strategies
Utilize marketing strategies such as email campaigns and influencer marketing along with social media advertising to promote your contest.
With a combination of tactics, you can maximize reach and increase engagement.
7. Offer Incentives for Referrals
Offering discounts, freebies, or additional entries are all great incentives to boost engagement and bring more attention to your contest.
8. Provide Regular Updates
Provide regular updates and reminders about the contest to engage your audience continually. These updates can include email newsletters, social media posts, pre-planned live streams, or updating the landing page.
Keeping participants informed will keep them interested in the contest and increase engagement.
9. Make a Winner Announcement
Not only does an announcement highlight the winner and let the entrants know it's over, but it can also increase the excitement for potential future contests while spurring engagement with your content.
Be sure to share the news via social media posts, email campaigns, your website, and anywhere else you advertise the contest.
Additionally, you can take it one step further and have the winner post on their social media about winning. They may also be willing to provide a video and photos for use on the company's social media channels.
This content can help increase reach and engagement even more.
10. Analyze and Evaluate Data and Feedback
Analyzing and evaluating the data and feedback you collected once the contest is over is crucial. You will gain valuable insight into the campaign's success and what you could improve.
Analyze the reach, engagement rates, and click-throughs to better understand how people responded.
Additionally, consider asking entrants for feedback to identify areas of improvement and make changes accordingly so your next contest is even better.
Social Media Contest Ideas
There are several different types of social media contests you can try. These types include video contests, photo contests, and caption challenges.
Here are a few ideas you may want to consider:
Facebook Contest
A fun and easy Facebook-specific contest you can run is a "Like and Share" contest. It's simple, easy to promote, and requires minimal effort from participants.
All they need to do is like your page and share it with their friends. The more likes you can get on the post, the greater the reach it will have, and the more people will be aware of your contest.
However, according to Facebook rules, your contest cannot include any kind of incentivization for likes, such as promising a reward to the person who has the most likes.
Instagram Contest
Consider running a photo contest on Instagram that encourages creativity. Users can post photos of their personal creative work or images they find inspiring, and participants will vote on the best submissions.
It's important to note that not all contests are eligible for Instagram promotions.
For example, sweepstakes or lottery-style contests are not allowed. However, Instagram permits other types of contests, such as caption challenges or product giveaways.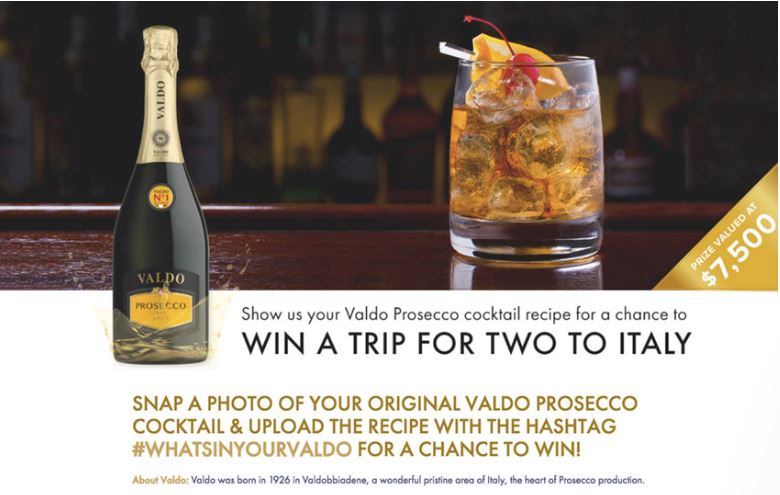 Twitter Contest
Twitter contests can help you reach lots of people, get feedback from participants, and come up with creative ideas.
A fun contest on Twitter you may want to try is a hashtag contest. Participants must post an original tweet using a specific hashtag and include a creative or fun caption.
You can then judge the tweets based on the creativity of the caption, the number of likes, or any other criteria you choose.
Once again, your contests on Twitter must include clear entry rules and provide information about eligibility requirements and how winners will be chosen. You also have to avoid using any unfair tactics, such as encouraging users to enter multiple times or spam other accounts to win.
YouTube Contest
YouTube contests can be a great way to engage and connect with users, grow your audience, and even increase your views. They can also be used to promote products or services, as well as to build brand awareness.
For a fun YouTube contest, ask users to create videos related to a theme or submit captions for images or videos created by you.
For example, you could ask viewers to create a video of themselves lip-syncing to one of your songs or recreating a funny scene from one of your videos.
You can also use YouTube contests to reward subscribers who watch, comment on, and share your videos. Ask them to submit an email address along with their entry for chances at prizes like a gift card, t-shirt, or other promotional item.
You can even offer exclusive access to future content or discounts on products and services through the contest.
Pinterest Contest
Pinterest contests are a great way to engage users and build brand awareness. They offer the opportunity for users to express their creativity and share content with their followers.
With a Pinterest contest, you can encourage users to post their photographs or boards, as well as create captions or stories related to specific topics.
You can even host product giveaways, where users must follow specific steps or complete tasks to enter for a chance at winning the prize.
A Pinterest contest could be a caption challenge, where users post an image or video of their own and submit captions related to the content. The captions could be funny or creative, and the winner would be determined by the most likes or votes.
Another contest idea could be re-pinning images that contain links to products on sale, commenting on posts with particular hashtags, or following certain accounts.
TikTok Contest
With the continued popularity of TikTok, the right video contest can be really popular. Jump on current trends and utilize contest-related hashtags, and your contest could get lots of attention and feedback.
When designing the contest, create a unique hashtag that's related to your theme and make sure this is included in all of your promotional materials so users know what to search for.
You should also have specific rules and requirements for participants that clearly outline the requirements for entry, such as creating videos with specific themes or using particular hashtags.
Another great feature of TikTok contests is that they are easily customizable.
You can decide whether participants must submit their own content or simply watch existing videos.
You can limit entries by location.
You can customize prizes based on tasks completed.
You can even host weekly competitions throughout the course of your campaign.
LinkedIn Contest
LinkedIn contests are a great way to promote skills and knowledge among the platform's users. For example, Q&A sessions are an effective way to engage with users by asking questions related to the topic or industry of your business.
You can also host video competitions that allow users to showcase their skills and creativity to win prizes.
Like Instagram and Pinterest, caption challenges are another popular form of LinkedIn contests, where participants create captions for images or videos that fit within a specific theme.
Take note, however, because of the professional nature of the platform, LinkedIn's guidelines also forbid sweepstakes or lottery-style contests.
Run a Successful Social Media Campaign With ViralSweep
Social media contests are a fun and engaging way to reach followers and grow your business. Hashtag campaigns, photo or video contests, polls/surveys, Q&A sessions, caption challenges, and product giveaways are all popular types of contests.
However, each platform has specific rules for running contests that must be adhered to, and few, if any, allow lottery/games of chance.
Using ViralSweep makes it easy to set up and run successful contests on multiple platforms at once or individually.
ViralSweep includes features that allow you to create customized rules, collect entrants' information, track performance and engagement, manage winners, and more.
With its simple user interface, you can create engaging campaigns that will bring in new followers and generate interest for your business. Try ViralSweep today and run successful social media contests from here on out!