Although ViralSweep does not have direct integration with Facebook, this tutorial will show you how to set up a giveaway on Facebook with a free app called Thunderpenny.
Thunderpenny is a simple app to use, it's free, and it even allows you to set up fangating.
Please click here to see our updated documentation on installing a giveaway on Facebook.
Step 1: Install Thunderpenny
Click the link below; it will take you to Facebook and ask you to choose which page you want to install Thunderpenny on.
Choose the page you want to add the application to.


Once you select the page, click the 'Add Static HTML: iframe tabs' button.


Step 2: Set up Thunderpenny
Once you add the application, go to your Facebook page (make sure you are logged in as an admin), and you should see a 'Welcome' tab added to your page. Click on it.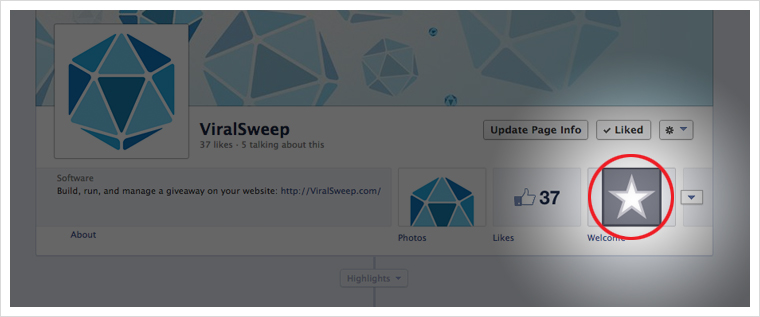 Next, click on the green 'Edit tab →' button.


Step 3: Paste in ViralSweep code
Open a new tab and log in to your ViralSweep dashboard. Click 'Get Code' on your giveaway and copy the code for the widget. The widget looks best on Facebook, so we suggest using this over the full page or popup.
Go back to Thunderpenny and paste in the ViralSweep code. If you want the widget to showup centered inside of the Facebook tab, you'll need to add center tags.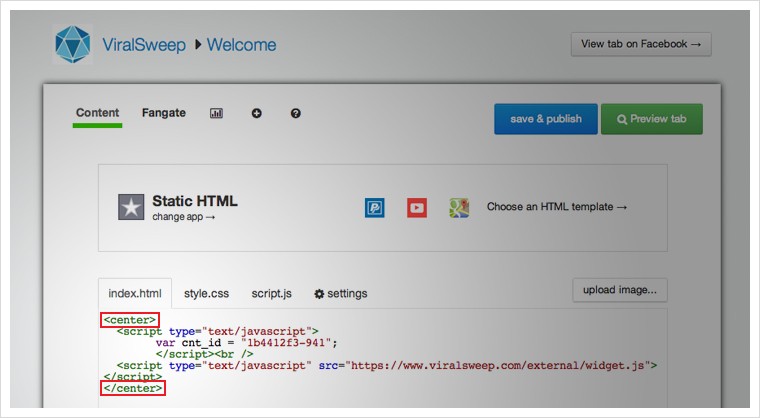 Below the code, you'll want to add in a complete release of Facebook. Copy and paste this sentence in:
This promotion is in no way sponsored, endorsed or administered by, or associated with Facebook. You understand that you are providing your information to the owner of this sweepstakes and not to Facebook.
You can also click the green 'Preview tab' button at any time to see how it looks.
If you don't want a fangate, click the blue 'Save and publish' button, and you're done.
Click on the small + icon at the top of the application to get more options.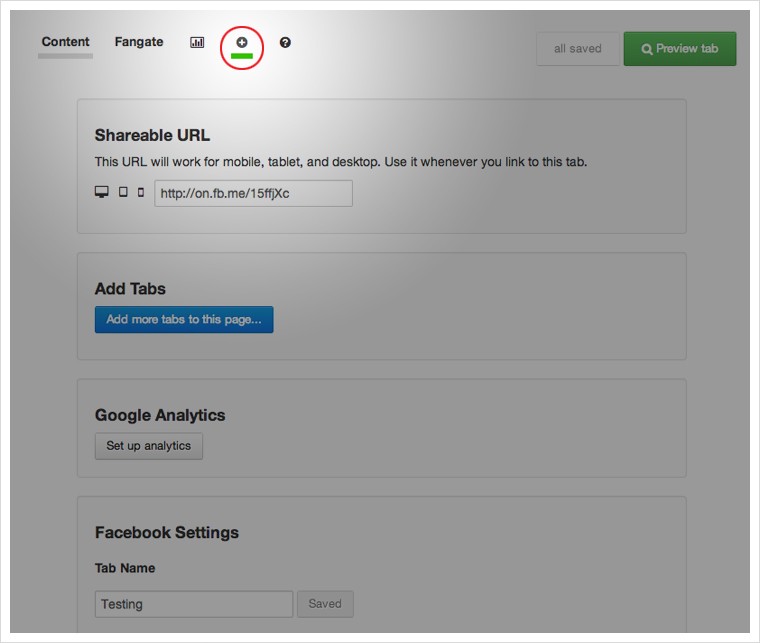 On this page, you will see the URL that you can use to share your giveaway so that it shows up properly on all devices (Facebook tabs don't work on mobile, but if you share the link provided, people on mobile devices will be able to enter your giveaway).
Under Facebook settings, you can also change the tab name from 'Welcome' to anything you want, like 'Sweepstakes'.
Step 4: *Optional* Add a fangate
If you want to add a fangate (someone has to like your page first before they can access the giveaway), then click on the 'Fangate' link at the top of the Thunderpenny app. Click 'Enable Fangate', and the fangate will appear.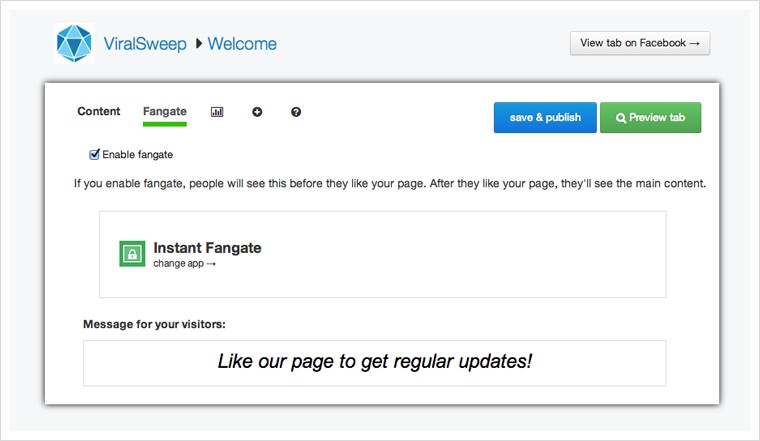 By default, Thunderpenny provides you with an instant fangate, which has a background and text filled in for you.
You can click the preview button to see how that looks. If you want to change the text, just click in the 'message for your visitors' box and change the text.
If you want to add a custom image click 'change app →' below the Instant fangate. On the choose an app page, select 'Image' from the left side, and click the green 'Use image app' button. Now, select the image you want to use and upload it.
Step 5: Change the tab image
Go back to your Facebook page, click the down arrow next to your tabs, and hover over the top corner of the app and click on the edit button.
Select 'Edit settings' from the dropdown menu.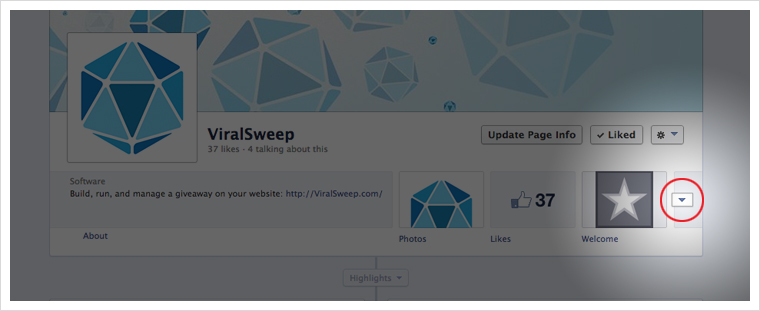 You will now see a box that allows you to change the image. Your image must be 111px x 74px. Upload your image and then check your Facebook page, it should be updated.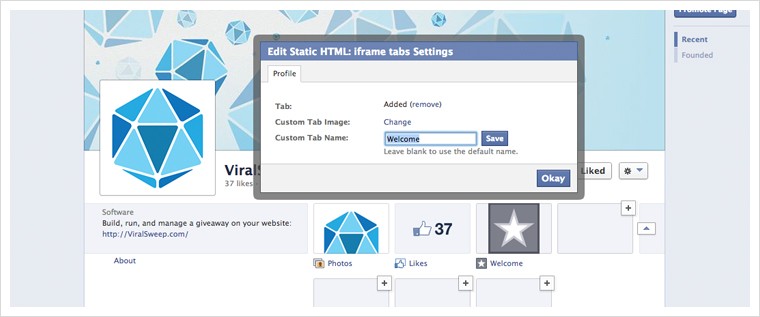 Here is what our page now looks like after adding Thunderpenny:

Here is what the giveaway looks like with a fangate: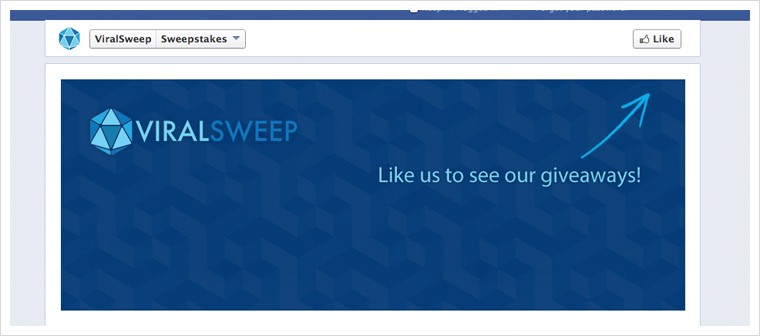 Here is what the giveaway looks like once a user likes the page: