Building brand awareness and expanding reach are often tied to social media engagement in the digital age. A versatile tool brands can utilize in this endeavor is the ever-popular influencer giveaways.
Understanding Influencer Giveaways
An influencer giveaway is a promotional strategy in which brands collaborate with social media influencers to give away products or services to the influencer's audience.
The giveaway typically requires participants to engage with the brand and influencer's social media content (e.g., by liking or sharing posts, following accounts, or tagging friends) to enter.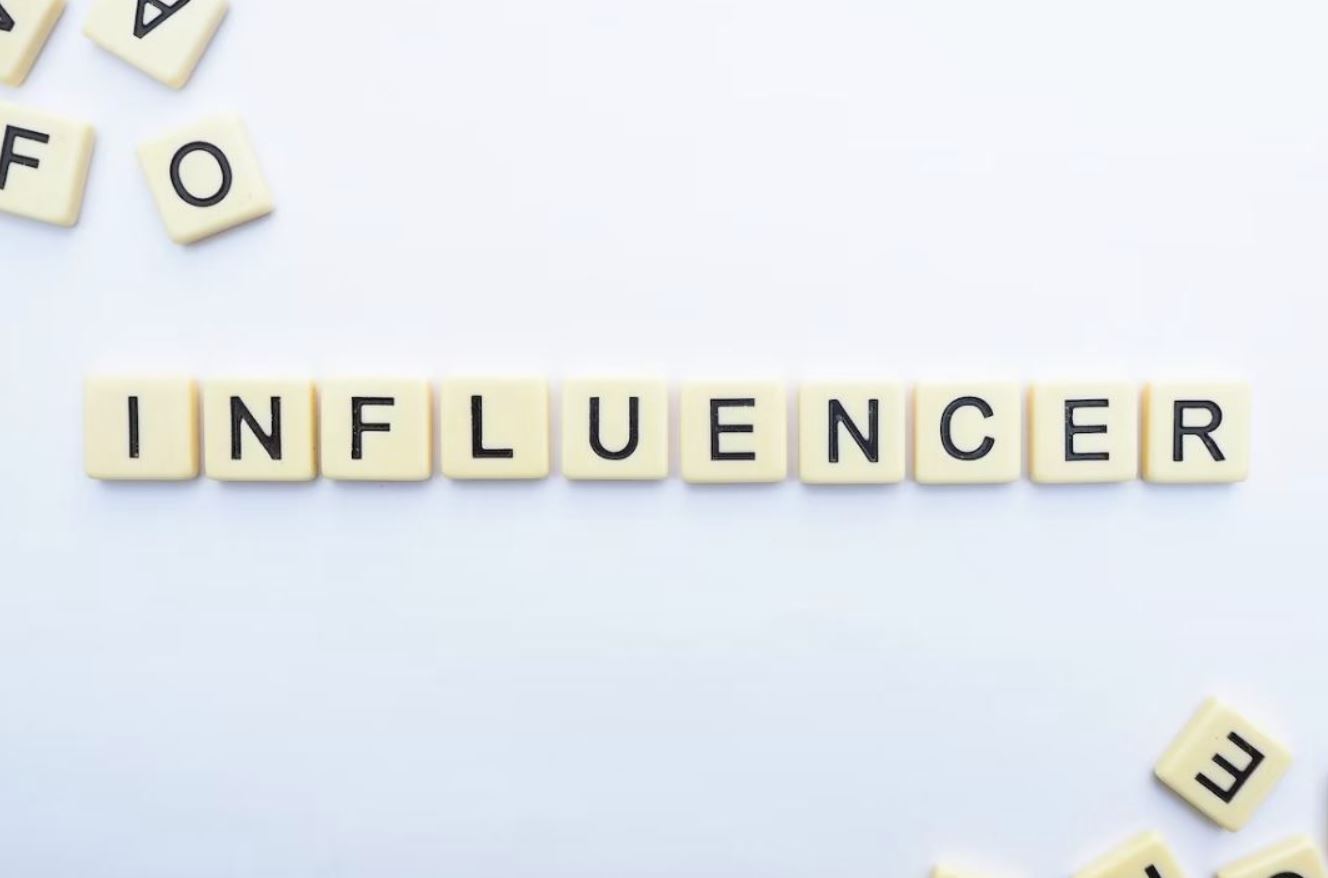 Why do influencers do giveaways?
Engagement Boost
Giveaways stimulate engagement, as followers are motivated to interact with the influencer's content for a chance to win. This increased engagement can boost the influencer's social media metrics, making their profile more attractive to other potential brand partners.
Increasing Followers
Influencer giveaways often require participants to follow the influencer and the brand's social media accounts to enter. This can significantly increase the follower count for both parties, enhancing their social media reach on platforms like TikTok.
Value Offering
Giveaways provide value to followers by rewarding them with free products or services. This can improve the influencer's relationship with their audience and foster a sense of community.
Examples of Successful Influencer Giveaways
Let's dive into some success stories and glean insights on how to do a giveaway with an influencer.
1. Jot
Jot, an ultra-concentrated coffee brand, collaborated with influencers who align with their brand, like @aloprofile, to give away their coffee bottles.
The visually appealing posts showcased the product in daily life, encouraging followers to imagine the product within their home environment.
Jot also frequently teams up with other brands aside from influencers to host exciting giveaways.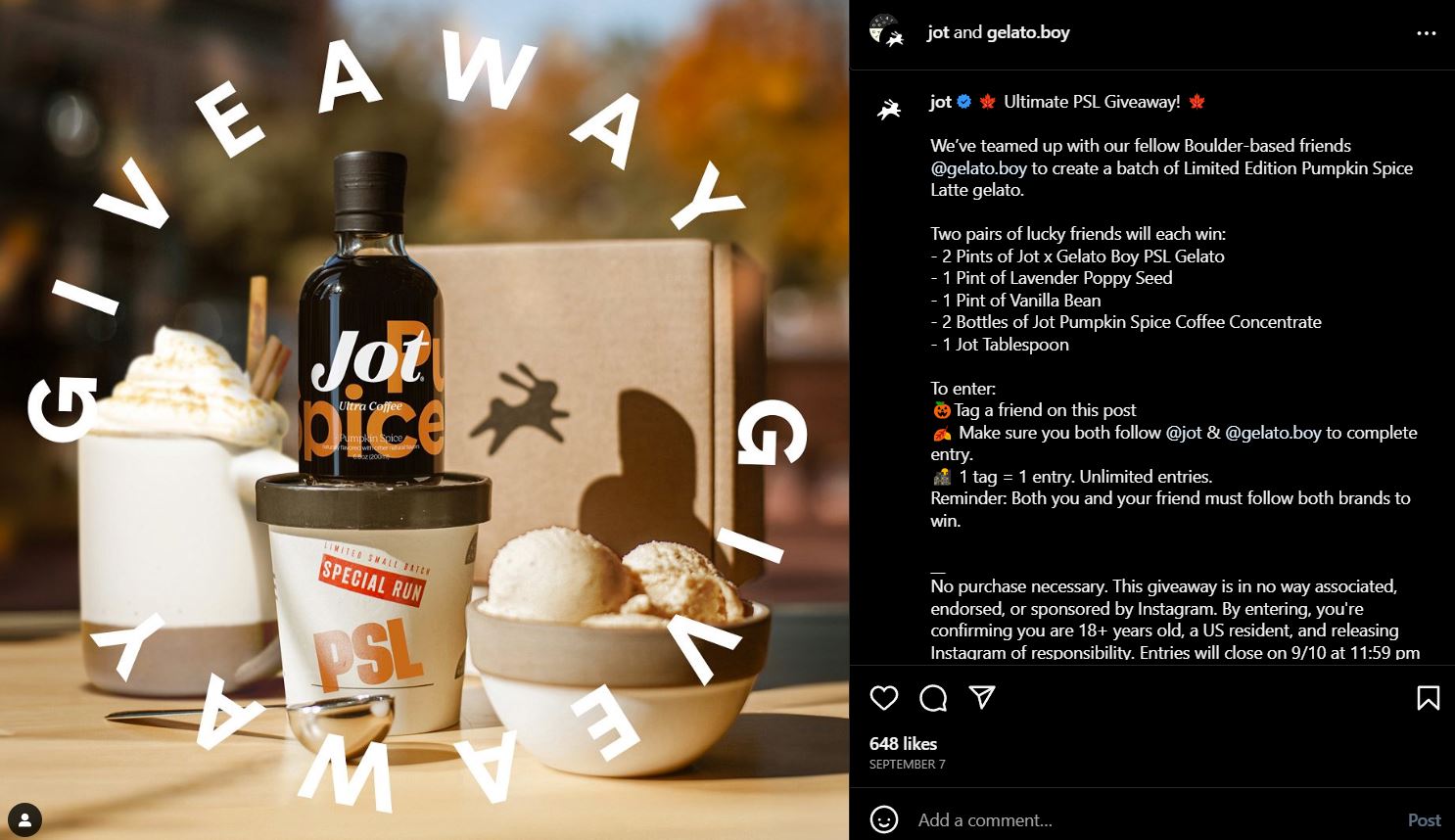 2. Too Faced Cosmetics
Too Faced Cosmetics enlisted the help of beauty influencers for a product giveaway. The brand cleverly capitalized on the influencers' expertise, amplifying this partnership's organic reach and appeal.
3. SGX NYC
Haircare brand SGX NYC organized a giveaway in tandem with influencer Abby Silverman. By picking an influencer that perfectly matched its target demographic, SGX NYC was able to get its products in front of the ideal audience.
Read more: Giveaway Ideas For Small Businesses
How to Run an Influencer Giveaway on ViralSweep
Running an influencer giveaway can be made simple, straight, and effective using a platform like ViralSweep. Here's a basic blueprint:
Identify your giveaway's goal.
Choose the appropriate influencer for the campaign.
Decide on rules and how entrants can participate to meet these goals.
Use ViralSweep's seamless features to manage the giveaway.
Promote the giveaway extensively across all social channels.
Monitor the giveaway progress and follow through with prize fulfillment and results announcement.
Conclusion
Influencer giveaways are a powerful tool for brands and influencers alike, offering a unique opportunity to boost engagement, increase followers, and provide value to audiences.
By understanding the dynamics of influencer giveaways and employing a platform like ViralSweep, brands can effectively leverage these promotions to boost their social media presence and reach their marketing goals.