A TikTok giveaway is a promotion hosted by an individual, brand, or content creator on the TikTok platform.
During a TikTok giveaway, participants are usually required to follow certain rules, such as liking a video, following a TikTok account, tagging friends, or using a specific hashtag. In return, participants have a chance to win a prize.
A social media giveaway is a powerful way to boost engagement and connect with your followers. And, with an average engagement rate of 4.25%, TikTok is the ideal channel for hosting a social media contest.
Big brands, like Ralph Lauren and Crocs, have used TikTok contests and giveaways to capture their audience's attention. For instance, Crocs saw an 18% increase in TikTok followers within the first hour of its TikTok contest. Ralph Lauren's TikTok giveaway had over 800 million views.
Giveaways are a popular way to engage and expand an account's audience, as well as to promote products, services, or content. The viral nature of TikTok helps giveaway content spread quickly and attract a larger number of participants.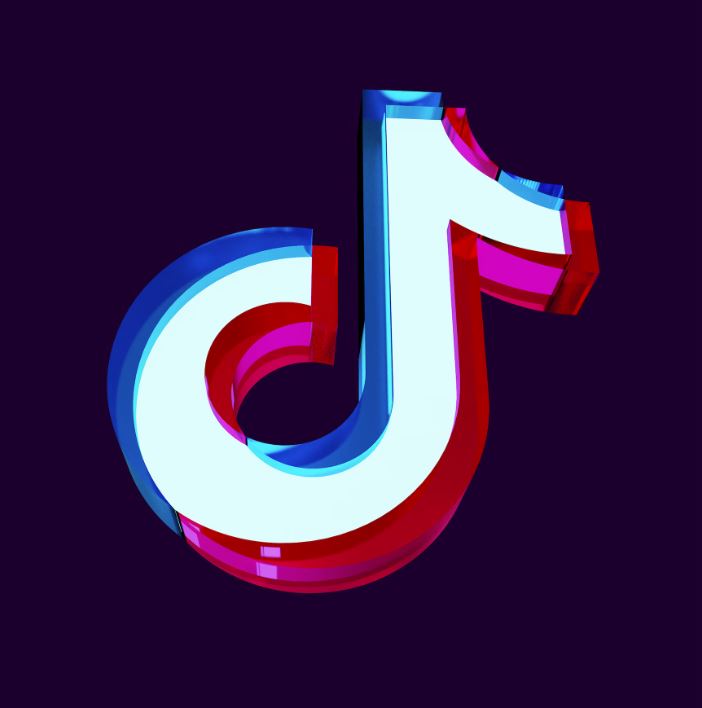 And, since it's a rapidly growing platform for engaging with younger audiences, TikTok can be a good place for soliciting user-generated content for other marketing campaigns.
In this guide, we'll break down the major benefits of hosting TikTok giveaways, as well as provide a step-by-step guide on hosting a successful TikTok giveaway. Here's everything you need to know to host your own TikTok giveaway — and enjoy the benefits of growing your TikTok presence.
Benefits of TikTok Giveaways
A TikTok giveaway can offer several benefits for brands and content creators. With the right execution, a TikTok giveaway can boost brand visibility, foster audience growth, increase engagement, and encourage user-generated content.
Increase Brand Visibility
A TikTok giveaway will prompt participants to engage with your brand's content, increasing exposure. Using specific hashtags and requiring participants to share content to qualify to win can encourage content to go viral, reaching a wider audience beyond the host's followers.
Grow Your TikTok Following
Giveaways are an effective strategy for rapidly growing your number of TikTok followers. Participants are often required to follow the host or brand account to enter the giveaway. This influx of new followers can provide a long-term boost to your TikTok audience.
Likewise, giveaways can help foster a sense of community among your followers. People who share common interests and engage with your content are more likely to connect with each other through comments and interactions.
This is especially true for a small business, where people located in the same can extend their online community to meet up in person. Building a strong community among your followers can lead to significant financial benefits, a study from Harvard Business Review found.
Enhance Audience Engagement
Many brands require entrants to like, comment, or share their giveaway posts to increase engagement. This interaction boosts the TikTok algorithm's perception of your content, increasing brand awareness in other users' feeds.
"Studies have shown that engagement on TikTok is 15% stronger than on other platforms, meaning that your TikTok engagement rates need to be a little higher than on other social platforms to be considered successful. For TikTok, we'd consider a good engagement rate to fall anywhere between 4% and 18%," wrote the experts at Adobe.
If your TikTok engagement rates are lower than this range, a giveaway is a quick, easy way to boost engagement and foster a stronger connection with your audience.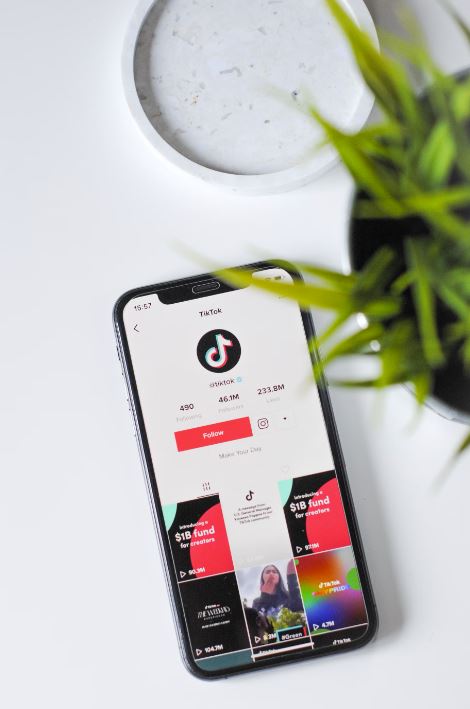 Create User-Generated Content
On TikTok, content is king. TikTokers use the app for an average of 1.5 hours every single day, according to Hootsuite. That's a huge amount of video content being consumed by each person.
Giveaways can inspire users to create content related to your brand or the giveaway itself. This user-generated content (UGC) gives you an authentic way to promote your business, as it can be shared by both participants and your TikTok page. It offers a more personal and relatable perspective on your organization and its products or services.
Because UGC is created by real people, it's seen as more authentic and believable than brand-created content. TikTok users are more likely to interact with UGC; these videos help your brand build trust since testimonials and other content are created by people with no financial stake in your brand.
The best part? UGC is essentially free. You don't have to pay for the creation of UGC, apart from the costs associated with running your TikTok giveaway. And you can use (and reuse) this content in various other marketing campaigns.
Strengthen Brand Loyalty
When participants engage with a brand's content — and especially if they win a giveaway — they often develop positive sentiments toward the brand. This emotional connection can foster long-term loyalty and encourage repeat interactions.
Likewise, giveaways provide an opportunity to collect valuable user data, including contact information and preferences, which can be used in other ways to foster brand loyalty.
Ready to capture these benefits for your brand? Let's dive deeper to get into the weeds of setting up a successful TikTok giveaway.
5 Steps to Creating a Successful TikTok Giveaway
Step 1: Planning Your TikTok Giveaway
Planning a successful TikTok giveaway requires several key steps. Here's where to start.
Define Your Target Audience
Define and research your target audience to design the format and strategy of your TikTok giveaway. The specific demographics and interests of your ideal participants will shape the content, prizes, and overall goals for your giveaway.
Of course, your target audience on TikTok will overlap with your target customer from a sales perspective. But TikTok recommends going a little deeper than that.
"When looking for your audiences on TikTok, it's important to stop thinking about 'who' your audience is and to start thinking about 'what' interests them. Connecting to groups or subcultures with common beliefs and ideas allows you to transcend categories like age, gender and location," wrote the platform.
Spend time on TikTok posting content before you launch your giveaway to see what people respond to. It's also a good idea to explore hashtags and other trending topics to see what's resonating across the platform. Check out TikTok analytics to learn more about your existing audience.
Establish Your Giveaway Goals
Clarify what you want to achieve with the giveaway. Goals could include increasing followers, boosting engagement, promoting a new product, or enhancing brand visibility. Having clear objectives will guide your decisions throughout the planning process.
Your goal should be SMART — specific, measurable, achievable, realistic, and timely. For example,
Increase TikTok followers by 30% in one month
Generate 15 new pieces of UGC by the end of the giveaway
Increase engagement with your TikTok profile by 10% within the first week of the giveaway
Read more: 12+ Giveaway Ideas for Small Businesses
Defining your goal can help you structure your contest, offer the right incentive, and measure if your contest was successful.
Determine the Prize(s) and Value
There are tons of different prizes you can use to incentivize participation in your giveaway. Physical prizes, such as branded merchandise, experiential prizes, such as tickets or getaways, and cash prizes are just a few of the most common rewards brands offer during a giveaway.
First and foremost, the prize or prizes you choose should be something that your target audience will appreciate. They should also be of sufficient value to motivate people to enter your giveaway. Of course, prizes should also fall within your brand's budgetary constraints.
Prizes should be enticing enough to encourage participation and be relevant to your brand's identity. Consider offering a mix of big-ticket items and smaller, related goodies to appeal to a broader audience.
Decide on the Giveaway Duration
How long should your TikTok giveaway last? The answer depends on many factors, such as your goals and audience preferences.
On one hand, you don't want to set an end date too far in the future and risk TikTok users losing interest. On the other hand, you want to create a sense of urgency and encourage your entrants to join early, building momentum for your promotion.
At ViralSweep, we see that the most popular duration choice for such promotions is two weeks, but there are other options. Longer durations can build anticipation, while shorter durations can create a quick buzz.
Try to balance the duration of your giveaway with factors like prize value, audience engagement, and urgency.
Step 2: Creating the Giveaway Content
Next, you'll need to create some content announcing your giveaway and getting your audience excited to engage with your promotion.
Craft an Attention-Grabbing Title
While TikTok videos don't usually involve much copy, you'll need a title for your contest that helps people find the promotion. Add a catchy headline to your TikTok post announcing the video contest.
Your headline will be the first thing people see in the video thumbnail, so it should also be relevant to the giveaway you're offering. For example, you could use a headline like "Win a Free Vacation!" or "Enter to win a new car!". It could also be a branded hashtag that clarifies what the campaign is about.
For National Avocado Day, Chipotle created a viral campaign, #GuacDance, and challenged users to show off dance moves dedicated to avocados. Mobile Marketer reported that the contest received 250,000 video submissions and 430 million video starts during its six-day run.
The fact that the promotion's title was also a hashtag certainly contributed to the campaign's success. When possible, feature power words, hashtags, emojis, or numbers to make your headline stand out.
Make a Visually Appealing Video
Craft a TikTok video or series of videos that clearly explain the giveaway rules, entry method, and prizes. Use eye-catching visuals, clear text overlays, and an enthusiastic tone. Make sure the video reflects your brand's personality.
Here are some tips for creating a video to make TikTok users stop scrolling to learn more.
Keep it consistent with your brand. Incorporate your brand's visual identity and style into the video. Use colors, fonts, and imagery your audience has come to expect.
Use the in-app editing tools from TikTok. Especially if the footage is already on the mobile device, you can do all the production in one place.
Jump onto trends. Remember when Will Smith slapped Chris Rock? That topic was on everybody's lips—related content performed well by association.
For help figuring out how to shoot a video with the right lighting, camera angles, and editing techniques, check out the content on TikTok Academy, a resource designed for businesses to make the most of the platform.
Write Clear and Concise Instructions
Make sure your instructions for entering the giveaway are clear and concise. People should be able to understand how to enter without reading a lot of text.
Note that TikTok doesn't allow you to write much text, anyway. The platform has a 2,200-character limit for video descriptions. Ideally, you should include some basic contest rules on your video contest post and point users to a landing page where they can read the official rules.
Make sure the official rules for your TikTok sweepstakes are compliant with state and national laws, as well as TikTok's official policy. Check out ViralSweep's Social Media Contest Rules Template to understand what your contest rules should cover to be compliant and for customers to trust your brand.
Incorporate Trending Hashtags and Challenges
Most people think of Twitter when they think of hashtags. However, trending hashtags are just as important on TikTok. A combination of trending hashtags and hashtags that are unique to your giveaway is a good way to expand the reach of your giveaway.
"A good rule of thumb is to use between 3 and 5 hashtags per post," wrote SocialPilot.
If you're looking for hashtags to include, check out TikTok's page that tracks trending hashtags to see what's popular. The Discover feature inside the TikTok app, also shows what hashtags and song samples are trending worldwide.
Include a Call-to-Action (CTA)
All TikTok posts related to your giveaway should have a clear and persuasive call-to-action (CTA) that tells viewers what to do next. Tell people what you want them to do to enter your giveaway.
Do you want them to follow your account, like and comment on a post, or share the giveaway with friends? Make sure your CTA is clear and easy to understand.
Here are a few options you could try:
Use #hashtag to be entered to win
Follow and comment for your chance to win
Click the link in bio to learn more and be entered to win
Tag a friend to be entered to win
Ideally, your CTA will be short, concise, and specific. Tell the audience what you want them to do next. Create a sense of urgency to make sure they take action right away.
Read more: Social Media Event Promotion: 19 Dos and Don'ts Every Marketer Should Know
Remember, the key to a successful TikTok giveaway video is to create content that resonates with your target audience, communicates the value of the giveaway, and motivates viewers to participate. It's as simple as that!
Step 3: Promoting Your TikTok Giveaway
Start promoting your giveaway well before the start date to build excitement and maximize your campaign. Here are a few tips for promoting your TikTok contest and ensuring the algorithm spreads your content far and wide.
Cross-Promote on Other Social Media Platforms
Probably with the exception of LinkedIn, you should promote your TikTok challenges on every other social media platform you can.
This TikTok account, for instance, requires users to follow her on Instagram and TikTok for a chance to win.
Share teaser posts or announcements about the giveaway on your Snapchat, YouTube, Instagram, Twitter, and Facebook pages. This taps into your existing audience and directs them to your TikTok content. You may find that your giveaway takes on a life of its own on other platforms, giving you even more UGC to work with.
Collaborate with Influencers or Other Brands
Collaborate with TikTok influencers or other brands that align with your giveaway's theme. Influencers can create content promoting the giveaway to their followers, expanding your reach to an audience outside your immediate network.
Look for influencers in your industry or complementary brands that won't cannibalize your engagement. For instance, a bakery could partner with a yoga studio to offer a giveaway of an early bird yoga class and free coffee/croissant.
However, a bakery probably wouldn't want to partner with a health food store and risk losing followers to the other, similar brand.
There are many ways to collaborate with influencers and other partners, such as by cohosting the contest (and offering a package prize), asking someone to give your giveaway a shout-out on their channel, or using sponsored content.
Try one or more of these collaboration tactics depending on your budget to reach a wider audience.
Utilize TikTok Ads
With a TikTok business account, you can use the advertising platform to promote your giveaway. TikTok offers four ad products.
In-feed ads: Ads that appear in TikTok users' "For You" pages.
Brand takeover: Ads that appear immediately when someone opens their TikTok app, taking over the screen for a few seconds before changing into an in-feed ad.
Branded hashtags: These ads act as regular hashtags, except the hashtags are paid for by brands and therefore given priority by TikTok.
Branded AR/effects content: "These ads appear in some of TikTok's more creative places, such as branded lenses, stickers, and other items, such as 3D/AR content provided by brands for TikTok filmmakers to use in their videos," explained Influencer Marketing Hub.
The simplest option is the in-feed ad. These ads can be managed independently via the TikTok Ads Manager, which lets you choose your goal, create a targeted audience, assign a specific daily or lifetime budget, and design the ad.
Engage with Participants in the Comments
Respond to comments on your giveaway posts. Engagement helps the algorithm spread your posts. It also encourages more people to participate and builds a positive relationship with your audience.
Answer questions, thank participants, and create a sense of community. It also shows that your giveaway is legitimate and not a scam.
Post Reminder Videos or Updates
Post regular reminder videos as the giveaway progresses. These videos remind people of the approaching deadline and reinforce the value of the prizes. Share participation milestones or new twists to keep things exciting.
Sometimes, less is more when posting updates. Use your posts wisely: Consider going live on TikTok to discuss the giveaway, answer questions, and interact directly with your audience. Live sessions create a sense of real-time engagement and can boost interest.
A countdown is another good option. But avoid spamming users with reminders about your promotion. Too many posts can feel desperate.
Step 4: Selecting the Winner(s)
Wrap up your giveaway with a transparent process for selecting and announcing the winner(s) of your TikTok giveaway.
Ensure a Fair and Transparent Selection Process
Before you start, make sure you've clearly outlined the criteria and rules for selecting the winner(s) in your giveaway announcement. Transparency and fairness are crucial to maintaining trust with participants.
And, for your giveaway to be compliant, everyone who enters your giveaway has to have an equal chance of winning. You can do this by using a random picker tool or by manually selecting winners.
Use a Random Picker Tool or Manually Selecting
We strongly recommend that, to avoid any doubt, you use a random picker tool to select the winner for your giveaway. No matter how simple or complex your giveaways are, you need a reliable app that you can use for a fair, transparent, and efficient way to draw winners randomly.
ViralSweep is one of the best apps for giveaways that allows you to build, run, and manage giveaways, among other promotions. You can draw winners hourly, daily, weekly, or at the end of the giveaway period directly from the app's dashboard based on your rules and criteria.
The app can automatically analyze comments, hashtags, page visits, post visits, follows, referrals, or subscriptions. All the actions you can track and reward are aligned with each platform's privacy policy and collected via APIs.
If you choose to select a winner manually, it could mean combing through user-created TikToks, diving into comments and tags, and trying to track shares by hand. This can be too complicated and time-consuming, especially if your giveaway goes viral — which we hope it will!
Announce the Winner(s) on TikTok and Other Platforms
Once you've selected the winner(s), create a video on TikTok announcing the results. You can use this opportunity to express gratitude to all participants and build excitement. Additionally, cross-promote the winner announcement on your other social media platforms to maximize visibility.
Concluding the giveaway with a public announcement shows all participants that you legitimately recognized their efforts by selecting a winner. It helps encourage more participants to join any future promotions you decide to host.
Make the winner announcement video engaging and celebratory. You could use upbeat music, creative visuals, and enthusiasm to share the news. Ensure you mention the winner's username or handle, the prize they've won, and any other relevant details. Be sure to communicate how they can claim their prize clearly.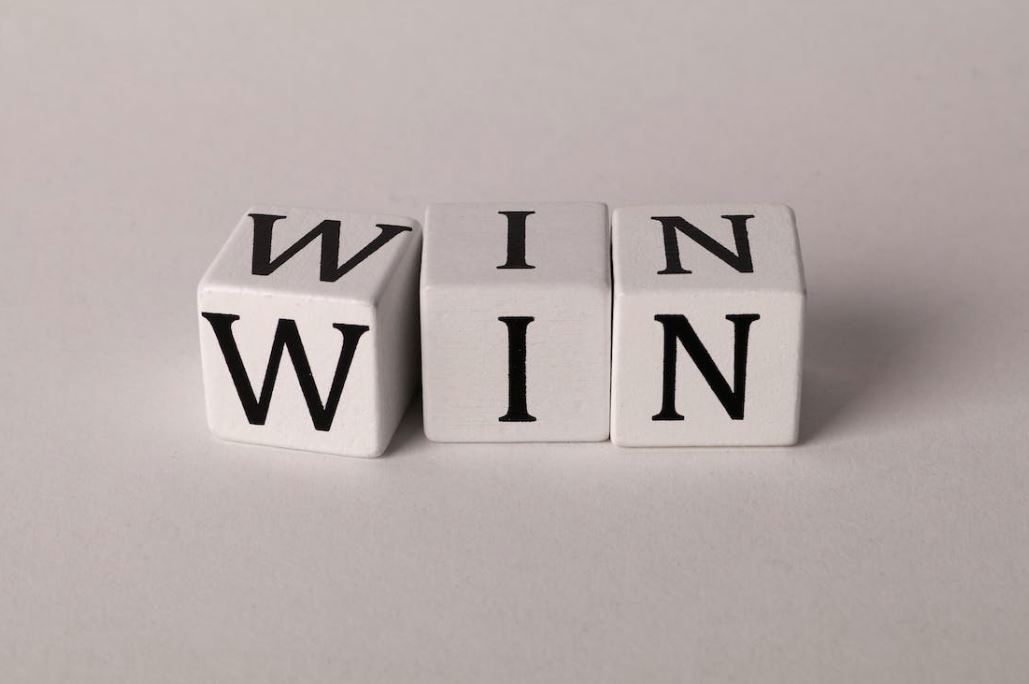 Contact the Winner(s) Privately
After making the public announcement, send a private message to the winner to inform them of their victory. This message should detail how they can claim their prize — what information do you need to ensure they are rewarded for their effort?
You'll likely need to ask the winner(s) to confirm their identity and eligibility to ensure they meet the giveaway's requirements. Give the winner(s) a specific timeframe within which to respond and claim their prize. If they don't respond within this window, or are ineligible, you may need to select an alternate winner.
Once the winner(s) have claimed their prize, fulfill your end of the giveaway by sending out the prizes promptly.
Step 5: Post-Giveaway Evaluation and Follow-up
Your job isn't done once the prizes are sent out. The final step in doing a giveaway on TikTok is to check in on your key metrics and understand what worked, as well as areas for improvement.
Analyze the Giveaway's Performance
Once your giveaway is over, take some time to analyze its performance. Collect data on key metrics such as:
Follower growth during the giveaway period.
Engagement metrics (likes, comments, shares) on giveaway posts.
Reach and impressions of giveaway-related content.
Use of the giveaway's hashtag.
User-generated content related to the giveaway.
Conversion rate of participants (those who followed rules and engaged) to followers.
Pay close attention to metrics related to your overall giveaway SMART goal you set earlier in the process.
To find your metrics, use TikTok's native analytics. Head to your TikTok profile, tap the three dots, choose "Creator tools," and select "Analytics."
If you have a landing page for your giveaway, you could also track website traffic using your preferred analytics tool (e.g., Shopify, Google Analytics, or WordPress).
Compare the giveaway results against the goals you set at the beginning. Did you achieve the desired follower growth, engagement, or brand visibility?
Gain Insights and Lessons Learned
Reflect on the data you've collected. What were the challenges you faced? What strategies led to the most engagement and participation? Did certain posts or cross-promotions perform better than others? Consider collecting feedback from your influencers, partners, and participants to get a better view of what could be different for the next time.
Share Success Stories and Testimonials
If participants shared their excitement about the promotion, repost these testimonials (with credit) on your TikTok or other social media platforms. This builds credibility and encourages future participation. Try to get a video from your giveaway winners sharing their excitement upon receiving the grand prizes.
Celebrate the entire experience with your audience. Share a post thanking participants, showcasing the impact of the giveaway, and expressing gratitude for their engagement.
These stories can help build credibility, trust, and a sense of community around your brand.
Plan for Future Giveaways
Based on your analysis, you may need to make some adjustments for future giveaways. That could mean changing the prize, the entry requirements, or the promotion strategy. Each giveaway is an opportunity to refine your approach and enhance your engagement tactics.
Remember that evaluating the performance of your TikTok giveaway doesn't just mark the end of an event—it's the beginning of a cycle of improvement and growth for your future endeavors.
Conclusion
TikTok giveaways are extremely powerful marketing tools for your brand.
They're easy to set up, fun for participants, and can be cross-promoted on your other social media channels with relatively little effort.
However, because TikTok giveaways can get such high engagement, it's necessary to use an app to track entries and pick a winner.
ViralSweep can help. ViralSweep's giveaway app allows you to run unlimited giveaways across all platforms. From prize selection to entry mechanisms, our platform streamlines the process, allowing you to focus on what matters most – connecting with your audience and growing your brand.
To learn more, visit ViralSweep and explore our platform features for giveaways, sweepstakes, and contests.