As a small business owner, you may feel overwhelmed by the number and variety of marketing strategies and tools available for promoting your online store.
Limited marketing budgets and resources make it challenging to find effective online promotion ideas that help your brand stand out in a crowded digital environment.
While you might find it hard to compete with bigger players or even smaller businesses in your niche, there's a place for everybody.
You can stand out with creativity, an in-depth understanding of your target audience, and marketing strategies for achieving the main company goals.
In this blog article, we walk you through the main marketing strategies a small business can use and give you online promotion ideas for each strategy presented:
Email Marketing
Paid Digital Marketing
Online Marketing
Influencer Marketing
Content Marketing
Offer Loyalty Program
Offer Giveaways
Importance of Marketing Campaigns
Supercharge Your Marketing Efforts
Email Marketing
Email marketing is a strategy that helps you establish a direct means of communication via email with your target audience. The emails can be sent individually to specific recipients, a segment (based on criteria such as location or recent purchase behavior), or the entire contact list.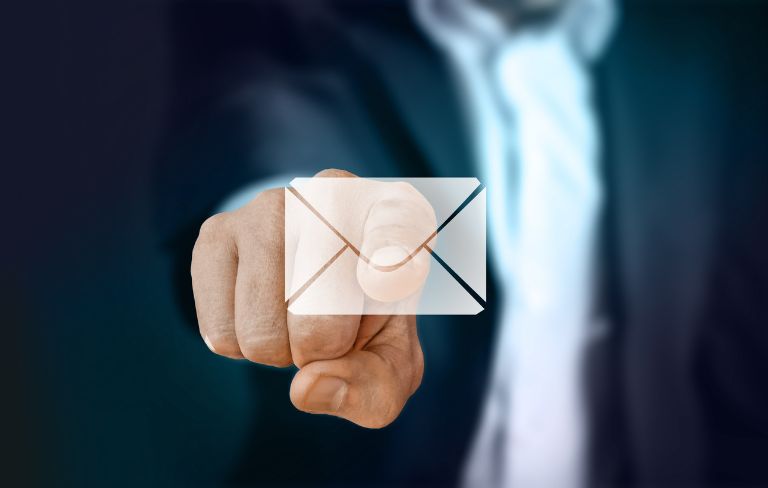 You can send various types of emails, including newsletters, welcome emails for new subscribers and new customers, transactional emails, and promotional offers.
Retailers are successfully using email marketing for lead nurturing, educational and promotional purposes, and much more. Email is a cost-effective channel that allows you to cover the entire customer journey with personalized messages.
An email marketing strategy can help you reach various goals: build relationships and trust in your online business, drive sales, generate customer loyalty, and gather customer feedback.
Email isn't just a great online marketing promotion tool. It is also a way to understand your target audience better. Campaign Monitor shows that 64% of small businesses use email marketing to reach customers.
There are some must-have email flows for online stores that you should use for your small business from the beginning:
Welcome flow for new subscribers and new customers
Abandoned cart email flow
Order confirmation and shipping notifications
Re-engagement email flow
Here are some ideas for email marketing campaigns you can use for your store:
Seasonal promotions: Engage with customers and drive more sales during key shopping periods by making personalized recommendations based on their browsing and purchase data.
Promote your contests: Inform your entire contact list of the giveaways or sweepstakes you're running to attract more participants, drive more sales and reach new audiences with referrals.
Paid Digital Marketing
Paid digital marketing strategy implies using paid advertising to promote your eCommerce business and products through various channels, including search engines, social media platforms, and websites.
As a small business that doesn't have access to big players' generous budgets, you have to carefully plan how you spend your paid ad budget and make the most of this category of online promotion.
You have to clearly define the goals you want to achieve and the audience you target. This will help you measure the effectiveness of your paid efforts and determine the return on investment.
Then, you have to choose the digital marketing channels more likely to generate maximum results from the available budget.
The goals you can achieve by using paid digital marketing for your online business are:
Raise brand awareness – put your brand and products in front of more potential customers that haven't heard about you and reach a larger audience than you could through organic efforts alone.
Get more qualified leads – target a specific audience of people most likely to benefit from your products and buy from your brand.
Drive more sales – target ready-to-buy shoppers looking for a product to satisfy their needs and direct them to your website's product page or a dedicated sales page.
Two of the most popular paid online marketing promotion types are Google Ads and Search Engine Ads, which allow you to reach your target audience based on user intent, location, demographics, and other characteristics.
Google Ads
Google Ads allows you to create and place ads on Google's search result pages and other websites.
Google Ads is a form of pay-per-click advertising (PPC), meaning you will be charged a fee every time a user clicks on your ad. Some formats available include text ads, display ads, and video ads.
Search Engine Ads
Search Engine Ads include any type of advertising that appears on search engine results pages. You can place ads through various ad networks, including Google Ads, Bing Ads, Yahoo Gemini, and Amazon Advertising.
The ad formats you can use are text ads, product listing ads (PLAs), local service ads, and others.
Here are some paid digital promotion ideas you can include in your marketing plan:
Product targeting: Create an ad with an eye-catching visual with a powerful hook to advertise the product searched by potential customers and drive them to your product page.
Video Remarketing: Target users who have added items to their cart but haven't completed the purchase with a product demo video ad emphasizing the main benefits of your product.
Online Marketing
Online marketing allows you to leverage the power of the Internet for promoting and selling your products, as well as connecting your eCommerce business with potential and existing customers.
The success of your online business is highly dependent on your ability to use various online marketing tactics, including search engine optimization (SEO), search engine marketing (SEM), social media marketing (SMM), and pay-per-click advertising (PPC).
From all online marketing tactics, building a strong social media presence is a great way to connect your online business with a large and engaged audience. There are 4.2 billion social media users worldwide, and people spend most of their online time on social media platforms.
Social Media Platforms
You can use social media platforms for both organic and paid marketing tactics. Organic efforts include creating and sharing value through engaging content, interacting with your followers, and creating a loyal community around your brand.
The paid social ads help you reach more people like your existing customers, driving more followers and new customers to your brand.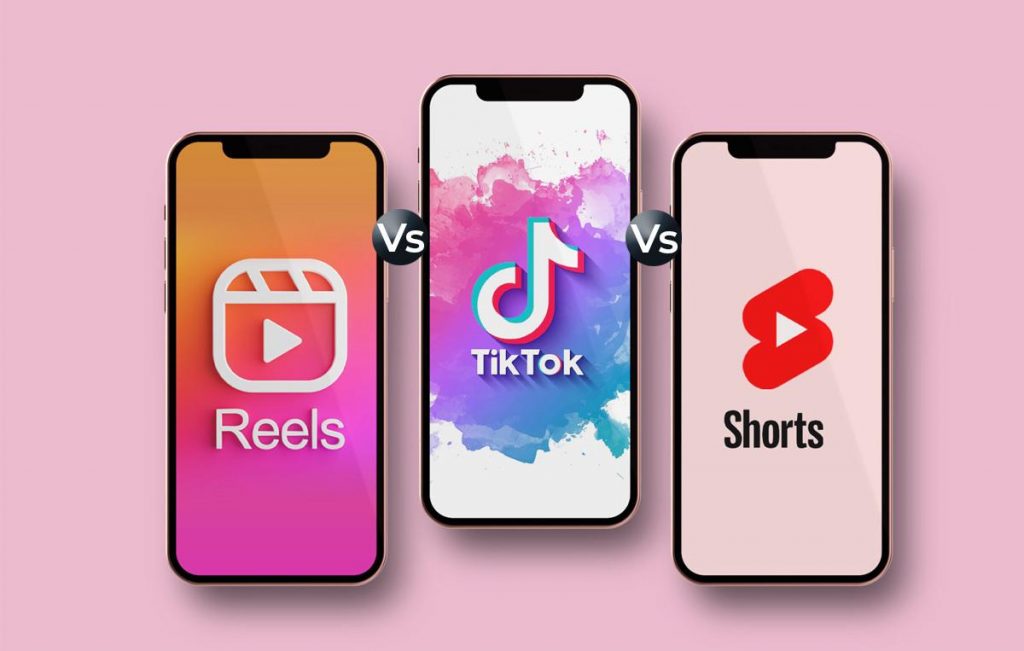 Social media platforms help you stay connected with your audience and better understand what resonates with them. These platforms can amplify word-of-mouth marketing and win the trust of a wider audience through the positive experiences your existing customers share publicly.
Facebook
Facebook is a social media platform that gives you multiple tools to promote your business and engage with your audience: targeted advertising with Facebook Ads, various content formats, and chat for customer service.
Build a strong presence by sharing engaging content regularly on your Facebook business page, such as educational content, giveaway announcements, special offers, or information about newly launched products.
Instagram
Instagram is the perfect social media channel to visually showcase your products through beautiful, high-quality photos and videos. E-commerce businesses have tools like sponsored posts and shopping tags to promote their offer to a global audience.
Instagram Stories and Reels are two of the most popular formats to share content, including promotional offers, product demonstrations, or behind-the-scenes videos. These formats spark curiosity and drive more traffic to your online shop.
Twitter
Twitter is the social media platform that online stores use to share tweets that can get more visibility by using hashtags. Tweets can help your online business connect with users interested in topics related to what your brand is selling or stands for.
Twitter is a great place to engage with followers and potential customers by participating in Twitter chats and responding to tweets posted by other users. The platform offers online businesses ad formats like promoted tweets, promoted accounts, or promoted trends.
LinkedIn
LinkedIn is a great social media platform where B2B online stores and eCommerce businesses selling products and services to professionals can meet their target audience.
Some of the most popular formats on LinkedIn include infographics, polls and surveys, slideshows, webinars, podcasts, and videos.
On this professional social network, you can set up a company page, join relevant groups, and create advertising campaigns to connect with professionals, including existing and potential customers or business partners.
Get inspired by these marketing promotional ideas you can use on social media channels:
Facebook Live Product Launch: Create a live event to launch your new products, with interactive product demos, Q&A sessions, and special discounts for those who join your live event.
Instagram Stories: Share a behind-the-scenes series of stories with the limited edition product range you're about to launch to get people excited.
Twitter chat: Host a Twitter chat on a topic related to your online business and products and use this occasion to educate the audience with trustworthy information and engage with customers.
LinkedIn Video Testimonials: Create videos with authentic customer feedback for the products they have purchased from your store to build trust and respond to the most common objections customers have.
Influencer Marketing
According to influencer marketing statistics, half of the brands working with influencers run eCommerce stores, and the ROI bought by collaborations with influencers is 11x greater than banner ads.
Influencer marketing is a type of marketing that implies collaborating with individuals who have a large and engaged following on digital platforms and can help you win customers' trust in your brand and products.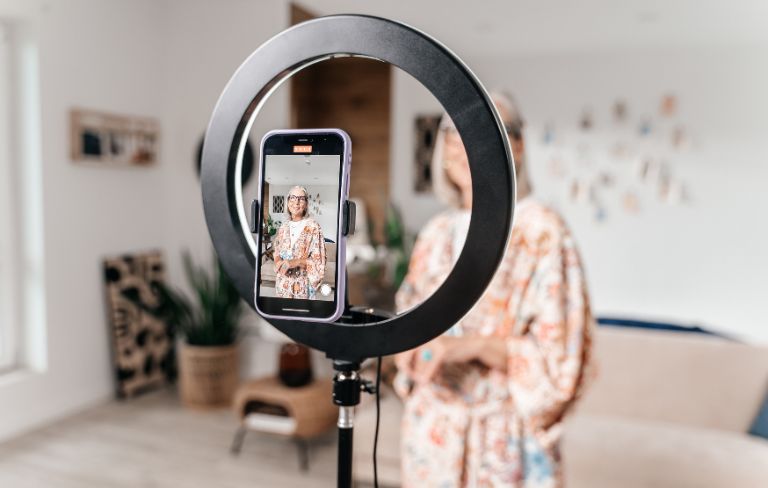 Influencers are individuals who are considered experts in a niche or industry and have the ability to influence customer behavior through their online content and presence.
The transfer of credibility from the influencer to your brand can help your business gain more trust and convince more potential customers to purchase from you.
You need a strategic approach to influencer marketing to keep you away from poorly executed or inauthentic campaigns:
You should only work with influencers who share your brand values and can authentically present your products.
You want them to deliver relevant messages to the right audience, so the influencer's target audience should include people you want to attract to your brand.
The campaigns organized in the U.S. must comply with the rules of the Federal Trade Commission.
You need to provide the influencer with clear guidelines about what you're looking for in your campaign while giving them enough space to put their mark and generate authentic content.
You should establish key performance indicators (KPIs) to measure results during and at the end of your marketing campaign.
Some of the most common types of influencers by marketing channels include social media influencers, blogger influencers, podcast influencers, and video influencers.
Influencers can also be categorized based on their audience size, and nano-influencers and micro-influencers are the most accessible types to small businesses with limited budgets.
Bloggers
Blogging statistics show that 77% of Internet users regularly read blog posts. Bloggers will write in detail about your brand and products from their perspective and authentically share their experiences with their readers.
When you have a small business and want to invest your online promotion budget wisely, collaborating with a blogger could be a great way to reach a new audience and attract new visitors to your website.
After you set your goals and compile a list of bloggers, you need to reach each of them with a personal, compelling pitch emphasizing the value of working with your brand.
Here's a promotion idea for a collaboration with a blogger:
Blogger Influencer Contest: Run a contest that the blogger's readers can enter by sharing a personal story on a topic related to what your brand stands for and letting the blogger pick the best story.
Content Marketing
Content marketing strategy is focused on creating and distributing high-quality and relevant content with your target audience, helping you attract new customers and retain existing ones.
A good content marketing plan can help your eCommerce business achieve multiple goals:
Build trust: valuable and informative content improves engagement with your target audience, enables you to gain their trust, and keeps your brand top of mind.
Drive more traffic: creating relevant content for every stage of the customer journey helps you attract more visitors.
Lead generation – creating gated or exclusive content, such as webinars or guides, helps you capture lead information and get consent for future marketing efforts.
Improve conversion rates: mapping content based on the customer journey greatly supports moving leads down the sales funnel and improving retention rates.
When your content strategy is focused on helping potential and existing customers by addressing their pain points and needs, your online business is more likely to transform content marketing into a profit center.
According to Semrush's State of Content Marketing, companies with successful content marketing strategies focused on improving content quality (55%), SEO efforts (46%), and creating visual content (41%).
User-Generated Content
User-generated content is one of the most trusted forms of marketing, helping you drive more sales and raise brand awareness. People believe that customer reviews, ratings, and testimonials are more credible than the content created by the brand.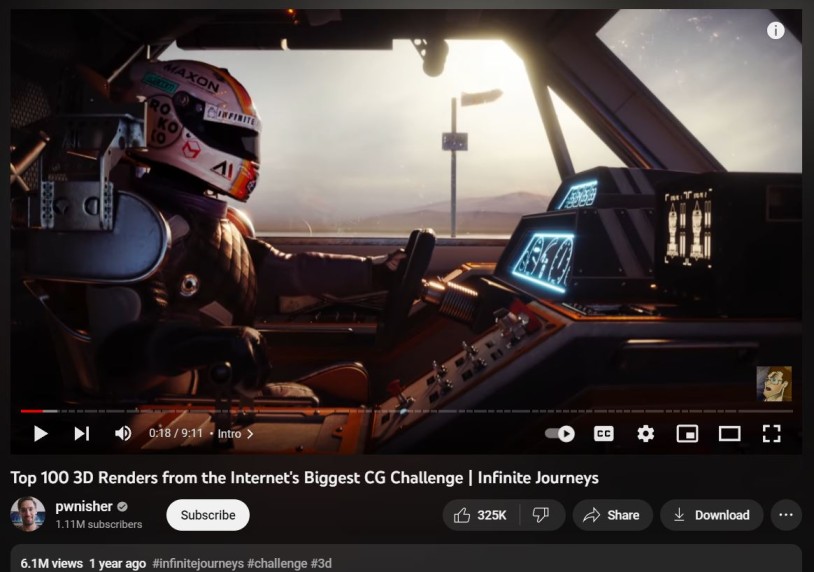 To collect more user-generated content, you need to make it easy for your customers to share their experiences through texts, photos, or videos. You could also run a contest or an online promotion that gives customers a chance to win a consistent prize or reward.
Podcast
Podcasts are among the most popular content types, with 120 million monthly listeners. You can create your podcast around customer needs and challenges and use the platform to help your target audience, share information about your products, and establish your business as a thought leader.
Create a category of promotions and discounts exclusively for your podcast listeners to drive more traffic to your website and encourage sales.
Besides building your own, you could also sponsor podcasts or have guest appearances in podcasts relevant to your target audience, which results in increased brand exposure.
Search Engine Optimization
Your online store needs a Search Engine Optimization strategy to improve your visibility and ranking in search engine results. SEO helps drive more traffic and sales, making it easier for people to find and visit your store.
Product optimization is a vital part of the Search Engine Optimization strategy. By using relevant keywords in product titles and descriptions, adding high-quality images and videos, and including customer reviews, you help your pages become more search engine friendly.
Here are some digital promotion ideas that rely on high-quality content marketing:
Contest based on user-generated content: Allow people to enter the contest by submitting original and creative photos of themselves using your products and let the public vote and decide the winners.
Podcast: Create an umbrella for your podcast and record dedicated episodes to your target audience's pain points, interests, aspirations, and most burning questions.
An in-depth guide: Create a comprehensive guide that offers your audience all the information they need about a particular subject or activity, and use SEO tools for higher ranking in search results.
Offer Loyalty Program
Loyalty programs help eCommerce businesses create positive customer experiences, encourage repeat purchases, and build long-term relationships.
A loyalty program can include multiple elements such as rewards, incentives, personalized recommendations, VIP access to products and content, special promotions, and tiers.
Mix these elements to create a unique program that helps you stand out among competitors and improve retention rates.
Online businesses use loyalty programs along with other online marketing promotion tactics to increase customer retention, customer lifetime value, word-of-mouth marketing, develop brand advocates, and reduce customer acquisition and retention costs.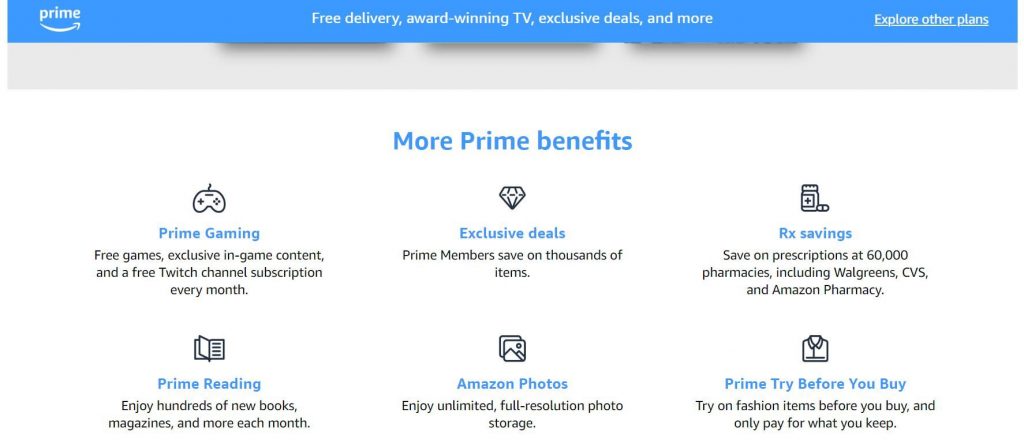 Research shows that 88% of customers make three or more purchases before becoming loyal to a brand.
If you create a loyalty program, let your target audience know about the benefits of purchasing from your brand and keep reminding them about the perks of being a loyal customer.
Tiered loyalty program: Divide customers into different tiers based on their purchase behavior and engagement with your brand, and encourage them to progress towards higher membership levels with more exclusive offers and irresistible rewards.
Offer Giveaways
Giveaways are some of the most popular online promotion types because they allow customers to win free products. People get excited about the chance to try items for the first time or live a once-in-a-lifetime experience.
Brands know how much people love giveaways, so it's one of the most frequently used online promotion ideas for attracting new customers, increasing customer engagement, boosting brand awareness, generating new leads, and even consolidating customer loyalty.
When planning your next giveaway, you should always start with a goal and the target audience in mind.
This approach helps you pick suitable prizes or rewards, promote the contest, and measure the campaign's success.
Here's an idea for a giveaway that helps you reach new audiences and get more people engaged with your brand:
Refer-a-Friend Giveaway: Create a viral giveaway by allowing people to gain more entries when sharing a unique promo code with their friends and family, and reward them for every action.
Importance of Marketing Campaigns
Marketing campaigns help you bring the marketing strategy to life and give you a focus and plan for promoting your online store and reaching target audiences.
The purpose of marketing campaigns is to help you break down the main challenges into simple, manageable parts, and ensure that your efforts are aligned with the company-wide goals:
Increase brand awareness: Increase your brand's visibility by using targeted messaging on various channels that help you connect with new audiences.
Promote your products: Show people your brand understands their needs and problems and can offer a reliable solution to improve their lives.
Drive more sales from new and existing customers: Create customer-centric campaigns that excite people about your brand and motivate them to buy from your online store.
Marketing campaigns are crucial in generating results for every stage of the customer journey, supporting you in creating memorable experiences for your target audience that make customers happy and help you drive profits.
Supercharge Your Marketing Efforts
At first, navigating all these tools and strategies available for digital marketing promotion is challenging. But you'll see plenty of guides dedicated to small eCommerce businesses.
So, although your budgets and resources are limited, you can still find many ways to stand out in a crowded market.
This article provided an overview of several marketing strategies and online promotion ideas that small businesses can use to get noticed and grow their brand.
By implementing these strategies, you can supercharge your marketing efforts and effectively compete with more established companies in your industry.
Remember that you're not alone, and you can always team up with other brands to co-promote your marketing campaigns.
A dedicated tool like ViralSweep Network helps you find the perfect partners to promote your brand and products, giving you a head start when your marketing capabilities are limited.