In an impossibly short 15 or 16 years, social media has gone from not existing to a must-have part of any digital marketing strategy.
Indeed, it's largely because of social media that digital marketing is digital at all!
In the 2020s, there are no excuses for brands not to be on social media.
It's widely understood that more than half the world's population is on social media – so it'd be silly not to use social media ads.
This post will dive deeply into how to use social media networks as part of your marketing campaigns.
We'll consider the different types of social media promotion, several ideas for running giveaways on social media, and then five best practices for promotion on social media.
Let's get learning!
Influencer Marketing vs Social Media Marketing
Influencer marketing and social media marketing use expansive social media networks to spread the word about your brand.
But there are a few distinctions between the two.
Influencer Marketing
In influencer marketing, a brand partners with an influential person (or people) on social media, and those people are incentivized to spread the good word about whatever it is you do.
You might prepare the marketing content and provide it to the influencer for them to use.
Or, the influencer might create content about or including your brand and distribute that to their loyal following.
Influencers come in different sizes:
Micro: <1,000 followers
Small: 1,000–10,000 followers
Medium: 10,000–100,000 followers
Large: 100,000–1,000,000 followers
Mega: 1,000,000+ followers
Influencers with fewer followers (unless just starting) tend to post about niche topics within fields like travel, fashion, or food.
Their engagement rates are extremely high because most of their followers follow to see a specific type of content.
Social Media Marketing
On the other hand, social media marketing is a more general term referring to using social media platforms to market a brand.
You could argue that social media marketing includes influencer marketing, but for this explanation, we'll exclude it.
Social media advertising includes methods like organic posts and paid ads.
Organic Social Posts
Organic posts are posts your brand creates on social media accounts you might have on Twitter, Facebook, Instagram, or TikTok.
These are shown to your followers or subscribers and help cultivate a loyal following.
Paid Social Media
Paid ads are posts you build on these platforms with engaging visuals and copy.
The difference is that you then pay for them to be shown to a wider target audience.
Think of "boosting a post" as an example.
These are good for getting your brand off the ground, launching new products, and growing your following into the ideal target market.
Types of Social Media Promotion
Now that we know about the difference between influencer marketing and social media marketing, let's learn a bit about the types of social media promotion.
In this section, we'll get into the details of the promotion methods on different platforms and an example or two of each.
Social Networking
Historically, networking has referred to connecting with people to form mutually beneficial relationships.
Social networking involves using social networks, like LinkedIn or Instagram, to connect with other people, arrange meet-ups, and discuss ideas.
And it's not limited to individuals. Indeed, through their social media accounts, even businesses can use the networks to reach and interact with new customers and thought leaders.
For example, you could create a LinkedIn company page for your small business.
Representatives of the business using their profiles, or even the company page itself, could join relevant groups to keep abreast of industry trends and updates and even share their own news.
You could use the page and any relevant groups to share job posts, request recommendations, or post about product updates and launches.
Live Streaming
Video continues to prove itself as a high-engagement marketing method that businesses use creatively.
One innovative development in the video space has been the advent of live streaming – an interactive and ongoing stream of an event or presentation.
Twitch, one of the biggest streaming platforms, grew thanks to gamers hosting live streams of themselves playing games.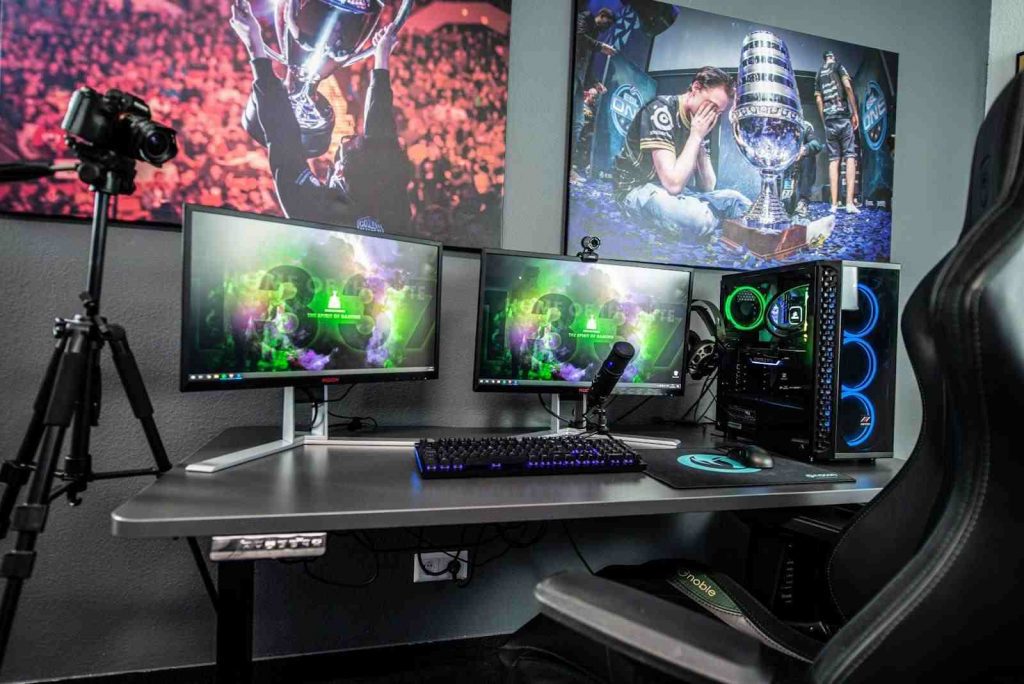 Content is delivered in near real-time and is often unedited, which makes it authentic.
Businesses often use video streaming platforms, like Facebook Live or YouTube Live, to host webinars or presentations.
They promote the digital event to their social media networks, customers, and email lists and hope for a wide and captive audience.
These live, digital events are unique platforms for businesses to engage with their audiences.
Photo and Image Sharing
Humans love visuals!
And indeed, this 2019 study found that visual content on social media receives more engagement than written content.
Then there's the success of visual-centric social media apps like Pinterest, Instagram, Flickr, and Snapchat.
The first type of visual we'll discuss for social media promotion is images.
These need to be eye-catching – or 'scroll-stopping'.
If you're making your own image content, here are a few tips:
Keep it brand-aligned: Use colors, fonts, and imagery your audience has come to expect.
Make it authentic and original: You're not going to fool anyone.
Be Social with the users: Head to the comment section to engage with followers (your potential customers) in real-time.
But you could also be gathering images in the form of user-generated content.
This type of content is authentic and persuasive. Ensure you implement it as follows:
Your brand name or product should be visible in the content.
Ideally, don't include content that shows your product in a negative light.
If you choose to, flip the situation around by showing how you positively responded to the customer.
Video Sharing
And then, of course, there is video content.
The current queen of the social media world and the content driving the explosion of apps like TikTok, Instagram Reels, and YouTube Shorts, among others.
Businesses are extremely creative in the ways they use videos.
Some companies, like action-cam manufacturers GoPro and Insta360, rely largely on the content their users produce with their products for their marketing material.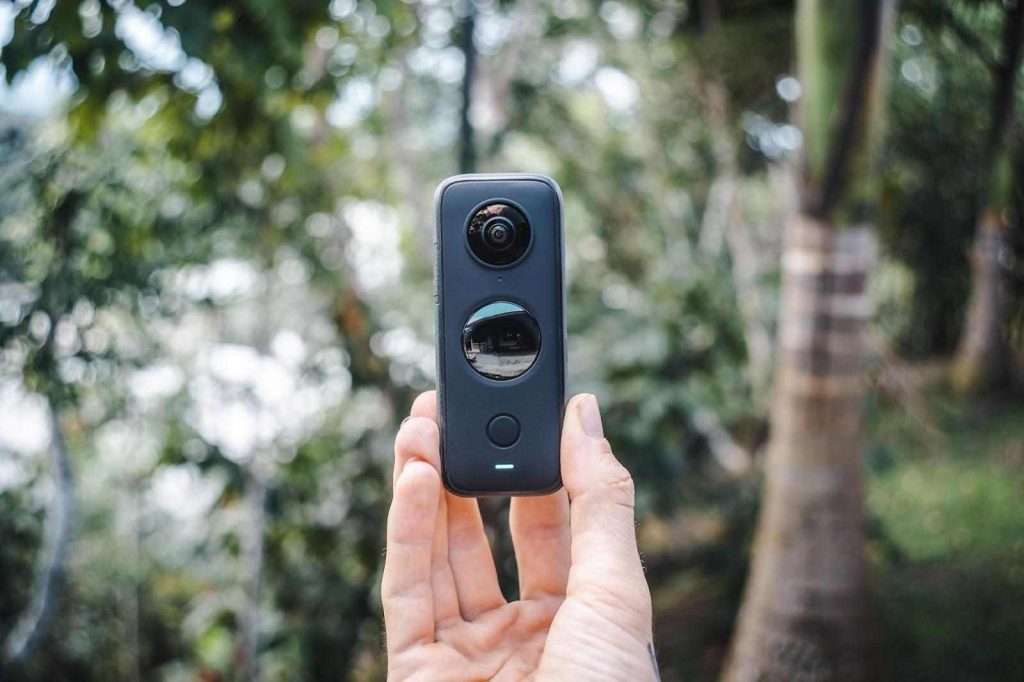 Here are some tips for creating eye-catching content your followers will engage with:
Film or gather content of anything brand-related: behind-the-scenes clips, unboxing videos, reviews, Q-and-As, etc.
Use the in-app editing tools from TikTok, Instagram, and YouTube. Especially if the footage is already on the mobile device, you do all the production in one contained ecosystem.
Jump onto trends. Remember when Will Smith slapped Chris Rock? That topic was on everybody's lips. Related content performed well by association.
Produce educational or how-to videos. Niches like personal finance, cooking, and 'life hacks' continue to be popular because, literally, everyone can benefit from them.
Discussion Forums
Discussion forums are online chats or open discussions where people engage in asynchronous communication about a particular topic.
Typically, one person will start what's known as a thread by posting a comment, question, or experience, and then others will respond and discuss.
You'll need to be tactful in the way you engage here.
Internet users are sensitive and won't like it if your brand enters their forum or chat and starts advertising products ignorantly.
Instead, try to get the community talking. Find out how your brand can fit into the conversation.
See a post complaining about an issue with your product? Reply to it so that other users can benefit from it.
Here are a few other tips:
Be helpful and empathetic, not defensive and spammy.
Show your face regularly by setting aside time to respond to posts daily or weekly.
Drop subtle comments about your brand or product in places where people complain about a competitor.
Play the long game – earn readers' trust by showing that you're on their side.
8 Ways to Promote Your Giveaway on Social Media
Now that we're familiar with the types of social media promotion, let's take a look at some of the best ways to promote your giveaway on social media as it's oftentimes one of the most effective strategy businesses have at their disposal when it comes to social media promotion.
The first places you'll promote a giveaway are social media and email lists.
As a result, the first people to hear about the giveaway will be existing customers and leads.
Giveaways are a great way to encourage loyalty of these customers: your brand can be seen as giving back.
Giveaways, especially when promoted on Twitter, Instagram, and Facebook, are great for sharing information with a wide audience and generating new opportunities.
Next, we'll discuss eight social media promotion ideas.
Consider using hashtags, referrals, and photo sharing.
Encouraging people to engage with your posts and giveaway and stitching together user videos are great ways to take to the playing field.
Consider also using content calendars and SEO, and try to play the long game by building a community.
Let's learn about these in more detail.
1. Hashtags
The hashtag is an identification method used widely on social media.
To use a hashtag, place the hash symbol (or pound if you're American: #) in your post before a term you believe is relevant.
Some examples might be #contest, #giveaway, and #sweepstakes.
Custom Branded Hashtags
Some brands push their hashtags in the form of mottos or slogans, for example, #ImLovinIt.
Hashtags make it easier for people to find the information you're sharing by grouping or categorizing social media content.
You can run a giveaway with our Hashtags App, which helps you capture entries for social media giveaways via unique hashtags that you choose.
2. Referrals
You've heard of a viral video or post.
Well, referrals work because of an effect known as virality.
In virality, if every person you pass or share something with, in turn, passes it to one or more people, the speed at which that thing moves through a group increases exponentially.
And often, all it takes is a good enough seed – the initial post or idea you share.
You can encourage and stimulate virality by rewarding people.
For example, in a giveaway, you could award bonus entries to entrants when they refer a friend.
3. Photo Sharing
Sharing photos is an easy way to spread the word about your brand on social media because you outsource the content generation to your customers!
Once you've set up the giveaway on an app like ViralSweep, take to social media to issue some instructions.
You could have entrants upload photos as a means of entering the giveaway.
You could also require a valid entry photo containing both the customer and your product or logo.
Remember to combine this technique with the hashtags we discussed above.
For example, ensure that when entrants share their photo entry, they include a hashtag or set of hashtags you provide.
4. Video Stitches
This is similar to photo sharing, but in this case, the content type you're gathering is video.
A video stitch is a collection or montage of multiple video-specific user-generated content wrapped up in one video.
You then share that video on your social platforms to bring awareness of how people use your product or what they say about your brand.
Examples of good, high-engagement placements for video stitches are Instagram Reels (which can also post to Facebook), YouTube Shorts, and TikTok.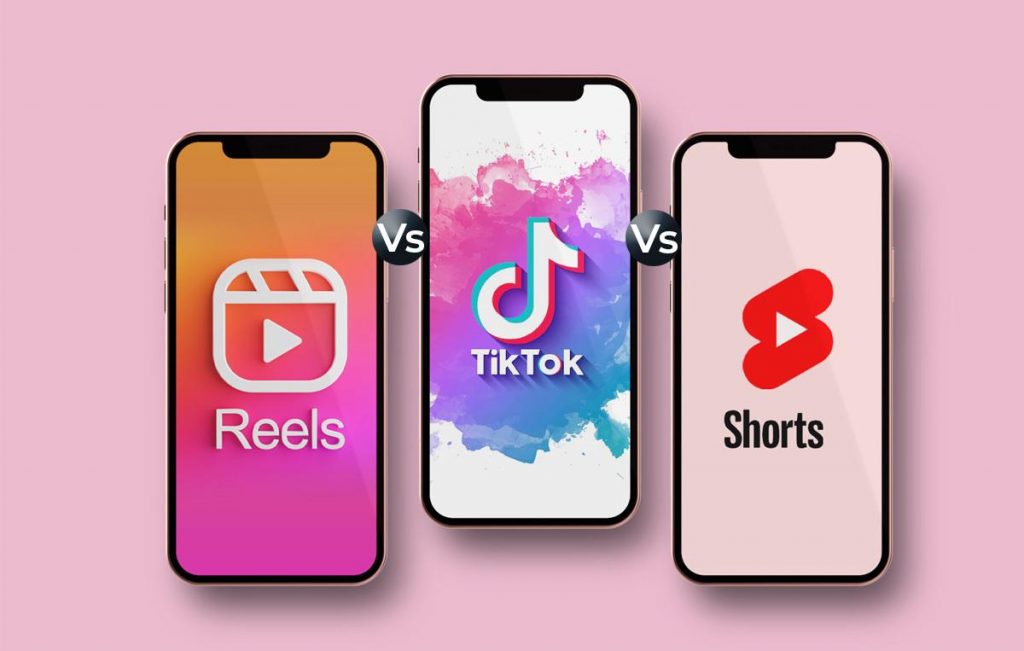 To gather the content, invite entrants to record a video of themselves as part of the giveaway entry procedure.
Or, post on social media and request that people send in or post videos of them engaging with your product or brand to their accounts. Remember to get consent to share the content!
5. Like/Comment/Share/Follow to Win
This is a time-honored, simple, and effective method of raising awareness about your giveaway.
Here, you create a post about the giveaway (or about anything, really) and require that as part of the entry procedure – or to gain additional entries – entrants should engage with the post.
Some platforms, like Meta, have been clamping down on this and no longer allow businesses to elicit engagement using this method, so be sure to research this for the platforms you'll use.
6. Create Content Calendars
Creating calendars can help you plan and schedule social media posts.
Plan out the copy, creative, hashtags, and other messaging you want to include in each post. Ask yourself:
Is it engaging?
Is it eye-catching?
Is it brand-aligned?
And is it quality content?
This will mean you don't have to develop content ideas daily, and it ensures a consistent brand feel of the content you share.
A regular cadence of posts will allow your audience to know when to expect things from you, and you'll likely see engagement improve over time.
7. Search Engine Optimization
If you run giveaways regularly, using SEO, or Search Engine Optimization, can help your giveaway display higher up in the search results.
For example, if you're running a giveaway for your beauty brand and want to target people looking for makeup giveaways, then using keywords like "makeup giveaways" in titles or meta descriptions of posts is effective.
You should also make it a part of your marketing strategy to release content regularly related to your brand, product, or industry that aligns with your audience's search intent.
What's the intent?
It's the purpose or the reason behind someone's Google search.
If someone searches "How to remove mold from a vase," it would be reasonable to assume they intend to learn how to clean.
Posts related to cleaning homeware are relevant, and Google would reward websites with such content.
8. Build a Community
We've mentioned it before, but playing the long game by trying slowly to build a community of loyal customers should be the goal of any business.
A community is a set of like-minded people who, in this case, all believe in the value of your product and brand.
They're the most likely to engage and most likely to refer others by word of mouth.
Here are a few ways to build a strong community on social media:
Reward long-time followers and customers. You could announce that you'll award five discount vouchers to five Instagram followers who have been following you for more than 12 months.

Organize an in-person event. Budget permitting, organize a meetup or happy hour and invite all your followers. Use it to bring more attention to your products, but let the key focus be to let the guests get to know each other and encourage them to improve brand awareness.

This is an ongoing one: engage with people on social media. Get into the comments, leave replies, and watch and like their posts. It shows that you're a) human and b) interested.
Read more: Social Media Event Promotion: 19 Dos and Don'ts Every Marketer Should Know
Conclusion
There are a lot of ways to use social media to promote giveaways.
This area of digital marketing can be a goldmine if you spend a little time learning about the options.
And now, you can add to your arsenal what we discussed here, which includes influencer and social media marketing and the different types of social media promotion.
Then we looked at a list of eight great ways to promote a giveaway on social media, which included the standard stuff like using hashtags and encouraging engagement.
Some less obvious social media hacks included using content calendars, stitching together user videos, pushing for referrals, and emphasizing the importance of a community.
These techniques fall into an area of marketing known as growth hacking. ViralSweep is a suite of digital marketing tools for ambitious businesses looking to hack growth.
From forms to contests to sweepstakes, ViralSweep's got it all.
Learn more about the ViralSweep Network product, which enables you to partner with other brands (or influencers?) to help promote your business.