Twitter is one of the most popular social media platforms, with over 330 million active users worldwide. It's not even 20 years old, yet it has become integral to modern business.
Small businesses can benefit tremendously from having a well-developed presence on Twitter, as it gives them access to a wide and engaged audience that could become loyal customers.
Unlike other visual social networks like Instagram, it allows you to share short-form content quickly and easily and is designed to encourage discussion and virality.
As usual in marketing, we stand on the shoulders of giants – learning from those who have come before us and left great knowledge, documentation, and tricks of the trade behind them.
For small business owners on Twitter, effective marketing strategies consist of specific tactics and techniques that can be learned and repeated to great effect.
This article details your strategies to execute a great Twitter marketing strategy. We'll look at five major themes: building your presence on Twitter, crafting great Tweets, using Twitter for customer service, engaging with your audience, and using Twitter ads.
Building Your Twitter Presence
Your foray into Twitter advertising will be short-lived without a solid presence on the platform.
You must establish yourself as an authoritative figure in your industry by following people, engaging with them, and creating content that resonates with your target audience. 
Remember, a great Twitter marketing campaign relies on other Twitter users trusting the content they see.
Building your Twitter presence involves developing a brand voice, regularly engaging with your audience, using hashtags, and posting valuable content and doing so consistently. Let's take a look.
Define Your Brand Voice and Characteristics
A strong brand voice is important. Give your posts personality and make sure each post reflects the same vibe and values of your company. Your brand voice and associated characteristics include:
Tone: Serious or lighthearted? Professional or casual?
Language: Technical terms, colloquialisms, or slang?
Length: Short and snappy, or longer and more detailed?
Style: Text, visuals, links, or quotes?
Think of your brand as a person. Ensure each aspect of your presence is representative:
Your Twitter profile.
Your Twitter bio.
The header on your profile.
Your Twitter handle.
Engage with Your Audience
Users love to connect with content they find interesting, valuable, or entertaining. They also love to connect with small businesses as they tend to be the most personal/human.
Show your Twitter audience that you care by asking questions, responding to comments and messages, and using calls to action in your posts.
You could, for example, ask your followers a question and then use their answers to come up with content ideas or even create a blog post, likewise, with a Twitter poll.
Share Valuable Content
A core tenet of long-term internet success is creating good Twitter content. You'll need valuable content to drive traffic and engagement consistently over a long period.
Ensure that what you share is interesting, useful, and relevant to your target audience. It can also be helpful to create content that appeals to people in different stages of the buyer's journey.
Use Hashtags
Hashtags are a great way to have your content seen and increase engagement. They can help you reach a wider audience and make it easier for people to find relevant content.
Try using trending hashtags as well as industry-specific hashtags to maximize exposure.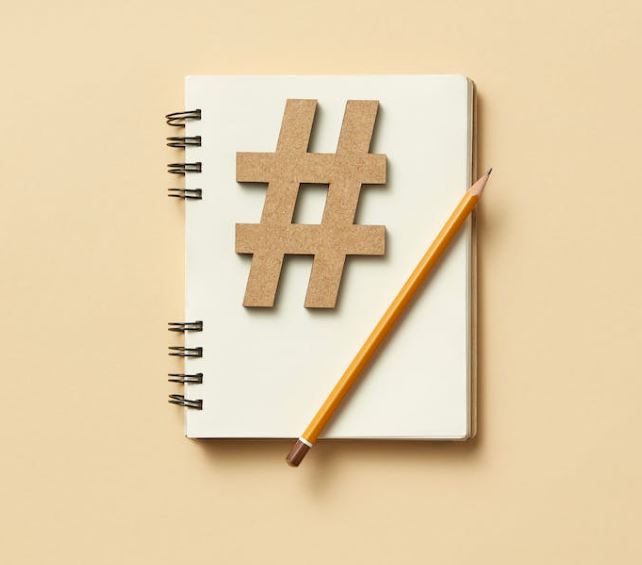 They can be misunderstood and seen as spammy and desperate. Here are a few of hashtags' real benefits and purposes:
Categorizing: Hashtags help categorize content and make it easier for users to find the type of content they want.
Promotion: They can promote events, products, and services, targeting a specific audience or demographic.
Networking: Hashtags can help you connect with other users who share your interests and values.
Post Consistently
Many users view their Twitter feed in chronological order. A Twitter user's feed is essentially 'wiped' daily because of the volume of content used to populate it. Post daily or at least every two days so you don't miss out on engagement.
It also helps to use a social media scheduling tool like Hootsuite or Sprout Social that allows you to schedule Tweets ahead of time and ensure they're posted regularly.
These tools also provide detailed Twitter analytics, which can help you track the progress of your campaigns.
Crafting Engaging Tweets
With your brand voice defined and a strong Twitter presence developing, you can begin crafting your Tweets. Twitter is a platform of brevity, so each Tweet should only include the most important points.
Remember that posting good-quality content is key to your effective Twitter marketing strategy.
A great tweet is short and concise, often uses visuals, includes a call to action, is authentic and aligns with your brand, and may also use existing trends.
Keep it Concise
Twitter recently doubled the character limit of a tweet to 280 characters, but that doesn't mean you should try to cram it full of everything you can think of. Keep your tweets short and sweet.
A tweet should contain one idea which is well-explained and complete. For longer content, a common strategy is to build a tweet thread, where the first tweet is followed by a number of other tweets that build on the same topic.
Use Visuals
Your tweet could contain the best copy in the world, but it'll still look like all the other text-only tweets. Visuals help your Tweets stand out from the hundreds of other posts users are exposed to.
You can include visuals such as photos, videos, GIFs, and infographics in your tweet, which should all help to increase engagement.
For example, if you're talking about the success of a recent campaign, posting a graph or chart helps to demonstrate your point. You could also post product images to give users a better understanding of what it looks like.
Use Calls to Action
Adding calls to action to your tweets helps increase engagement as they invite the viewer to interact.
A call to action could be as simple as asking users to like or retweet your post or asking them to share their own experiences related to the topic.
A great extension of this is asking users to contribute their own content, which you can repurpose as content marketing material. This is known as user-generated content or UGC.
Use actionable language in your tweets, and always link back to a web page on your website for more information. Here are a few good examples of calls to action in tweets:
Join the conversation: Tell us about your experience with…
Share your thoughts in the comments!
Click the link to learn more.
Tag a friend who would love this.
Continue reading.
Be Authentic and On-Brand
Your tweets should be personal and authentic. Let your personality shine, but stay true to your brand's voice.
A consistent writing style that reflects who you are as an organization makes people more likely to interact. Some ideas for including stories in your tweets include:
Customer success stories.
Employee stories.
Case studies.
Industry trends.
Research industry trends related to your business and use them in your tweets whenever appropriate. You could also write in-depth pieces on your website and summarise them in tweet threads.
Keep Up with Trends
In the same way that TikTok users have seen huge success by duetting, remixing, and coming up with dances for trending music, success on Twitter can be found by using trending topics.
Keeping up with the latest trends will enable you to jump into conversations around those topics and showcase your knowledge.
One way to do this is to collaborate with influencers – Twitter users with either a larger or even just a different audience than yours.
Influencers tend to have niche followings, so they're a great marketing tool for reaching relevant but undiscovered people.
Another way to get involved in trending topics is to use hashtags. Head to the search page to see trending hashtags globally and locally.
However, Twitter's algorithm has increasingly been able to recommend trends to people even without hashtags appearing in the tweets. Indeed, many popular tweet threads don't contain hashtags.
A new innovation is Twitter Lists – curated groups of Twitter accounts users can subscribe to. Using trending topics to good effect might mean you get added to a List related to your business' industry or product.
Leveraging Twitter for Customer Service
Virtually every handset in the world has a social media app, and even if it doesn't, it'll have a web browser to access the web version. This makes social media platforms great channels for offering customer service.
Twitter continues to be a valuable customer service channel because it is easy to interact with companies. It's near real-time, which makes it perfect for customer service.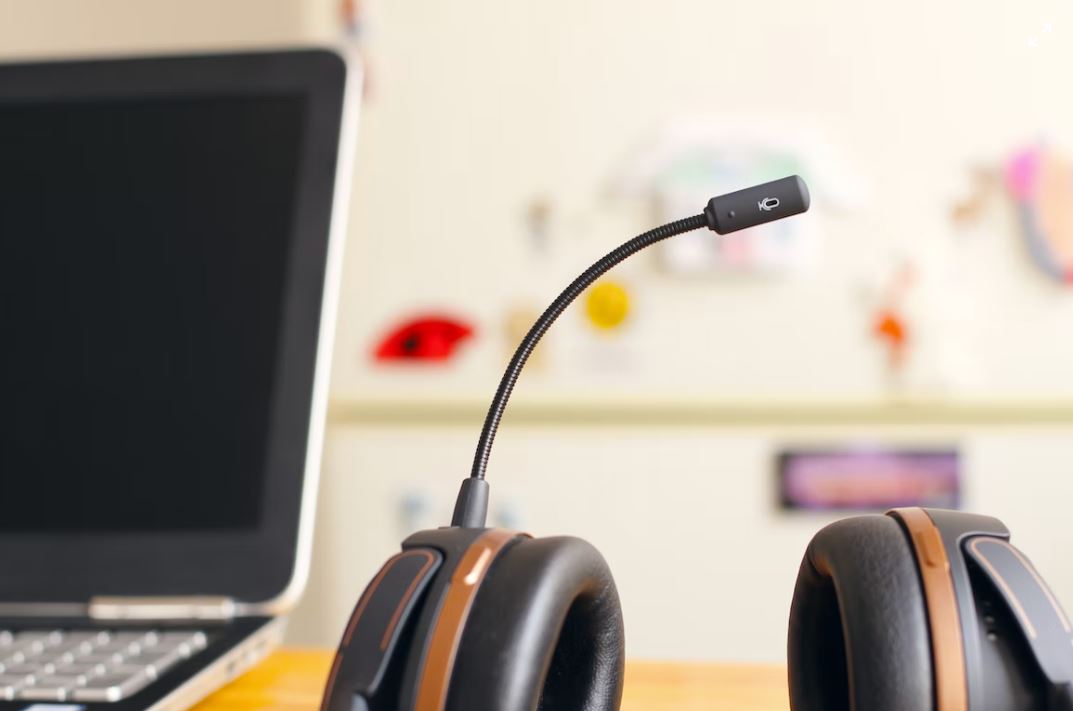 This section will discuss how you can use Twitter as an effective customer service and customer support channel for your business.
Create a Dedicated Twitter Account
To get started using Twitter as a customer support channel, create an account dedicated to that purpose. A support-centric channel creates an environment where customers feel heard and understood.
If your company name is Balooza, consider a Twitter handle like @balooza_support.
A central support account enables all customer service agents to stay on top of comments, follow threads, and assign tasks as needed without getting lost in the noise of multiple accounts.
Use keywords in the Twitter bio of the account like "customer service" or "customer support" to make it easily identifiable. Link your Twitter profile to your accounts on other social platforms and customer service channels (like the website contact page).
Respond Quickly
Customers don't want to wait days or weeks (or even hours, in some cases) for a response – they expect prompt answers for something bugging them in real-time.
Set up automated notifications to alert you whenever someone tweets or direct messages your customer service account.
Ensure that customer service agents have access to relevant information – such as product details, FAQs, and past customer interactions. 
Creating a content strategy with a content calendar of scheduled tweets can also help to stay ahead of customer inquiries.
Create a series or theme of posts that all relate to frequently asked questions (FAQs) to try and address concerns before people have them. Include relevant hashtags and content related to your business.
This content helps new followers and potential customers build confidence in your brand before they 'meet' you.
Try to respond courteously and professionally. A simple gesture like thanking them for their inquiry can go a long way. 
Use a Consistent Tone
This goes back to the brand voice idea we expressed above. On Twitter, customers expect a professional dialogue during customer service. Use a friendly and conversational tone without being too casual or formal.
Your company's social media policy (or brand guidelines) should inform how employees interact with customers on Twitter. They should include instructions for responding to complaints or criticism.
Crucially – be sure to use proper grammar and spelling in your tweets. For many people, mistakes go unnoticed, but for those who notice, they can be a real thorn in your brand awareness efforts.
Provide Helpful Solutions
Your customer support account is there for a reason: to provide help. Aim to be useful and informative in your responses.
Where possible, offer customers detailed instructions on fixing any technical issues or contact information for specialist support teams who can help them.
For sufficiently complex technical issues, consider offering a video call option where an agent can walk the customer through the steps.
Provide links to relevant articles or blog posts. For example, if a customer is having trouble with a product, provide them with an FAQ page that they can reference or link them to a blog post that explains how to use the product.
Monitor Brand Mentions
In many cases, brand mentions will be innocuous – people trying to get attention, scammers trying to gain traction, etc.
But in a minority of cases, mentions will be from people who are legitimately concerned (or impressed). 
Monitoring mentions means tracking tweets containing references to your business or products.
Add mentions to a list or use a social media management tool to create a to-do list for addressing the mentions individually.
Social media management tools also help you track conversations and identify potential issues before they grow.
Some popular social media management tools include Hootsuite, Sprout Social, and Buffer. They help you keep track of brand mentions, hashtags, and keywords so you can respond quickly.
Use Feedback to Improve
Asking customers for their input and opinions on how you can better serve them is a great way to show that you value their opinion. It's two birds with one stone – you get valuable feedback, and the customer feels valued.
Run surveys or Twitter polls to get quick feedback from customers about your offering. Feedback helps you identify areas for improvement or what features customers would like added.
Engaging with Your Audience
Engaging with your audience is essential to any successful Twitter marketing strategy. It helps to build brand awareness, create a strong brand voice and attract potential customers.
Twitter enables large and small businesses to reach their followers directly and in near real-time. You can also reach new followers through direct messages or by participating in conversations.
Two-way communication is important because it allows you to address customer service issues, build relationships and strengthen your brand.
Reply to tweets or messages that mention your products or services. Participate in conversations relevant to your industry. And thank customers for their feedback.
In this section, we'll look at the best ways of engaging with your audience. Those include responding to mentions and messages, participating in Twitter Chats and Spaces, sharing others' content – including user-generated content, and using polls and surveys.
Respond to Mentions and Messages
It doesn't do much good for your brand's reputation when people's tags and messages are ignored. Respond to their queries and comments in a timely manner.
Keep track of mentions using social media management tools or search for keywords and hashtags related to your products and services.
Consider setting up automated messages that welcome new followers, thank them for engaging with your post, or direct them to other relevant content on your website.
Participate in Twitter Chats and Spaces
Twitter Chats are conversations at a predetermined time around certain topics. These are open discussions where people share their views and experiences on the topic of discussion.
Participating in Twitter Chats allows you to establish yourself as an expert in your field while connecting with like-minded individuals who could become potential customers.
Twitter Spaces is a relatively new feature that allows you to host public audio conversations – sort of like a live podcast. Spaces can be used for webinars, Q&A sessions, or casual conversations.
Any Twitter user can tune in and listen, but only accounts the host enables can participate in the conversation.
This can be great for hosting conversations about relevant content that show thought leadership in your industry and build relationships with potential customers.
Retweet and Share Content
Retweeting or sharing content from other accounts shows appreciation for the community. It also helps you stay up-to-date with industry trends and provides valuable content for your followers.
You can also share user-generated content (UGC). The dopamine hit the user gets when you share their content will positively affect your brand perception.
Imagine the delight of your profile picture being shown to thousands of people! If people make videos, convert them to GIFs and post them to your followers.
Use Polls and Surveys
These are great for getting feedback. People love to give their opinion – polls and surveys make it easy for them to do so – and it's super valuable for you to know if you're actually sharing the right type of content.
You could also incentivize survey submissions by offering a spot prize and selecting the winner using a random name picker.
Using Twitter Ads to Boost Your Marketing Efforts
No review on social media marketing is complete without discussing the benefits of paid media. Twitter's version of this, Twitter Ads, is a powerful tool to help you reach a wider audience.
Target specific audiences based on geography, interests, and behaviors. Use advanced targeting options such as followers of certain accounts or users who have visited a certain page of your website.
Twitter Ads allows you to pay to promote your tweets and profiles to a targeted audience who might not have ordinarily seen them.
In this section, we'll discuss tips and best practices you should adhere to when using Twitter Ads.
Set Clear Goals and Establish KPIs
What do you want to achieve with your Twitter Ads campaigns?
Are you looking to increase followers? Drive traffic? Increase engagement? Set goals or KPIs for each campaign to progress against these goals. 
A KPI is a set value of some metric, like the number of clicks, that indicates when you've achieved something. Some examples of good KPIs include the following. A higher value is better for each:
Click-through rate (CTR).
Cost per engagement.
Impressions.
Conversion rate.
Define Target Audience
Before you launch your campaigns, you must identify your target audience. Try creating personas of the types of users that would engage with your product or service.
This will help you create more targeted campaigns. 
You can use Twitter's advanced targeting options to reach different demographic groups based on their interests, behaviors, and location.
You must show the appropriate audience the relevant content to drive traffic to your desired destination.
Choose the Right Ad Format
Twitter has different ad formats, referring to the ad's content and the context in which it is displayed. Some examples of Twitter's ad formats include:
Promoted Tweets: These appear at the top of a user's timeline when they search for related terms or follow accounts related to your business.
Promoted Accounts: These are displayed on the sidebar in people's timelines and can help you grow your followers.
Video, image, and text ads: These appear in people's timelines based on their interests.
Here's an informative page on the specs of Twitter's various ad offerings.
Monitor and Adjust Your Campaigns
Once your campaigns are up and running, you'll want to track their performance in real-time. This is where you'll use the metrics and KPIs you set earlier.
If something isn't working, tweak it! You can adjust each campaign's budget or targeting options for better results. Not getting the engagement rate you hoped for? Change a word or phrase in the copy, wait a week or so, and then recheck the results.
Use ViralSweep to Manage a Successful Twitter Campaign
Wow! That was thorough, so let's recap:
In Building Your Twitter Presence, we discussed the importance of brand voice, quality content, and posting frequency.
In Crafting Engaging Tweets, we learned how you should keep them concise, be authentic, and use calls to action where possible.
In Leveraging Twitter for Customer Service, we discussed using Twitter to provide quick, responsive customer support.
In Engaging with Your Audience, we discussed how you should participate in and respond to mentions of your brand on Twitter.
In Understanding Twitter Ads, we covered how to set clear goals and KPIs, define your target audience, choose the right ad format, and optimize your campaigns.
To maximize the success of your Twitter marketing strategy, consider using ViralSweep's powerful tools for managing Twitter contests.
With ViralSweep's suite of features specifically designed for online promotions on Twitter – such as hashtag entry-tracking and auto-generated tweet copy – it's easy to create high-impact campaigns to increase brand awareness among potential customers.
ViralSweep also makes it super easy to run giveaways with their giveaway tool. For more info on how to get started with ViralSweep, continue reading here.