Top WordPress Contest Plugins to Use in 2023
Online sweepstakes and giveaways are one of the most cost-effective digital marketing strategies, making them a smart choice for influencers and brands alike.
If you're thinking of ways to boost your audience reach, the right WordPress contest plugin can be the key to your success.
Why Should I Run a Contest?
Running online marketing campaigns — including sweepstakes, giveaways, and contests — can benefit any small business or large corporation.
Below are reasons you should add them to your marketing calendar.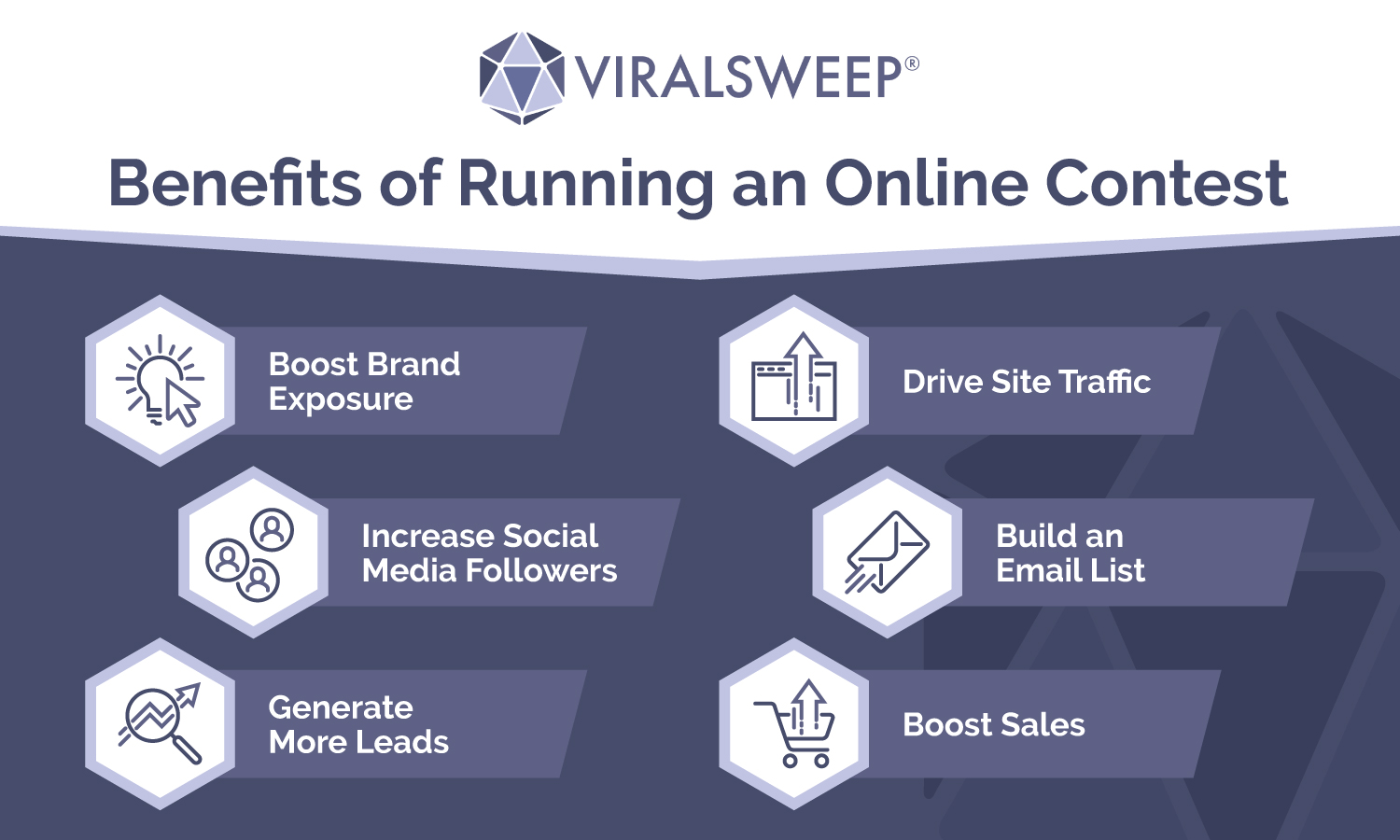 Boost Brand Exposure
With the right prize, giveaways naturally create a positive buzz.
They introduce your brand to a new market or to past clients who haven't heard from you in a while.
Even if consumers are not interested in your prize, they might check out your other products or services.
Drive Website Traffic
Your website is a one-stop shop that generates revenue for your brand while promoting your offerings, making it one of the most powerful business assets you can own.
You can send contest participants to your site to enter your giveaway.
This increases the likelihood of visitors reading your story, browsing user-generated content, and eventually placing an order.
Increase Your Social Media Followers
Every day, the average internet user spends 2 hours and 27 minutes across various social media platforms like Facebook, Instagram, and Twitter.
Building your online community lets you establish powerful connections with your potential clients without spending massive portions of your budget on digital ads.
Viral giveaways can help you grow a high-quality following within weeks.
Build an Email List
Emails boast an impressive open rate of 18% worldwide — a massive leap from the average clickthrough rate of 0.35% for display ads.
This is why it's one of the best techniques for capturing, engaging, and nurturing leads.
However, remember to run a permission-based strategy.
Give people the option to receive messages from you and to unsubscribe anytime, or your emails will just end up in their spam box.
Enhance Content Marketing Efforts
Developing engaging materials usually takes a lot of time and money, but a giveaway can help you gather content for your digital marketing platforms.
If you ask contestants to submit user-generated content and require that they consent to its use as marketing capital, you can fill out your calendar with minimal effort.
Just remember to follow compliance guidelines when sharing content from contest entrants.
Collect Valuable Data
Data collection is a must for marketers; it helps you gain insight into customer preferences, letting you create content and promotions that resonate with them.
People can be wary of giving away their information, but they often let their guard down if they like the prize enough.
Create a standard entry form that collects essential details. However, don't ask too many questions, or entrants might abandon your contest.
Then you can remarket to the contest entrants after the promotion wraps up and generate a massive ROI.
Boost Sales
If you attract enough content participants and encourage social shares, you increase the odds of selling during your contest period.
Try highlighting your prize with posts and stories to make the most out of the traction from your giveaway and sending people to your website.
Generate Leads
Not all people who join your contest will become instant customers.
However, after collecting customer information, you can develop programs to turn quality leads into clients and even life-long supporters.
With a contest WordPress plugin, you can take advantage of the data you have for your next marketing strategy.
Encourage Loyalty
According to the Marketing Pareto Principle, or 80-20 Rule, 80% of a brand's revenue comes from only 20% of its clientele.
For this reason, you should do everything you can to nurture loyal customers.
These individuals can act as ambassadors, advertising your products and services for free.
Why Integrate WordPress With ViralSweep?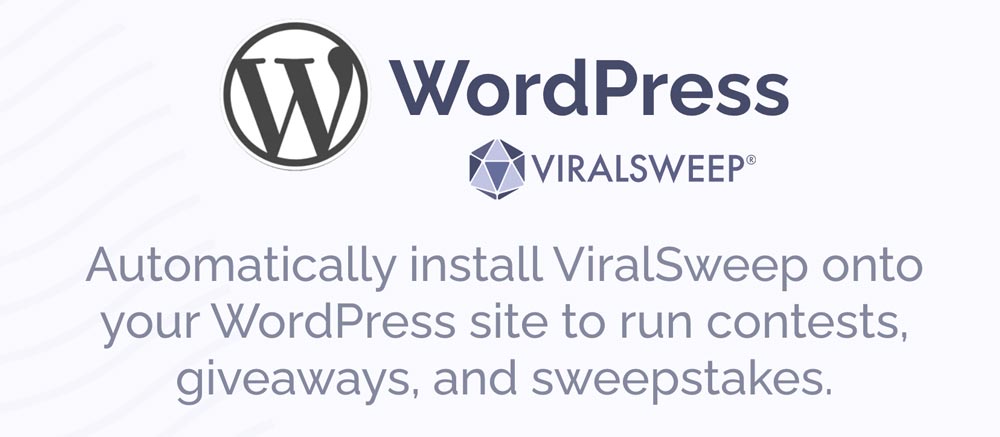 An online contest is an entertaining way to capture your audience's attention, but it's no walk in the park.
Similar marketing strategies have proven effective in the U.S. market for decades now. You might remember some old-school contests, like the Coca-Cola MagiCan sweepstakes.
If they're so successful, why aren't more brands launching them?
Here's why…
It takes time to plan, promote, and track viral giveaways.
You need the right prize, registration system, and targeting strategy to succeed.
Plus, you must create and optimize giveaway landing pages to make the most of them.
Fortunately, there are various contest plugin WordPress solutions like ViralSweep to simplify this process for marketers.
Below are some reasons to integrate your WordPress site with ViralSweep:
Grow Your Email and SMS Lists
An exciting prize can persuade participants to share their email or phone number with you.
However, one of the biggest challenges during this part of the process is collecting the data and integrating it with marketing campaigns.
With ViralSweep, you can automatically import the information you gather and store it for future use.
Build custom forms to collect data from your entrants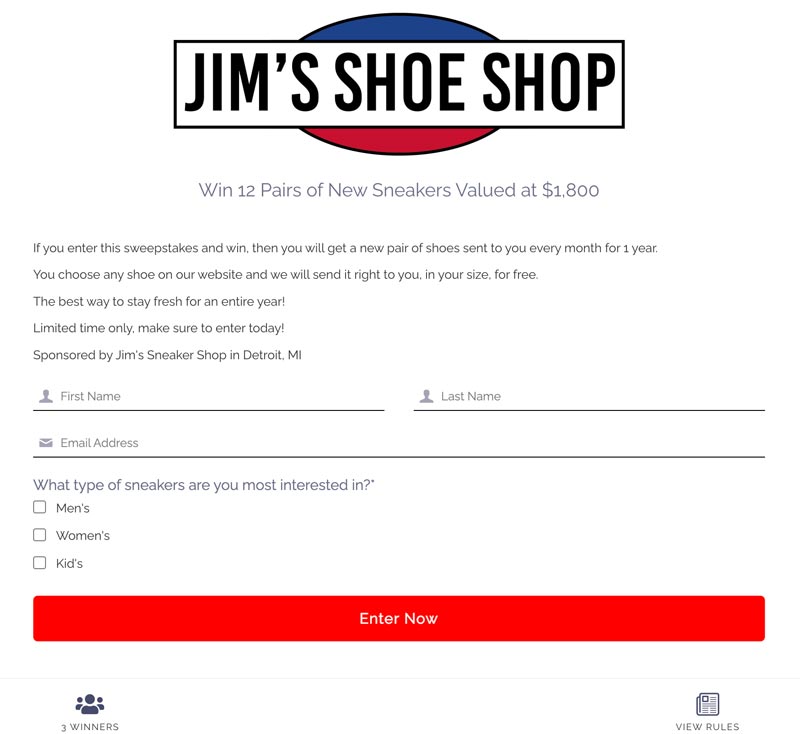 There's no one-size-fits-all solution for giveaway templates.
Instead, with this WordPress contest plugin, you can create a custom form that addresses your specific needs. For instance, you can ask participants for their names, email addresses, and mobile numbers.
You can also add more personal questions, like their birthdate or home address.
Don't make your form too long, or you risk losing contest entrants.
Check out our example contest forms that can embed directly into your WordPress site.
Embed contest functions on your site
Just like search engine optimization (SEO) efforts, your giveaway setup should be as user-friendly as possible.
ViralSweep provides a unique feature for clients: a snippet of code that lets you publish campaign announcements on your site.
Enable Social Sharing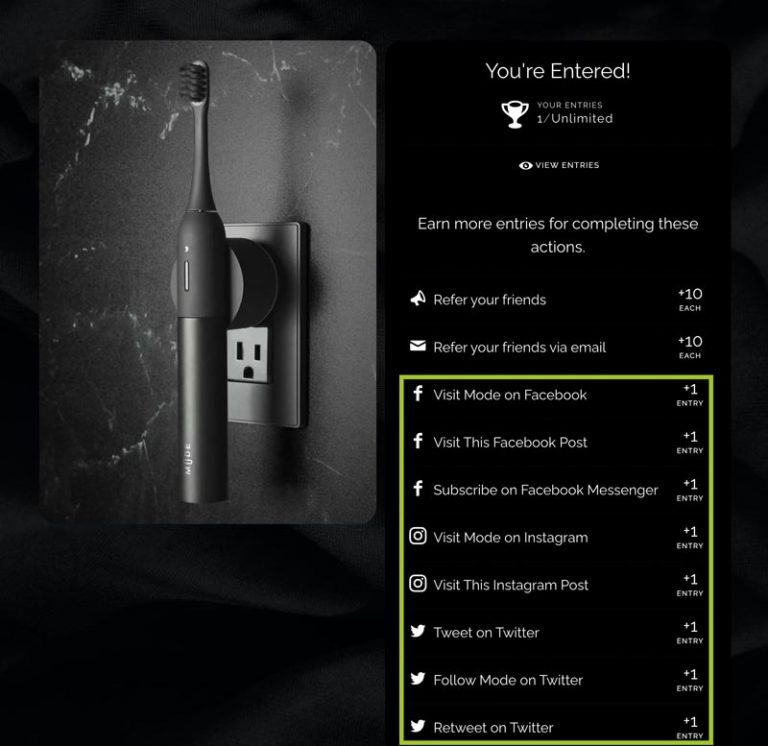 If you want to encourage participants to share your giveaways across social media platforms, give them more chances of winning for their efforts.
For example, you can grant entrants additional entries for sharing announcements on their personal Facebook, Instagram, or Twitter pages.
Make it easy for them to perform such tasks to boost your chances of going viral.
Fraud and Spam Prevention
ViralSweep helps you collect user entry information quickly and securely and includes a fraud detection system to ensure only valid entries in a draw.
It works by making sure one person cannot sign up multiple times per IP address, and you can even make sure users input a unique confirmation code from their email to make sure entries are legitimate and not spam.
Create unlimited promotions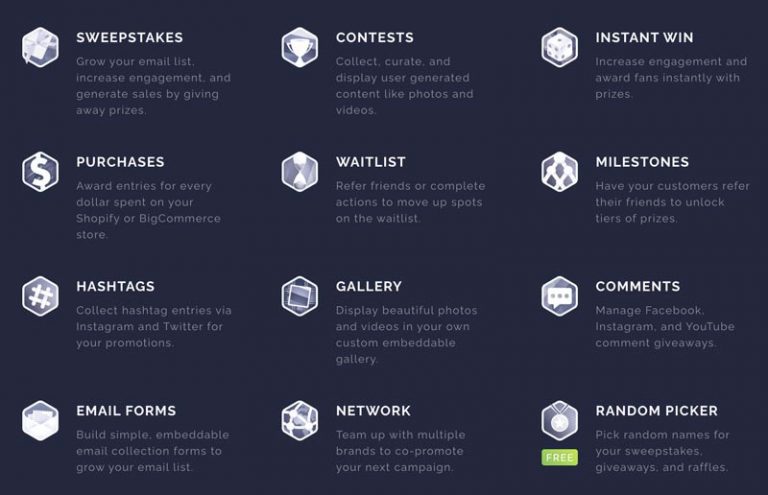 ViralSweep is a standout WordPress contest plugin because you can run as many giveaways as you need for your marketing calendar.
There's no extra charge for additional contests, giveaways, or sweepstakes, but be careful not to bombard your clients with too many simultaneous promotions.
Capture unlimited leads
Another exceptional feature of our WordPress contest plugin is that you can gather as many prospects as possible, along with valuable information from them.
With this contest WordPress plugin, you can easily manage all of the lead data you collect.
We integrate with all of your favorite marketing tools.
Launch a New Product
Giveaways are an exciting way to introduce new products and services to the market.
Instead of spending all your budget on ads, you can add a giveaway to the mix to generate excitement around the release.
The ViralSweep WordPress contest entry plugin is one of the simplest, most cost-effective ways to set up fun, engaging, and ethical giveaways for your brand.
3 Best WordPress Contest and Giveaway Plugins
Now that you know how valuable WordPress contest plugins are for your giveaways, it's time to choose the perfect one for you.
Below are the top 3 best WordPress giveaway plugins for your marketing efforts:
ViralSweep
First on this list of the best WordPress contest plugins is ViralSweep.
This software trumps the competition because it's easy to use for marketers and contestants alike.
You can automate the whole process, from creating registration templates and identifying the ideal number of winners to integrating the data you collect with your other marketing efforts.
It's the most cost-effective option for developing full-service, compliant promotions.
The best part is that you can run a campaign in minutes.
Try the free version for up to seven days to discover the ViralSweep difference.
RafflePress
Users often recommend RafflePress because of its mobile-friendly interface.
Whether you're using a desktop computer, laptop, tablet, or mobile phone to access your WordPress site, you will have a unified experience across all devices.
This feature makes it easy for marketing teams to polish entry methods, post simultaneous announcements, and count votes in real-time.
This is a contest plugin WordPress users tend to recommend because of its fraud protection. The system eliminates fraud entries to keep contests, sweepstakes, and lotteries fair and compliant.
Photo Contest WordPress Plugin
Running a photo contest is a great way to keep audiences engaged while gathering user-generated content. As the name suggests, the Photo Contest WordPress Plugin is the ideal tool for such promotions.
It's a premium plugin selling for $39 for a regular license, but the benefits are worth it, including
● Complete voter control: You can create unique terms and conditions to encourage participants to submit the best photos. You can control every aspect of the competition, from image size and the submission process to voting rules.
● Responsive design: This contest WordPress plugin offers a mobile-friendly experience for brands and consumers alike.
● Security: With the Photo Contest WordPress Plugin, you get nine layers of fraud protection to protect your promotion from bots and hackers.
Is Setting up ViralSweep on WordPress Easy?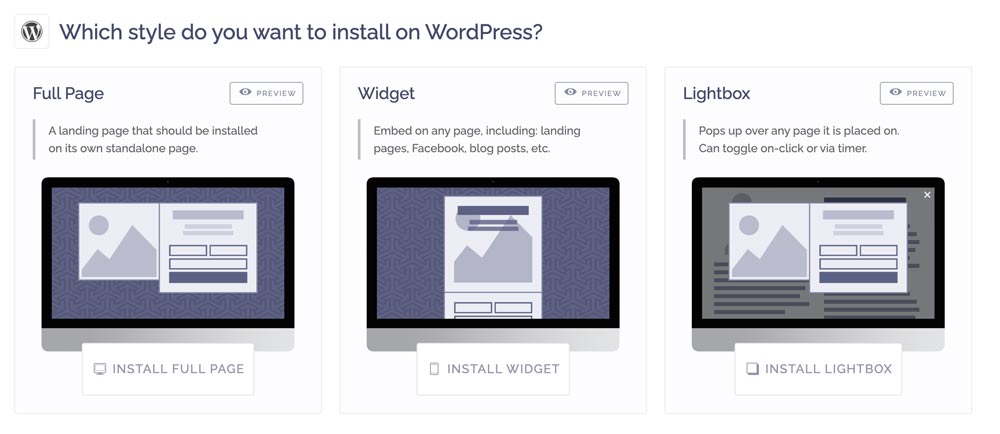 Yes, ViralSweep is very easy to set up on WordPress.
It only takes a few simple steps to run it on your site.
For example, for a full-page format, here's what you should do:
Go to the ViralSweep dashboard and click "Get Code". This will give you a copy of your sweepstakes code.
Paste this code onto any WordPress blog or page on your site and then Save that page.
Voila! Your sweepstakes should now appear on your preferred landing page.
For more information, check out this step-by-step guide.
Supercharge your WordPress Contest Today
So are you ready to grow your SMS and email lists, engage clients, and boost your sales?
Creating giveaways with ViralSweep is one of the most cost-effective ways to achieve these goals. You can't go wrong with its premade templates, automated data collection, and compliance guarantee.
Create a free account now to claim your 7-day trial.