Online photo contests and giveaways are one of the most cost-effective digital marketing strategies, making them a smart choice for influencers and brands alike.
If you're thinking of ways to boost your audience reach, the right WordPress photo contest plugin can be the key to your success.
ViralSweep Photo Contests
First on this list of the best WordPress photo contest plugins is ViralSweep.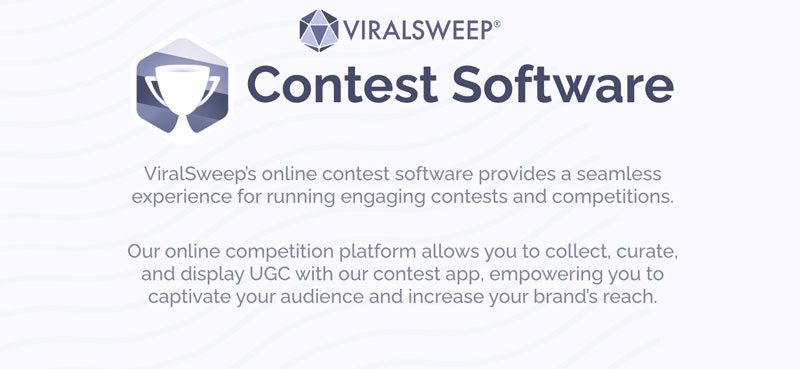 This software beats the competition because it's easy to use for marketers and contestants alike.
You can automate the whole process, from creating registration templates and identifying the ideal number of winners to integrating the data you collect with your other marketing efforts.
It's the most cost-effective option for developing full-service, compliant photo contests that your audience will want to participate in.
ViralSweep makes it very easy for participants to enter their photos via hashtags, and even displays all of the entries in a beautiful gallery as well as allows voting with fraud/spam detection.
View all of the photo contest examples here.
The best part is that you can create a campaign in minutes, and there's always a support team to help!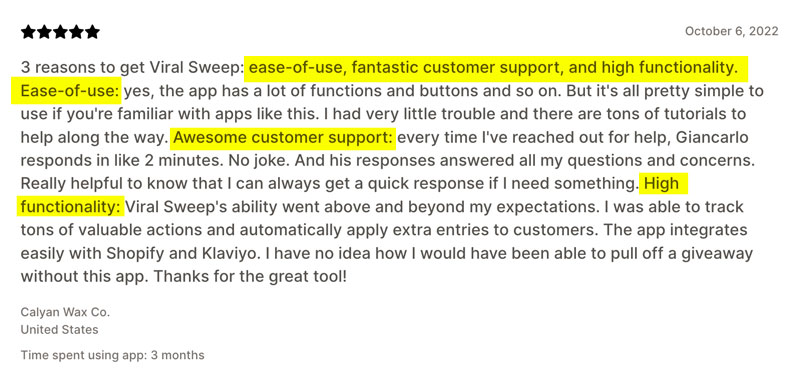 Try ViralSweep out for free, for 7-days, to see how it works and if it's the right photo contest plugin for your needs.
RafflePress
Users often recommend RafflePress because of its mobile-friendly interface.
Whether you're using a desktop computer, laptop, tablet, or mobile phone to access your WordPress site, you will have a unified experience across all devices.

This feature makes it easy for marketing teams to polish entry methods, post simultaneous announcements, and count votes in real-time.
This is a contest plugin WordPress users tend to recommend because of its fraud protection. The system eliminates fraud entries to keep contests, sweepstakes, and lotteries fair and compliant.
Generic Photo Plugin
Running a photo contest is a great way to keep audiences engaged while gathering user-generated content. As the name suggests, the Photo Contest WordPress Plugin is the ideal tool for such promotions.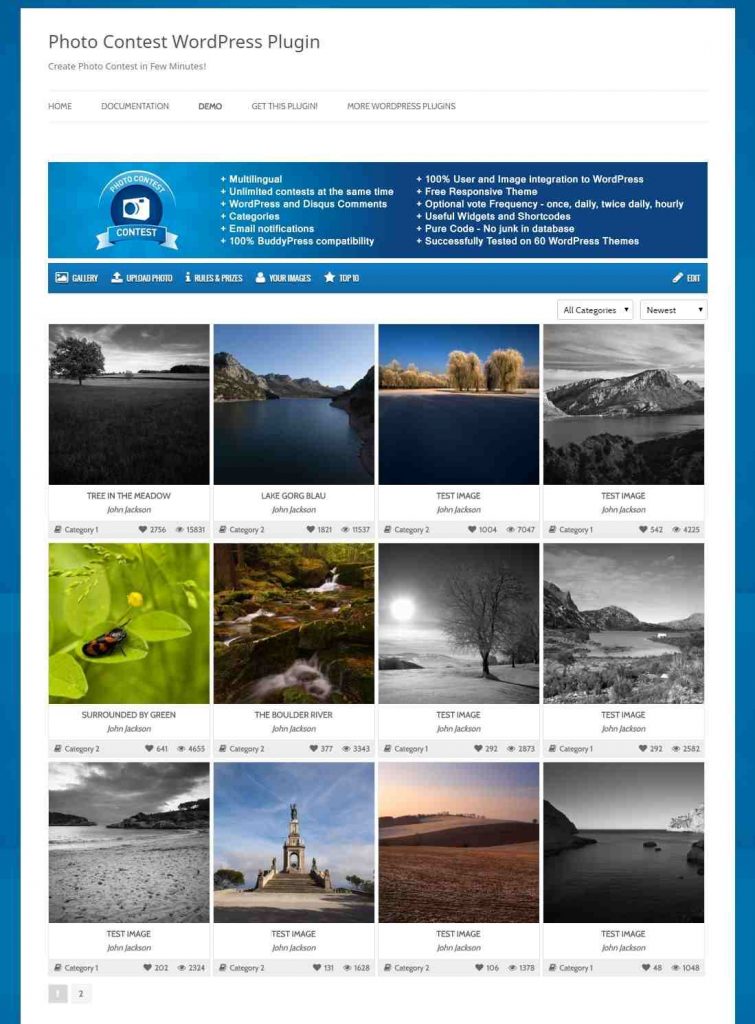 It's a premium plugin selling for $39 for a regular license, but the benefits are worth it, including
● Complete voter control: You can create unique terms and conditions to encourage participants to submit the best photos. You can control every aspect of the competition, from image size and the submission process to voting rules.
● Responsive design: This contest WordPress plugin offers a mobile-friendly experience for brands and consumers alike.
● Security: With the Photo Contest WordPress Plugin, you get nine layers of fraud protection to protect your promotion from bots and hackers.
NextGEN Photo Gallery Contest
This WordPress plugin is an extension of the popular NextGEN Gallery plugin, which is known for its powerful image management capabilities.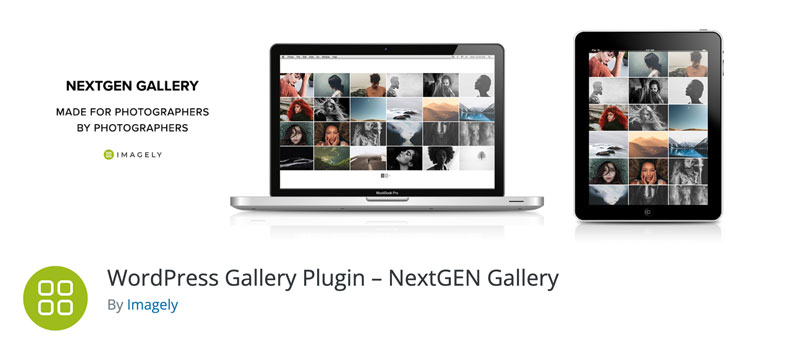 The contest extension allows you to create photo contests where users can upload their photos directly to your gallery. Other visitors can then vote on their favorite images.
The plugin offers a range of customization options, allowing you to control how your contest looks and operates. It also includes social sharing features, making it easy for participants to share their entries and encourage their friends to vote.
Contest Gallery
Contest Gallery is a WordPress plugin designed to create and manage photo contests with ease.
It offers features such as user registration, photo upload, and voting capabilities. The plugin is responsive, ensuring that your contest looks good on all devices. It also offers a range of customization options, allowing you to control the appearance and functionality of your contest.
One of the standout features of Contest Gallery is its anti-cheat system, which helps to ensure that voting is fair and accurate. It's a versatile tool for engaging your audience and promoting user-generated content.
WP Foto Vote
WP Foto Vote is a premium WordPress plugin designed for creating photo contests. It allows users to upload their photos and vote for their favorites.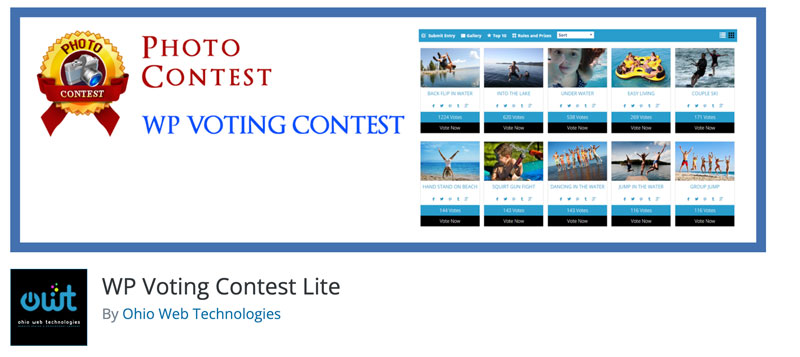 The plugin includes features like social sharing, which makes it easy for participants to share their entries and encourage their friends to vote.
It also includes anti-cheat measures to ensure fair voting. The plugin is fully customizable, allowing you to control the look and feel of your contest. It's a powerful tool for engaging your audience, promoting user-generated content, and increasing social sharing.
WP-Polls
While not specifically a photo contest plugin, WP-Polls is a versatile tool that can be adapted for this purpose.
You can create a poll where each option is a photo, and users can vote for their favorite. The plugin is highly customizable, allowing you to control the appearance and functionality of your poll.
It also includes features like logging and IP blocking to prevent vote manipulation. While it may require a bit more setup than a dedicated photo contest plugin, WP-Polls offers a high level of control and flexibility.
YOP Poll
YOP Poll is another versatile polling plugin that can be used for photo contests. It allows you to create polls with images and offers features like scheduling, logging, and customizable templates.
The plugin is easy to use and offers a high level of customization, allowing you to control the look and feel of your contest. It also includes anti-cheat measures to ensure fair voting. While it's not specifically designed for photo contests, YOP Poll offers a flexible and powerful solution for this purpose.
Hopefully, this post helps you see what your options are for WordPress photo contest plugins.
We highly recommend trying out ViralSweep for your next photo contest.
Why Integrate WordPress With ViralSweep?
An online contest is an entertaining way to capture your audience's attention, but it's no walk in the park.
Similar marketing strategies have proven effective in the U.S. market for decades now. You might remember some old-school contests, like the Coca-Cola MagiCan sweepstakes.
If they're so successful, why aren't more brands launching them?
Here's why…
It takes time to plan, promote, and track viral giveaways.
You need the right prize, registration system, and targeting strategy to succeed.
Plus, you must create and optimize giveaway landing pages to make the most of them.
Fortunately, there are various contest plugin WordPress solutions like ViralSweep to simplify this process for marketers.
Below are some reasons to integrate your WordPress site with ViralSweep:
Grow Your Email and SMS Lists
An exciting prize can persuade participants to share their email or phone number with you.
However, one of the biggest challenges during this part of the process is collecting the data and integrating it with marketing campaigns.
With ViralSweep, you can automatically import the information you gather and store it for future use.
Build custom forms to collect data from your entrants
There's no one-size-fits-all solution for giveaway templates.
Instead, with this WordPress contest plugin, you can create a custom form that addresses your specific needs. For instance, you can ask participants for their names, email addresses, and mobile numbers.
You can also add more personal questions, like their birthdate or home address.
Don't make your form too long, or you risk losing contest entrants.
Check out our example contest forms that can embed directly into your WordPress site.
Embed contest functions on your site
Just like search engine optimization (SEO) efforts, your giveaway setup should be as user-friendly as possible.
ViralSweep provides a unique feature for clients: a snippet of code that lets you publish campaign announcements on your site.
Enable Social Sharing
If you want to encourage participants to share your giveaways across social media platforms, give them more chances of winning for their efforts.
For example, you can grant entrants additional entries for sharing announcements on their personal Facebook, Instagram, or Twitter pages.
Make it easy for them to perform such tasks to boost your chances of going viral.
Fraud and Spam Prevention
ViralSweep helps you collect user entry information quickly and securely and includes a fraud detection system to ensure only valid entries in a draw.
It works by making sure one person cannot sign up multiple times per IP address, and you can even make sure users input a unique confirmation code from their email to make sure entries are legitimate and not spam.
Create unlimited promotions
ViralSweep is a standout WordPress contest plugin because you can run as many giveaways as you need for your marketing calendar.
There's no extra charge for additional contests, giveaways, or sweepstakes, but be careful not to bombard your clients with too many simultaneous promotions.
Capture unlimited leads
Another exceptional feature of our WordPress contest plugin is that you can gather as many prospects as possible, along with valuable information from them.
With this contest WordPress plugin, you can easily manage all of the lead data you collect.
We integrate with all of your favorite marketing tools.
Launch a New Product
Giveaways are an exciting way to introduce new products and services to the market.
Instead of spending all your budget on ads, you can add a giveaway to the mix to generate excitement around the release.
The ViralSweep WordPress contest entry plugin is one of the simplest, most cost-effective ways to set up fun, engaging, and ethical giveaways for your brand.