Part 1: Pricing Formats
We asked 50+ influencers: "How do you decide how much to charge a brand?" The responses varied greatly, much to our surprise.
This is the first of a five part series discussing what goes into the pricing structures of influencers we've featured on Voices by ViralSweep. It was meant to be just one post—50 interviews is a lot of content to cover.
Let's dig in to Part 1.
Pricing Formats
Why does pricing matter? It sets the tone for how you scale your business, grow your audience, and create your product or content.
Most new up-and-coming influencers don't think about different ways to charge as much as they think about how much to charge. Fortunately, influencers who stick with it long enough tend to naturally uncover the most suitable pricing format for their niche.
The right pricing scheme is often what helps them transition from part-time to full-time influencer. Knowing what options exist will help you find the right fit. Or, to bend the rules when you know you can.
In our interviews, influencers provided a wide range of methods they use to determine their rates. Here they are from the most frequently mentioned to the least:

1. Fixed Rate, or Price Per Content
Most commonly, influencers have a standard rate per sponsor or per post. These prices normally derive from a combination of audience size, content engagement rate, and the average time it takes to create content.
Pretty Opinionated
I have a standard sponsored post rate that I've come up with based on my audience, reach, and the amount of work that I put into a post, but there are times I'll lower it for certain brands.
Other times, fixed rates are used to simplify the business side of their operation.
A fixed-rate means one less thing to think about on a day-to-day basis—great for influencers with many sponsors or complex content to create.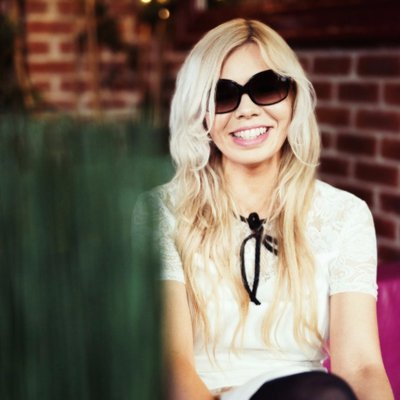 Global Grasshopper
We have a standard rate which we assess every year depending on whether we now have much more traffic or followers.
Fixed rates send a signal to brands. The influencer wants to protect their time, integrity, and their audience. It says to a brand, "I know my value." This approach is common in luxury or highly competitive markets.
Some influencers do offer discounts from their fixed rate but charge full price for brands from competitive industries. This helps to avoid an over-saturation of content about products that are too similar.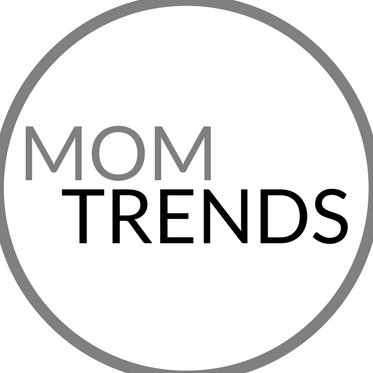 Mom Trends
We have set rates. $2500 for a feature on Momtrends + socials. We will discount the rate if I think it's a great fit and I really want to work with the brand. We don't discount on cleaning products and financial services. These are high competition areas.
Offering packages allows an influencer to leverage price anchoring.
Having an expensive premium offering can encourage brands to opt for a cheaper content package more streamlined or requiring less time. We use price anchoring with our pricing at ViralSweep. Most brands don't need what we offer in our Premium plan. The more reasonable Business plan grants access to a majority of the features.
Sweet Ambs
I base the pricing on how many hours are spent on a project. I offer a set price for different packages – for example, a YouTube package includes a full length tutorial, a Facebook post, an Instagram post, and a blog post, so that package is the most expensive and the prices go down from there.
2. Variable Rate
Flexible influencers often offer variable rates, where they will formulate pricing per-project. This flexibility presents opportunities for brands to negotiate with an influencer, or to be adventurous with the scope of the project.
This pricing is useful when the influencer has other streams of income, like book and merchandise sales in the case of novelist Jenna Moreci.
Jenna Moreci
It depends on the partnership and the platform. For example, promotion via one of my smaller platforms, like Instagram, means I'm going to charge a smaller fee.
Avokween
I wish I had a more concrete process, but a lot of it is very subjective. How big the brand is, how much I love the product, and how excited I am about the campaign. I'll throw out a number that I feel comfortable with and see how they react.
Influencers can also charge a base rate based on the average time required to create a piece of content. Then apply a price multiplier depending on the content's complexity or technology required to make the shot.
3. CPM
The most prevalent advice given to influencers about pricing is the CPM rule of thumb:
Charge $10 per 1,000 subscribers of followers.
Jenna Moreci
But if we're negotiating a sponsorship via Youtube, which is a lot more common for me, I typically charge about one dollar per one hundred subscribers.
This equates to a $10 CPM (cost per thousand, a.k.a. cost per "mille"). With an audience of 65,500, an influencer following this rule of thumb would expect to charge $655 per post.
This advised rate can vary. It depends on the platform the influencer is based on. Some suggest a $10 CPM for Instagram. Others, a $20 CPM for Youtube.
Opinion: as the influencer marketing industry matures, CPM pricing will no longer be the gold standard. Budgets for influencer marketing will rise, and brands will focus on performance based pricing rather than audience size and engagement.
4. Per Diem / Hourly
Influencers who travel or attend events on behalf of sponsors often charge per day worked, or per hour. This is common with travel influencers and traditional photographers.
Some influencers determine their desired hourly rate and bake it into their pricing, much like a consulting firm might. To make $60,000 a year, it's easy to determine how many hours or days you spend per influencer post and split the price accordingly.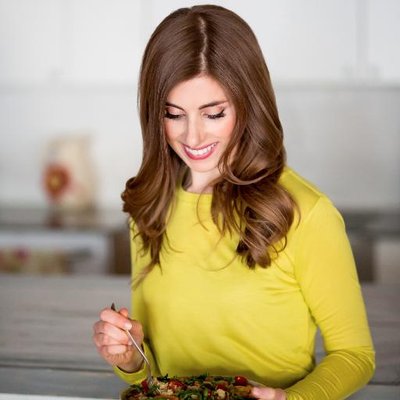 Blissful Basil
When I initially set my rates, I determined a base hourly rate and multiplied it by the number of hours an average post took me to create and then added on a "placement fee" based on the number of views an average post received on my blog at the time.
5. Product Exchange
Influencers with smaller audiences sometimes grow their audience with product exchanges before switching to paid sponsorships. Product exchanges also benefit brands with seasonal products that need to be demonstrated.
Exclusivity plays an important role in attracting larger influencers in product exchange deals. Established influencers are more likely to do a product exchange for luxury brands, limited runs, or locations with limited access.
Product exchanges also benefit brands with seasonal products that need to be demonstrated close to a specific holiday or event.
Consumable products are better than anything that takes shelf or closet space long-term. Influencers are often hired to promote the sponsor's giveaway, sending the product featured in the content to the giveaway winner.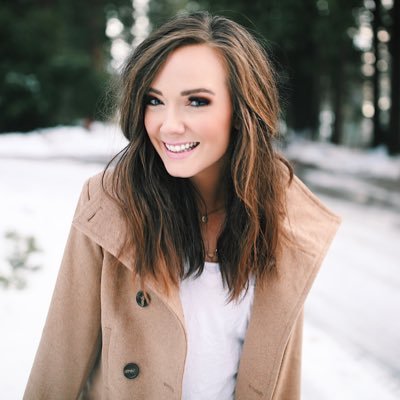 Katie Did What
A free bluetooth speaker (which we have a few of) provides no value, while a case of cold-brew coffee has tremendous value to us. 🙂
ViralSweep's predecessor, Any Lucky Day, was built through giveaways powered by product exchanges. Before focusing on ViralSweep full-time, we operated an email list of 15,000 with a paid sponsor every day of the year.
6. Referral and Affiliate Fees
Some brands offer commission to influencers who become brand ambassadors. This commission structure is appealing to brands whose products or services are high-touch, or used on-screen constantly.
Brands with high a price point or services—gaming chairs, travel agencies, software—can also find strong value in offering referral commissions.
That's a lot to digest! Many influencers are unaware of how their pricing can affect which type of brands they attract. Some may be de-valuing their content by adhering to an industry norm that is quickly becoming outdated—though it has its place.
In Part 2, we'll discuss the internal variables that affect an influencer's pricing.