Choosing a Good WordPress Giveaway Plugin for a Successful Promotion
A WordPress giveaway plugin offers an easy way to create, manage and host a giveaway contest on your website.
The plugin helps you bring your giveaway strategy to life, build and customize the giveaway landing page, manage user entries, and pick winners randomly.
When you're planning future giveaways and looking for a solution to save more time and reach your goals, there are some criteria you should pay attention to when looking for the best WordPress giveaway plugins:
Compatibility with your WordPress site version
Features and customization options
Integration with other tech solutions (for example, your email marketing tool)
User reviews and ratings
Number of active installations
Regular updates
Security measures against cyber attacks
Trusted by eCommerce businesses
Customer support and documentation for developers
The price you're paying for the available features
Whether you choose a paid or free WordPress plugin, you want to ensure the site's performance and the user experience won't be affected.
With these criteria in mind, let's see why your eCommerce store needs a dedicated WordPress plugin for giveaways and analyze some of the top solutions.
Why Use WordPress Giveaway Plugin?
To maximize the benefits of your giveaway campaigns, you need to define your goals and target audience.
E-commerce businesses run giveaways because it's an effective tactic that supports various marketing goals such as:
Drive more qualified traffic to your store
Increase brand awareness and engagement
Generate qualified leads
Drive more sales from new and existing customers
Collect more customer data and user-generated content
A WordPress giveaway plugin offers an easy way to execute a successful giveaway campaign and manage the entire process.
Using a WordPress giveaway plugin instead of collecting giveaway entries manually can give you several benefits.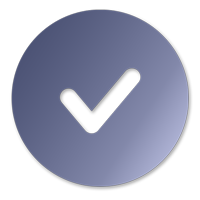 Ease of use
WordPress giveaway plugins are user-friendly, require zero coding skills, and come with documentation and tutorials that show you all the steps you need to follow.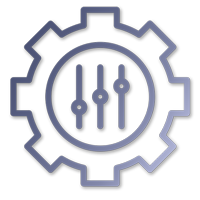 Customization options
You can fine-tune the look and feel of your giveaway landing page to match your brand and create a pleasant experience for your target audience.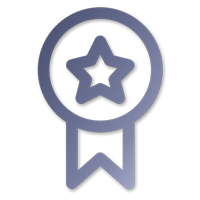 Fraud prevention and transparent winner selection
The best giveaway plugins help you track entries, detect fraud so that only the eligible participants are counted, and help you randomly pick the giveaway winners fairly and transparently.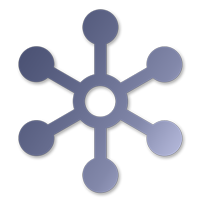 Integration with other tools
Besides the integration with your WordPress website version, most WordPress giveaway plugins integrate with email marketing and social media platforms.
This helps you promote your contest and increase the number of followers and qualified leads in your email list.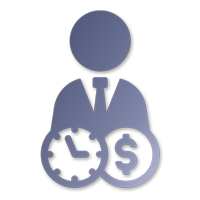 Save valuable resources
You can save time and money by quickly implementing and launching your campaign with a giveaway plugin that helps you use your learnings to optimize future marketing promotions.
These plugins are an excellent investment for all sizes of businesses!
Best WordPress Giveaway Plugin
We reviewed some of the best WordPress giveaway plugins you can add to your website to get the most out of this popular type of marketing campaign.
ViralSweep

The tools built by ViralSweep help you build, run, and manage giveaways, sweepstakes, contests, referral campaigns, and more.
Their WordPress giveaway plugin can be used for campaigns that run on your website and social media platforms, including Facebook, Instagram, Twitter, Youtube, Pinterest, Snapchat, and Twitch.
ViralSweep's plugin is designed to help you with data collection, giveaway analytics, and the random winners drawing.
You can embed the signup form on your website and even use display pop-ups to make your giveaway more visible to visitors.
Check out examples of all the contests you can run on your WordPress website.
Their solution is designed to increase the chances of your competition going viral, helping you reward participants for completing social media actions, such as post visits, comments, hashtags, or follows.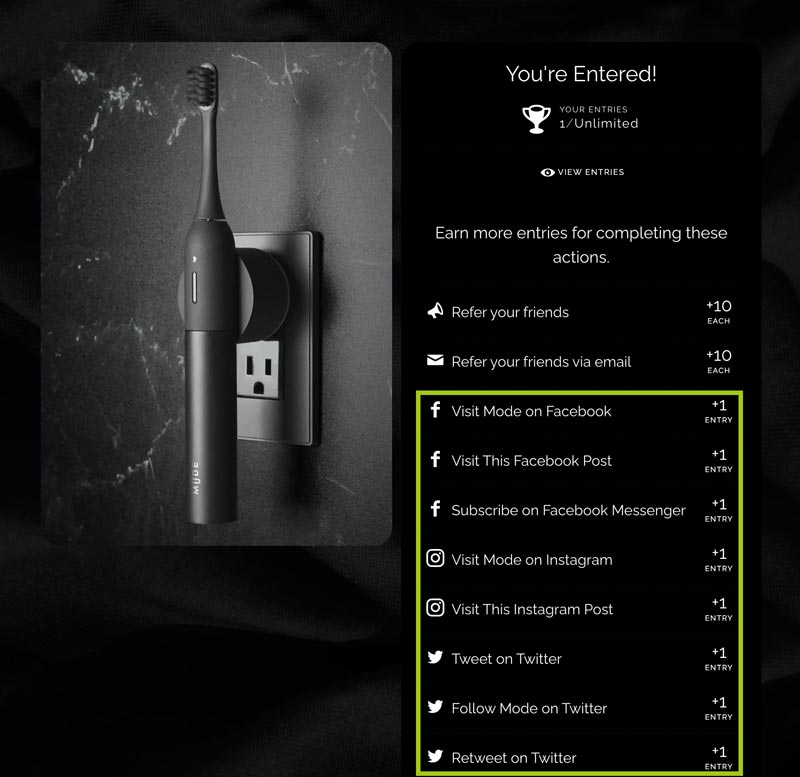 Here are some of the key features of ViralSweep's WordPress giveaway plugin:
Automatically analyzed action and fraud prevention
Form builder with customer fields
Action to all entry data and compliance with privacy policies
Widget and display popups that can be added to any website page
Real-time analytics
Integration with 50+ email marketing and SMS platforms
Free version: 7-day free trial
Pricing: paid plans are available from $49/month
You can also check out the app demo in the video below:
RafflePress
RafflePress is a user-friendly giveaway and contest plugin that helps you create dedicated landing pages for your campaigns using a drag-and-drop giveaway builder or premade templates.
The free version offers a free giveaway template and access to the drag-and-drop builder.
With the free features available, you can design a responsive landing page, use the rule-generator template, enable fraud protection, add widgets to your website, and set the end and start dates for your campaign.
The pro version of the plugin offers access to a goal-based template library, including giveaway templates to grow your email list, refer a friend, or grow your Instagram following.
Here are some of the main features of the RafflePress giveaway plugin:
One-click entry options that offer people alternative ways to participate
Integration with the email list, CRM, and social media channels
Customized designs and backgrounds
A library with goal-based templates
Viral-sharing features like referrals
Free plan: the free version is called RafflePress Lite
Pricing: the paid plans start at $39.50 per year
Gleam
Gleam helps eCommerce stores run online giveaways, sweepstakes, and promotional contests.
This solution enables you to run giveaway campaigns directly on your website or a hosted landing page, and create social media giveaways for Facebook, Instagram, YouTube, or Twitter. 
When you build your online giveaway with Gleam, you can allow people to enter the competition based on one or more social actions. To generate winners, you use their tool called Random Name Picker.
One of Gleam's most popular tools is the photo contest WordPress plugin, which is suitable for building a giveaway that helps you collect more user-generated content.
The contest plugin is recommended for experienced users that want to access features like:
Invalid entry identification and fraud detection
Automated verification of social media account
Refer-a-friend form for viral giveaways
Integration with Google Analytics
Widget for the winner announcement
Free plan: free giveaway plan available with limited features
Pricing: business plan available for $397/month
Rafflecopter
Rafflecopter can be used as an alternative to a WordPress plugin by more advanced users with coding experience. For example, you need to use a code snippet to add the giveaway widget to your website.
Rafflecopter's solution is suitable when you plan on running giveaways to boost engagement on social networks and campaigns that rely heavily on referrals.
The paid version enables more features, like integration with your email marketing tool, and allows you to remove Rafflecopter's branding elements.
With Rafflecopter, you have access to features like:
Referral and social sharing options
Customizable forms
Set up rules and eligibility requirements
Customizable widgets to embed into the WordPress page
Real-time analytics
Free version: free trial is available for seven days.
Pricing: paid plans start from $13/month.
Wishpond
Wishpond is a social media marketing software that includes a WordPress user giveaway plugin, and it could be an alternative if you're looking for a tool that allows you to create various online campaigns, such as video and photo contests.
The free plan offers access to basic features and customization options, and you can create as many giveaways as you want.
However, if you wish to access more advanced features and receive more than 500 entries per month, you would need to upgrade to a paid plan.
Here are some of the main features available with Wishpond's WordPressgiveaway plugin:
Multiple entry methods for various giveaway types
Intuitive user interface for creating online marketing events and contests
Integration with CRMs, payment processors, and email marketing tools
Build-in feature for legal compliance
Campaign analytics and tracking
Free plan: unlimited access to the basic features
Paid plans: the basic plan is priced at $49/month
ShortStack
ShortStack is a WordPress plugin that helps companies create and manage on-site and social media contests. The plugin offers access to premade templates, helps you with legal compliance, and access to detailed contest data for campaign evaluation.
If you want a team to help you with online contests, you can access their campaign design and moderation services.
While ShortStack is a flexible plugin, it might not be suitable for small businesses considering that paid plans start at $99/month.
These are some of the features available for online businesses that install ShortStack's plugin:
Customizable templates
Multiple widgets available
User authenticity check
Repeated entries prevention
Random Entry Selector for generating winners
Free plan: unlimited access to the free version
Pricing: premium plugin version available at $99/month
Woorise
Woorise is a plugin that allows you to create interactive campaigns on your WordPress site with the help of an intuitive drag-and-drop interface, pre-designed blocks, and a wide range of templates you can tweak to match your brand.
You can select one of the pre-defined templates and adjust it by adding elements through its drag-and-drop interface to create simple giveaways on your site or social media contests.
Woorise helps you create and manage your campaigns by offering you access to features like:
Drag-and-drop interface
Customizable templates
Build-in contest rules and algorithms
One-click pick winners feature
Integration with popular analytics, marketing, payment, and email tools
Free plan: a free version is available with a limited number of features
Pricing: the paid plans start at $23/month
Easypromos
Easypromos is a WordPress plugin that helps you run giveaways on your website and popular social media platforms to promote your brand and launch new products. The plugin offers you access to a variety of responsive, customizable templates.
To run giveaways on your website, you will need to use the widget they provide. With Easypromos, you can create various giveaway types, such as a contest built around puzzles that participants have to solve if they want to enter the competition and win the prize.
Here are some of the key features you can access:
Certificate of validity
Random draw tool
Multi-network giveaways
Automated contest data collection
Personalized videos for winner announcements
Free version: users can test the plugin in a free trial for a limited time.
Pricing: paid plans starting at $29/month
Woobox
WooBox helps you build a variety of campaigns and promotions, including giveaways, sweepstakes, and polls. You can adapt a free giveaway template or choose from various customization options and have your landing page ready for publishing in minutes.
The plugin allows you to create responsive giveaway landing pages, add custom forms, enable social media login, and offer participants bonus entries based on their actions.
WooBox helps you set clear voting and participation limits and provides a random winner selection at the end of your campaign.
Some of the features available with WooBox's giveaway plugin are:
Customization options
Entry collection
Winner selection
A/B testing
Analytics and performance tracking
Free version: free plan available for up to 100 participants/month
Pricing: paid plans starting at $37/month
Contests by Rewards Fuel
Contests by Rewards Fuel is a WordPress plugin that helps you create and manage online giveaways, sweepstakes, and contests.
The plugin allows you to change color, fonts, and images and customize forms, helping you design a giveaway landing page according to your vision and specific needs.
Contests by Rewards Fuel helps you automate processes such as prize fulfillment, winner selection, or email notification.
You can eliminate a lot of work by using the elements from previous giveaways and adjusting and adding new ones to meet your needs.
Some of the main features of Contests by Rewards Fuel include:
Customization options
Responsive on all devices
User management
Multilingual support for an international audience
Integration with Google Analytics and social media platforms
Free plan: a fully functional free version is available
Paid plans: starting from $15.63/month
KingSumo
KingSumo is a tool that the owners initially created for their own business, AppSumo, and because it performed so well, they've decided to make it available to all online businesses.
You can use their web application or install their WordPress plugin to start building responsive giveaway landing pages.
If you have a development team, you can access the fully-featured API and use it to share information with other tools.
KingSumo enables you to maximize website traffic with embedded giveaways and offer physical and virtual prizes. 
Here are some of the features available with KingSumo:
Entries based on an email address or Facebook account
Responsive campaigns
Giveaway scheduling
Bonus entries for extra actions
Automated random winner picker
Free version: basic features available in a free plan
Pricing: lifetime plan available at $49
As you analyze this list of the best WordPress giveaway plugins, you see a ton of amazing features. You could start by testing a limited free version, but when you find the right tool, you may want to pick a premium version to derive the greatest value.
Now that you know more about some of the best WordPress contest plugins available for eCommerce businesses, did you find one that meets your specific needs?
Choosing The Best Giveaway Plugin
Giveaways are extremely popular, helping you attract and engage with existing and potential customers.
It is one of the least expensive promotions that can help you make your brand more visible to the right people.
To maximize the results of your giveaways, you need a good strategy, an exciting prize, and a compatible tool to implement and run your campaign smoothly.
In this article, we've highlighted some criteria you can use when analyzing the best WordPress contest plugins and presented the key benefits of using a giveaway plugin.
Our main goal was to review some of the top solutions available for eCommerce business owners. We hope you are excited about testing the tools more likely to include what you look for in a giveaway WordPress plugin.