Looking To Run a Raffle on WordPress? WP Raffle Plugin Tips and Ideas for Success
At some point, all business owners face the challenge of acquiring customers. Whether you're launching a new product, rebranding your website, or starting a new business, you need a quick and easy way to bring traffic to your e-commerce store.
You could spend hundreds of dollars on display ads, social media campaigns, or influencer marketing. Those are all viable options for gaining traction in a competitive market. Or, you could run a WordPress raffle.
Why should you run a WordPress raffle? Raffles and giveaways give your website an immediate boost in traffic. Running a raffle is like injecting jet fuel into your audience engagement. With a WordPress raffle, you can:
Increase website traffic and engagement
Grow your email list
Add social media followers
​Find brand ambassadors on social media platforms
Find new leads
Increase brand recognition
And, compared to other marketing tactics, a WP contest creator is easy to set up and run with little time and effort required.
In this article, we'll demonstrate how giveaways, contests, and raffles can help bring traffic to your WordPress site and boost your business. And, with the right giveaway plugins, these contests can be pulled off seamlessly. 
Let's start with the step-by-step process of installing a plugin that will bring new traffic to your WordPress site.
Before the Launch
Before you launch a giveaway, you need to get the right tools in place and align your contest incentives with your company goals.
Online contests attract a lot of attention; it's important to make sure you're ready to handle the influx of users to your website. 
Prepare your WordPress site with the right giveaway plugin to help you manage traffic and ensure your contests are achieving the desired business outcome.
Setting A Goal
Start by answering the question, "what is the goal of this online raffle?" A raffle without a goal is just an exercise in giving away free stuff.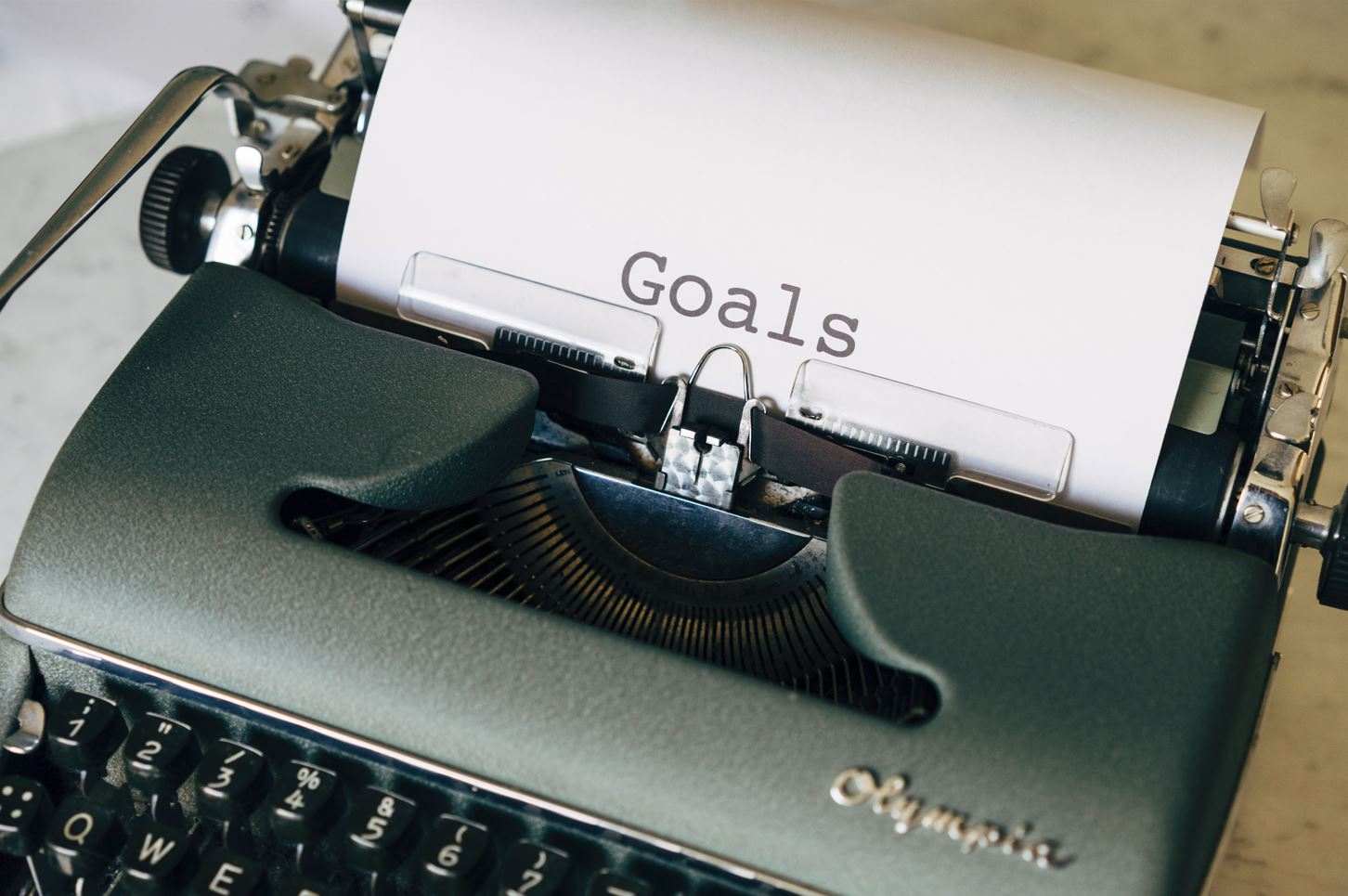 Ultimately, you want to determine a business outcome that can guide the format of the giveaway, the incentive you offer participants, and the plugin you'll use to run the raffle.
Your business goal also helps you figure out whether or not the raffle was a success.
Here are some examples of goals for your online contest:
Increase follower count.
Grow your email list.
Improve brand awareness.
Increase engagement.
Promote a new product.
Recruit brand ambassadors.
Ultimately, your giveaway may achieve more than one of these goals — great for your business plan. Pick whether your primary business outcome will meet a sales, engagement, or brand awareness KPI, and build your campaign toward that specific metric.
Your goal will help you determine the prize, the mechanics of the campaign, and even the social media channel on which you promote the giveaway.
Choosing A Suitable Prize
A raffle or giveaway should incentivize your audience to do something: share your story, join your email list, or order a product. Therefore, the prize you're offering needs to match the relative effort you want your followers to make on your behalf.
Offering a 10% discount if someone posts, comments, shares, and likes your page is probably asking too much. Offering a 30% discount, however, might be more enticing.
You'll also want to ensure that your giveaway is exciting and relevant. The prize should somehow be connected to your brand: otherwise, you risk attracting entrants who won't convert into loyal customers.
For instance, if your WordPress store sells workout gear, lottery tickets may not be the best option as your incentive. A 10-session package with a virtual trainer would be more appropriate. 
Common types of prizes to use in your raffle include:
A limited-edition product
An entire product collection
Products from relevant influencers
Gift cards
Travel
A once-in-a-lifetime opportunity
Choose a prize that balances excitement and interest with the business outcome you want to achieve.
A raffle prize like travel or money is a good fit for boosting user engagement; exclusive access to a new product is better for promoting that product or for recruiting brand ambassadors. 
Determine The Rules
Next, you'll want to set parameters for how users can participate in your WordPress raffle. The rules of your raffle should include a time frame for participation, entry requirements, and any relevant legal disclaimers that may be applicable.
Your entry requirements will lay out what a user needs to do to be entered in the raffle or contest. These requirements are determined by the goal of your contest.
Most e-commerce merchants encourage participants to take one (or more) of the following actions to be entered to win: 
Follow a specific social media account (or multiple accounts)
Share a social media post with their followers
Comment on a social media post
Tag friends in a post
Sign up for an email list
Like a photo or post from your account
Buy a product during a certain window
Keep in mind that the easier it is to enter, the more participants you will get. Some brands choose to offer participants an entry per action: For example, by tagging four friends in a post, someone could be entered in the raffle four times.
Likewise, the specific needs of your business goal can determine your entry requirements. If you want to grow followers, ask participants to tag a friend and share your post with their followers. If you want to incentivize brand awareness, ask for people to follow your accounts.
The time frame is also important to clarify upfront. Experts recommend setting a defined start and end date with a specific time, like 11:59 PM EST. This generates FOMO and can motivate people to participate early, building momentum for your brand.
Likewise, you want to avoid seeing interest drop off before you've closed the raffle. 
Different social media networks have different rules governing online raffles, too. Twitter, Instagram, TikTok, and Facebook all have different rules for running contests. Read those carefully before you get too far into planning.
If you don't follow the rules, it's likely that the platform will delete your campaign — and you could also risk being banned or having future posts penalized by the algorithm.
Choose A WordPress Raffle Plugin
Hosting a contest on your WordPress site allows you to control the user experience and target more channels. A WordPress raffle plugin can make running your giveaway easy.
These plugins can do everything from creating the contest, collecting and tracking entries to posting on social media, and preventing fraudulent entries from spamming your website.
However, there are different factors to consider when choosing a WordPress plugin. Some key features and customization options may only be available on a premium plugin. 
Here are a few of the best WordPress giveaway plugins, their pricing, and their pros and cons.
ViralSweep
ViralSweep empowers merchants to build, run, and manage sweepstakes, contests, instant wins, referral campaigns, and more.
Leads generated through ViralSweep can be integrated directly into popular CRMs, including Campaign Monitor, Mailchimp, and Shopify.
South African airline FlySafair generated over 150,000 sweepstakes entries and 30,000 ticket sales using the ViralSweep Sweepstakes tool. Pricing starts at $49/month.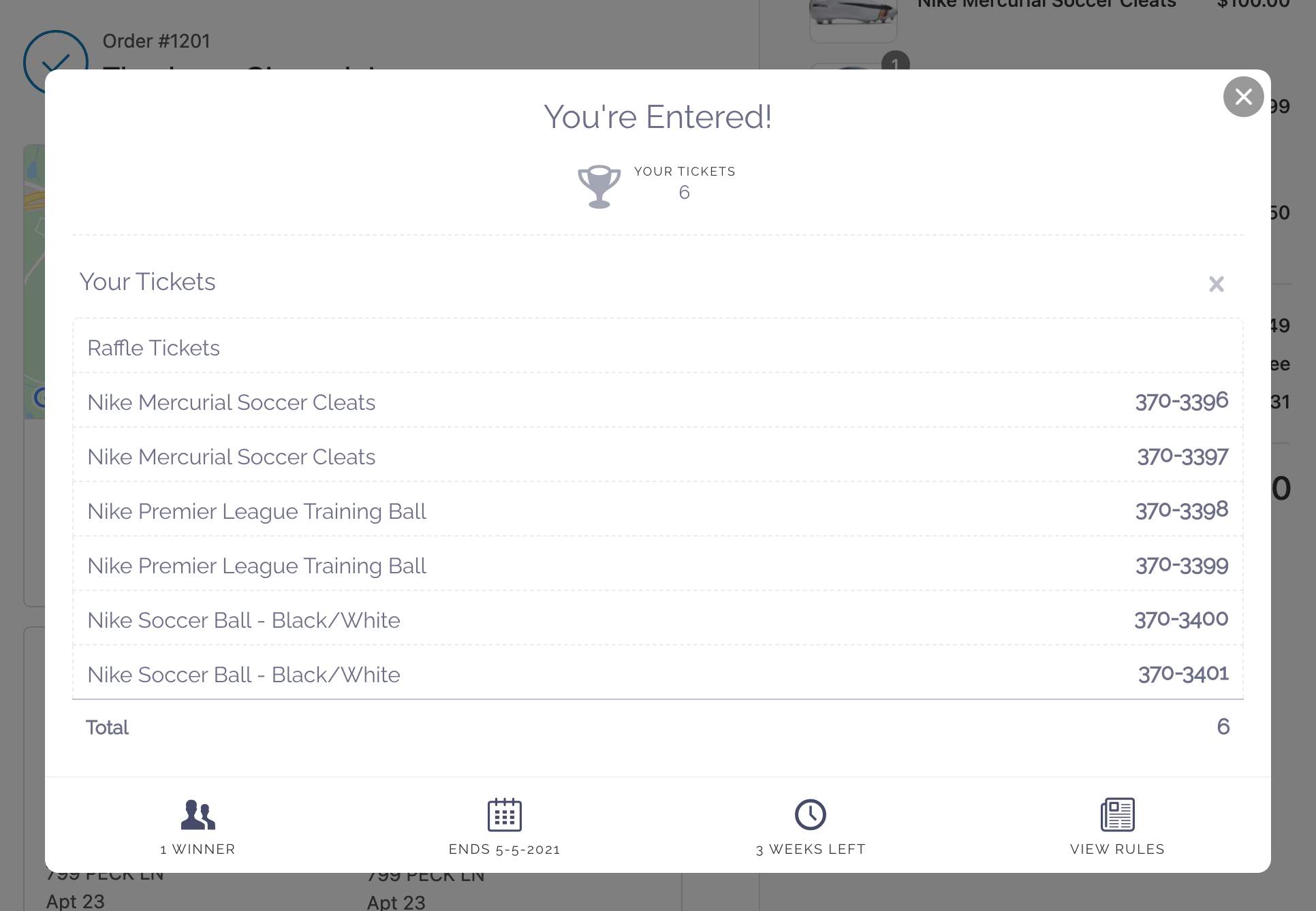 RafflePress
RafflePress is one of the most popular WordPress plugins for hosting giveaways. It features a drag-and-drop to help you create giveaway campaigns in just a few minutes.
Giveaways are 100% mobile responsive and come with pre-built giveaway templates to get more subscribers, improve engagement, and grow traffic. Pricing starts at $31.60/year. 
Gleam
Gleam is one of the more expensive options on this list, but it offers many unique features that can make this plugin worth it for some merchants. Gleam verifies actions to make sure actions taken on social networks actually went through, making sure your raffle entries net the desired business result.
It also enables instant rewards, unlocking a prize as soon as the user takes an action. Pricing is on a per-app basis (Gleam offers four apps), or get full access for $97/month. 
Wishpond
Wishpond is a marketing platform that features a WordPress giveaway tool. For some, it might have too many tools and features beyond running an online raffle.
For those who need a full-stack marketing tool, Wishpond offers social promotions, landing pages, ads, SEO, email marketing, and Shopify marketing all in one tool. Pricing starts at $49/month when you choose the annual billing option. 
KingSumo
KingSumo is an awesome tool for growing your email list. The tool does one thing (capture email addresses), but it does it well.
Try the free version, which is stacked with everything you need to grow your email list. Upgrade to the paid tier and gain the ability to host branded giveaways with the capability of having multiple winners, conversion tracking, and advanced integrations.
While the free plan is powerful, pricing is $49 for a lifetime plan. 
Woorise
Woorise is an all-in-one lead generation and marketing platform to create viral giveaways & contests, landing pages, and engaging forms such as surveys and quizzes.
Pre-built templates make it easy to host an online contest and share it with action buttons like a Facebook Like, YouTube Subscribe, Instagram Follow, Twitter Follow, and more.
Tiered pricing means that getting the features you want can be expensive. Pricing starts at $23/month. 
Agorapulse
Agorapulse is popular mainly for its ability to host Facebook giveaways.
Like Wishpond, Agorapulse is really a social media management tool with the ability to host giveaways included.  Use this platform for publishing, reporting, monitoring, and other social media tools. It's highly rated for ease of use and comprehensive support.
Pricing starts at $79/month, billed annually. 
Marketing and Promotion
Once you've chosen the right tool you'll use to run your giveaway, it's time to promote the contest.
Spread the news far and wide: use your email list, social media channels, pop-ups on your website, and influencers to generate interest in your giveaway. Create a branded hashtag to make it easy for participants to share the raffle. 
Some e-commerce brands work with partners to boost the visibility of their raffle. Look for online merchants whose products and services complement yours.
For instance, Klean Kanteen, a water bottle brand, worked with Biolite headlamps, Public bikes, and Forsake footwear to create a bike kit giveaway worth $1500. They were able to leverage partner social media sites to generate interest and put together an incentive that showcases the best of all the brands.
Promotion after the giveaway ends is important, too. Make sure you share the results of the raffle, so followers know you followed through with your reward.
Also, take advantage of any user-generated content (UGC) that was created during your campaign. 
Look For Feedback
Finally, don't be afraid to ask for feedback—both internally and externally. Ask your employees what worked and what didn't.
Turn to your analytics to see if there was any friction throughout the campaign. How could the process of planning and executing have run more smoothly?
And, ask your customers if they enjoyed the giveaway. Following up with those who entered can make someone feel like their time and effort was valued. This engagement is important for customer retention and loyalty.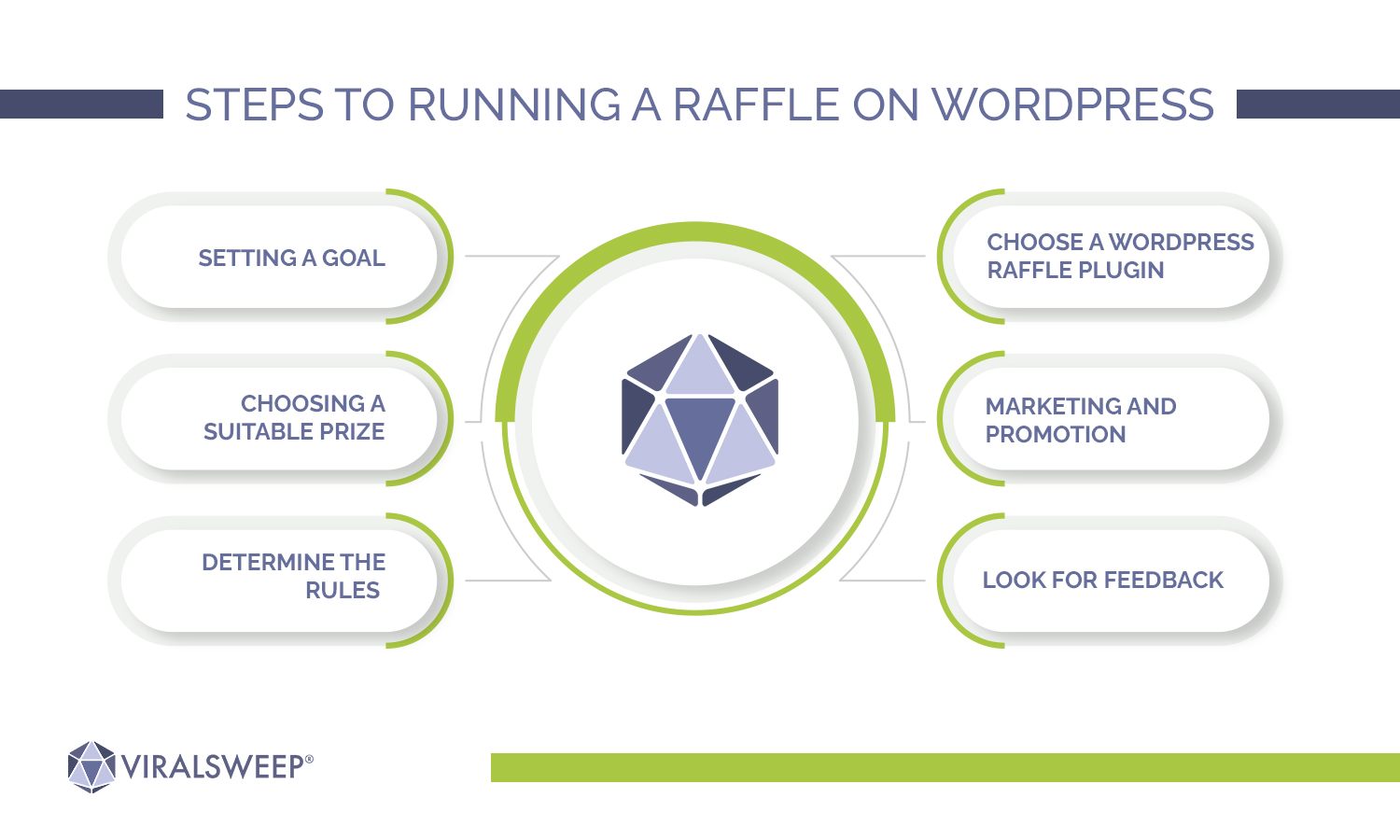 Conclusion
Small businesses and e-commerce merchants can gain traction in a new market, connect with customers, and bring more users to their sites by hosting a raffle, simple giveaways, or contests.
Social media is a great way to spread the word about giveaways and engage users; but, it can also be overwhelming to manage interest. This is where the best WordPress contest plugins can help.
These WordPress plugins can make it easy to establish rules of engagement, pick giveaway winners, and reduce the risk of fraud in your online giveaways. 
For more on running an effective WordPress raffle, and advice on vetting different giveaway plugins, check out our free resource: The Advanced Guide To Sweepstakes.