YouTube giveaways are an excellent marketing strategy for businesses looking to increase engagement around their YouTube channels.
These giveaways involve offering a prize of some kind in return for action on your channel. This action could include subscribing, liking, sharing a particular video, or posting comments.
By offering a prize, businesses incentive users to interact with their content and generate more engagement around their channel.
Whether you're a new content creator on YouTube or you've been using the platform for years, running a giveaway is a great way to boost engagement and reach.
Here are some tips and tricks to help you run effective YouTube giveaways.
1. Determine Your Goals
Before running a YouTube giveaway, it's important to determine what you want to achieve.
Are you looking to grow your subscriber base? Increase participation in comments or likes? Build brand awareness or introduce new products/services?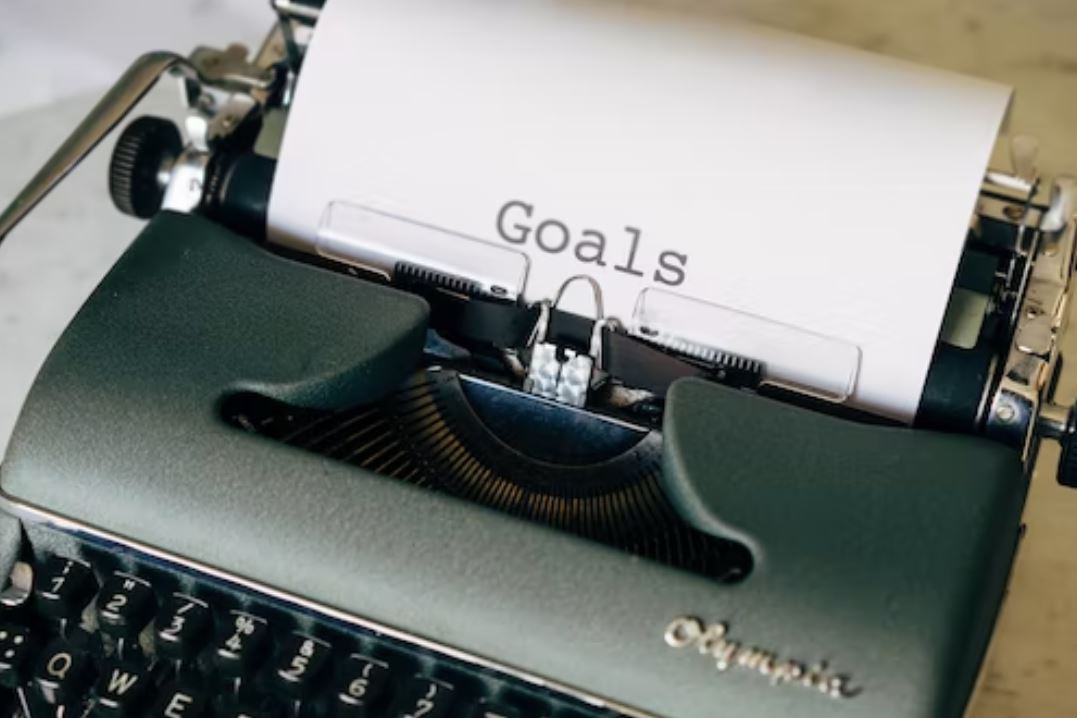 You must first ensure that these goals are realistic and achievable. Can you really expect to garner 100,000 likes your first time running a giveaway for your small business? Practical goals are key.
Use milestones to track and evaluate success. This approach will identify areas you need to improve for subsequent campaigns. For example, if you're looking to grow your subscriber base, decide how many subscribers you can realistically expect to gain through the giveaway.
Assess the success midway through the campaign to determine whether you're on track to reach that goal.
If not, is there anything you can do to increase your chances, such as a short promotional video? Could you share posts to additional social media outlets such as Instagram or TikTok or invest in additional advertising?
Don't wait until the end of the giveaway before reviewing and measuring your progress. Milestones can help you quickly identify potential success or weak areas you need to adjust.
Upon completion, evaluate how you did. Did you meet or exceed your initial goals? Did you learn anything about your approach?
Having achievable goals and implementing a plan of action that includes milestones along the way is key to success. Before you create a YouTube giveaway, map out exactly what you want to accomplish.
2. Choose the Right Giveaway Prize
The contest prize you choose will have a huge impact on the success of your YouTube giveaway.
People are more likely to take action if they know there's something good in it for them, so make sure the prize is desirable and relevant to your target audience.
If you're offering a physical item, make sure it's something that your audience wants. If the prize is digital or virtual, such as an ebook or music download, make sure it's a genre that your target market is interested in.
It's also important to consider your budget when choosing a prize. While offering something expensive may seem like a great incentive, it may not fall within your budget. Choose an item that creates interest but won't break the bank.
Depending on the type of giveaway, you may also want to consider offering multiple prizes. Having first, second, and even third-tier prizes can greatly increase engagement and gain new YouTube subscribers. Countless companies have employed this strategy and seen great success.
Additionally, you may try partnering with affiliates or other companies. This strategy can not only spread the word and create an even larger audience, but sometimes it can result in additional or even better prizes.
Don't be afraid to ask your affiliate partners for potential collaboration. However, it's extremely important to follow all laws and regulations. You need to tell people if there are sponsors involved or if you have any special connections.
3. Decide on Giveaway Rules and Requirements
Once you've chosen your prize, create clear contest rules and requirements. This clarity will ensure that the participants understand what you expect of them and help protect you from any potential legal issues.
Here are some of the most common official contest rules and requirements for YouTube giveaways:
Minimum age requirement: Many countries have regulations regarding minors and giveaways. In the United States, the Federal Trade Commission (FTC) requires that all YouTube giveaway participants must be 18 or older to participate. State laws may also require that participants be of a certain age. Make sure to include an age restriction and make sure to check any local laws that may be applicable.


Geographic restrictions: If you're offering a physical item, you may want to restrict the giveaway to domestic entrants only. That way, you don't have to worry about delivery costs and customs.


Entry requirements: Specify what the entrants need to do to enter the giveaway, such as subscribing to your channel, liking/commenting on a video, or sharing on social media.


YouTube contest policy: Make sure your giveaway follows YouTube's contest policies. You can find the official YouTube rules here.


Disclaimer: Include a disclaimer in the video description that details the terms and conditions of the giveaway.
You must clearly state these rules and requirements to avoid confusion and ensure fairness. Make sure to include an expiration date for the giveaway so everyone knows when it will end.
You may also want to seek legal advice to ensure that your YouTube giveaway complies with all local, state, and federal laws.
4. Promote Your YouTube Giveaway
Now that you have the pre-launch requirements in hand, you need to promote the giveaway! There are several ways to spread the word, so focus on the methods that are most effective for your particular giveaway.
Social media is a great place to promote your giveaway because it enables you to reach a large number of people quickly.
Post about your giveaway on all of your social media channels and use relevant hashtags so that others can find it easily. Additionally, create a hashtag for the giveaway itself.
You can also promote your YouTube giveaway through email marketing. Create an email list and use it to send out information about the giveaway, as well as any updates or reminders.
To encourage greater participation, offer discounts or additional entries if they refer someone else to enter the giveaway.
Blog posts related to the giveaway can also help spread the word. Depending on where you post, you can reach people who may not already follow your social media accounts or be on your email list.
Have a pinned post on your site's landing page and social networks to ensure that new visitors are made aware of the contest.
Finally, make sure to promote the giveaway regularly. Post reminders and updates, especially as the end date approaches. Consistent and frequent promotion will increase awareness and drive up participation.
5. Increase Participation with Additional Tactics
There are also other ways to increase submissions and engagement.
Try creating a sense of urgency. For example, offer bonus entries for anyone who enters before a specific date or time. This strategy encourages people to act quickly rather than procrastinating or completely forgetting about the giveaway.
Another way to increase engagement is to make the giveaway interactive. For instance, ask entrants to submit a creative photo or video for a chance to win.
This approach not only makes it more fun and exciting for them but also gives you content you can repurpose as well.
Finally, you can also offer additional chances to win, such as a "second chance drawing" for entrants who didn't win the main prize.
This offering gives participants more incentive to take part, as they have more than one opportunity to win something.
6. Conduct the Giveaway and Select the Winner
To ensure transparency and fairness, make sure to explain the selection process clearly. You might even want to share screenshots of the results on social media.
To make sure that it is done fairly and that there is indeed a random winner, you should use a tool or app that has been designed specifically for this purpose.
Online giveaways are generally not illegal or banned in most countries. However, there are a few countries that do have restrictions in place. For example, the FTC requires that all sponsors of online giveaways clearly explain the terms.
Once the winner is chosen, contact them immediately. Congratulate them and let them know what prize they've won. After that, share their name and photo (if they have agreed to it) on social media or within a YouTube video.
Finally, thank all entrants. Send a personalized message or even offer special discounts to those who participate. Showing your appreciation will make them more likely to participate in future giveaways.
7. Follow Up After the Giveaway
Once the giveaway is over, it's important to follow up with the participants. Maintaining engagement and building relationships with your audience are keys to success when it comes to giveaways.
In addition to thanking entrants (mentioned above), you can also host a Q&A session or create a poll where they can voice their opinions and give feedback to you directly.
This approach creates an ongoing dialogue which in turn will increase engagement with your brand.
Ask participants what they enjoyed most or what you could improve in future giveaways. This strategy can result in more people entering and engaging with your brand and participating in your next marketing strategy.
By following up with giveaway participants and engaging in meaningful conversations, you can build relationships with your audience, which is essential for any successful online giveaway campaign.
8. 10 Must-Try Creative YouTube Giveaway Ideas
Creating a unique giveaway experience is essential for gaining attention and engaging with your audience. Here are some creative ideas to help you get started:
1. Sweepstakes
Sweepstakes are a great type of giveaway that can increase engagement with your brand and promote products or services. Offer viewers the chance to win a prize simply by entering their details into a form.
2. Trivia Giveaways
These giveaways are fun and engaging for your audience, as they get to test their knowledge about your brand. Have viewers answer questions related to your product, service, or company in order to enter the giveaway.
3. Voting Contests
Allow users to vote on their favorite product or service and offer a prize for the most popular choice. This approach increases engagement with your brand and elicits valuable feedback from customers.
4. Social Media Giveaways
Leverage social media to promote your giveaway and engage with users. Ask viewers to leave a comment, RT, or share your post with a specific hashtag, like your page, or follow your account to be eligible for the YouTube giveaway.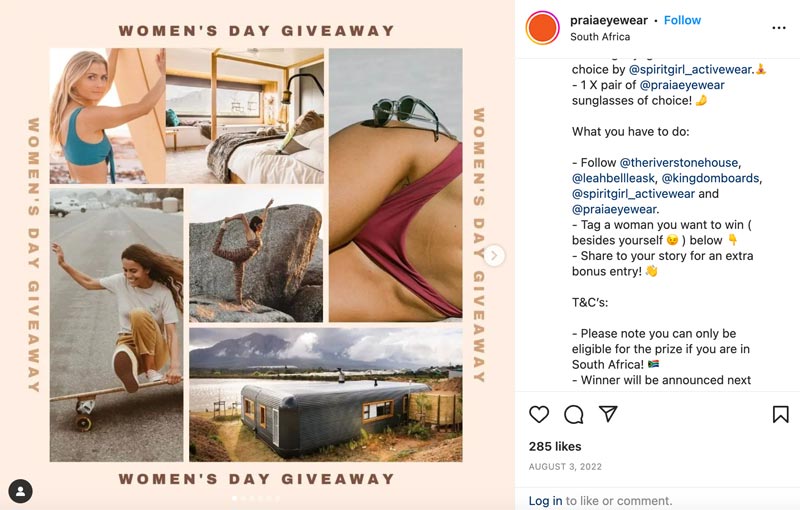 5. Live Q&A Sessions
Live Q&A sessions are great for engaging with viewers and allowing them to interact directly with your brand. Offer giveaways to participants who answer questions correctly during the session.
6. Caption Contests
Caption contests require users to come up with creative captions for your YouTube videos and offer a prize to the winner. This contest engages viewers while also showcasing your brand's personality.
7. Video Contest
Ask users to submit their own videos related to your product or brand, then choose the best one as the winner of the giveaway.
8. Referral Giveaways
Encourage viewers to refer friends and family members to your giveaway by offering rewards for each successful referral. This method is a great way to increase engagement and grow your following.
9. Amazon Gift Card Giveaways
This giveaway allows viewers to purchase whatever they want as a prize. This method is a great way to ensure that viewers get exactly what they want while increasing engagement with your brand.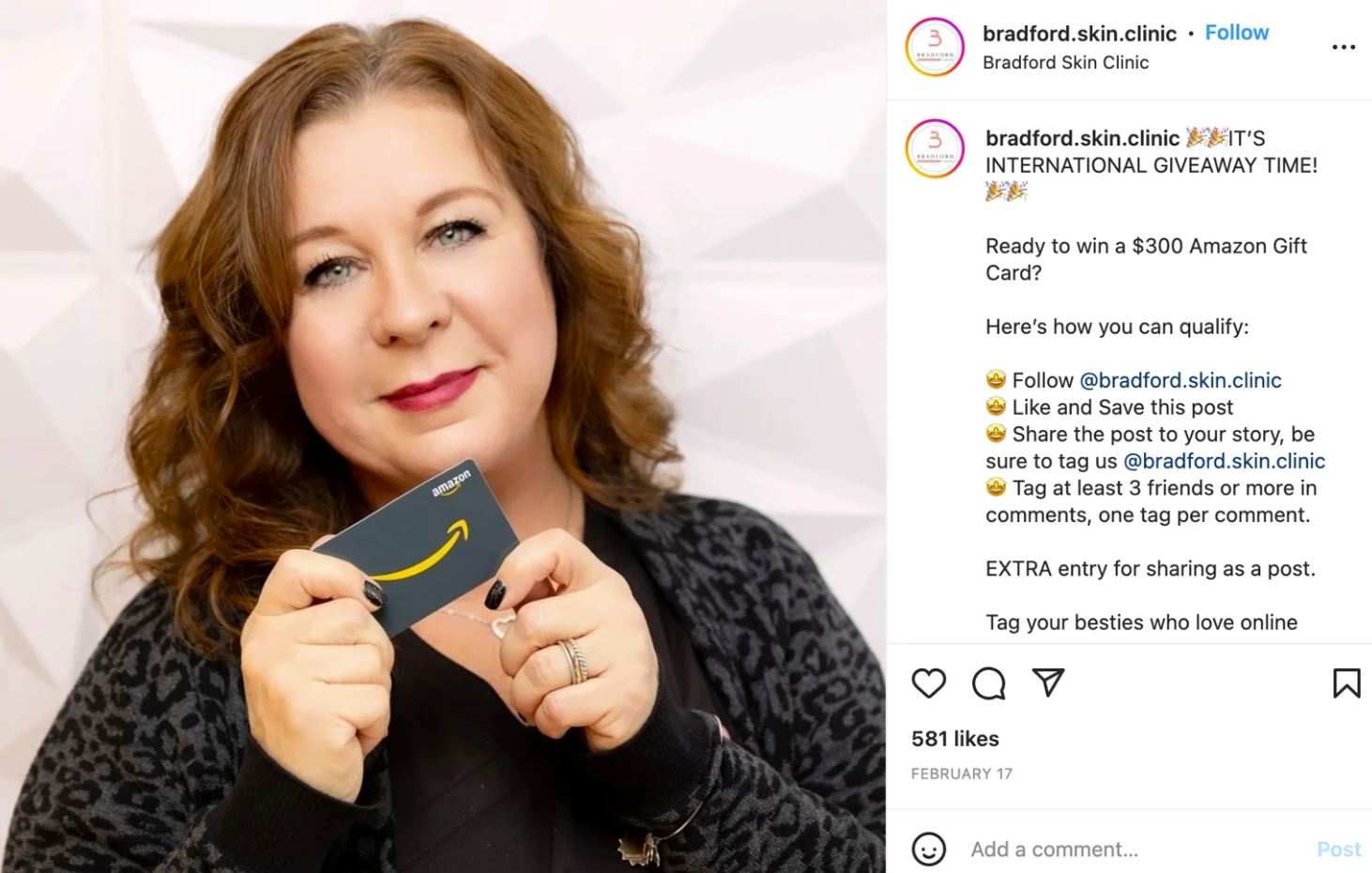 10. Quiz Contests
Create a quiz related to your product or service and use it as an entry requirement for the giveaway. These quizzes are a great way to engage viewers and increase interest in your brand.
By using these creative ideas, you can create an engaging giveaway experience that will build relationships with your audience and encourage them to continue interacting with your brand.
Streamline Your Giveaways With ViralSweep
Running a successful YouTube giveaway requires creativity, planning, and the right tools.
Follow the steps above and take advantage of these creative ideas to create a successful giveaway experience that will engage your viewers and build relationships with them.
This strategy, in turn, can lead to increased engagement, more followers, and greater success for your brand.
ViralSweep is a tool that helps you to easily create, manage, and track your giveaways. With ViralSweep, you can run successful YouTube giveaways in a simple and straightforward manner.
Additionally, it also comes with additional features such as analytics, entry moderation, and customizable templates.
Take the guesswork out of running a giveaway on YouTube and start creating engaging experiences today!