A well-known trick in marketing is to induce a sense of urgency in the viewer, encouraging them to click, purchase, or otherwise engage with your brand. A common way to do this is to offer a prize or reward – in other words, contest marketing.
Contest marketing is a type of promotion or advertisement that uses the potential of winning a prize to drive consumer engagement and sales. Rewards can inspire people to take action and interact with a brand's products or services in various ways.
Like with many marketing channels, it's common to use social media platforms for increased reach – chiefly by incentivizing contest entrants to spread the word for bonus entries.
In this article, we'll unpack contest marketing for you so that you can come up with your own contest marketing strategy.
We'll start by looking at the different types of contests, learn how to build a successful contest marketing campaign, discuss several real-life examples of successful contest marketing campaigns, and finally, break down the benefits and the common mistakes to avoid in this area.
The Basics of Contest Marketing
Contest marketing is about executing an engaging promotion for your target audience, where people can win prizes by participating in your campaigns. You create buzz around your product or service and attract new customers. The primary goals are building awareness and populating a list of leads.
Building awareness is the process of introducing your brand to potential customers. Populating a lead list, or these days, an email list, is an important way of capturing potential sales opportunities.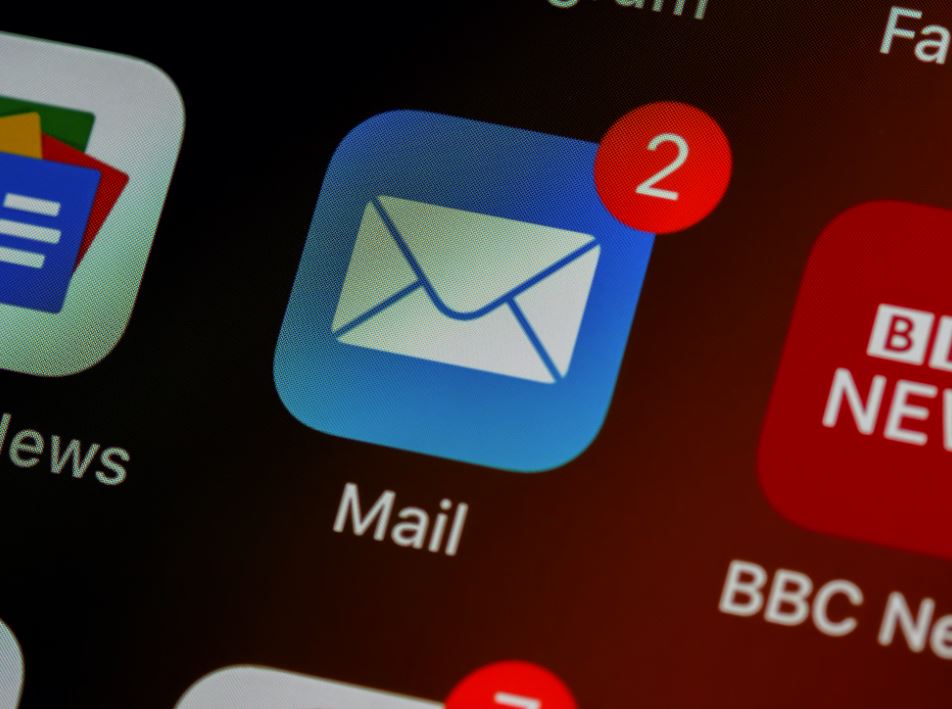 Email marketing continues to be a reliable and high-engagement channel for businesses of all shapes and sizes, and this is one way to collect email addresses for those email lists.
Let's take a look at the different types of contests
Types of Contests
The type of contest you elect to run with depends on your goals, the prize, and the distinct benefits that type of contest might offer. Here, we'll discuss five common types of contests.
Sweepstakes and Giveaways
Sweepstakes are contests where the winners are picked randomly. Giveaways, by contrast, require participants to take action to be eligible for a prize ― such as subscribing to your newsletter or liking a social media post.
Photo and Video Contests
A photo contest or video contest is where participants submit photographs or videos. The winner can be chosen either by the number of votes they receive or by judges who pick the best entry.
These are good for brands that don't have enough budget for an actual prize. They're also good when your product or service is worthy of photos and videos, for example, in fashion or travel. They're especially good for social media contests.
Essay Contests
Essay contests are competitions where participants submit essays based on a prompt or topic. This type of contest works well when you're looking for creative, thought-provoking content from your audience.
Nowadays, one should be wary of submissions built entirely using generative AI services like Jasper or ChatGPT.
User-generated Contests
User-generated contests involve asking participants to create content that a brand can use for promotional purposes.
The type of content can vary widely, essentially whatever the company desires – it could be anything from memes to quotes, jokes, artwork, etc. This is especially good as a social media contest to increase user engagement.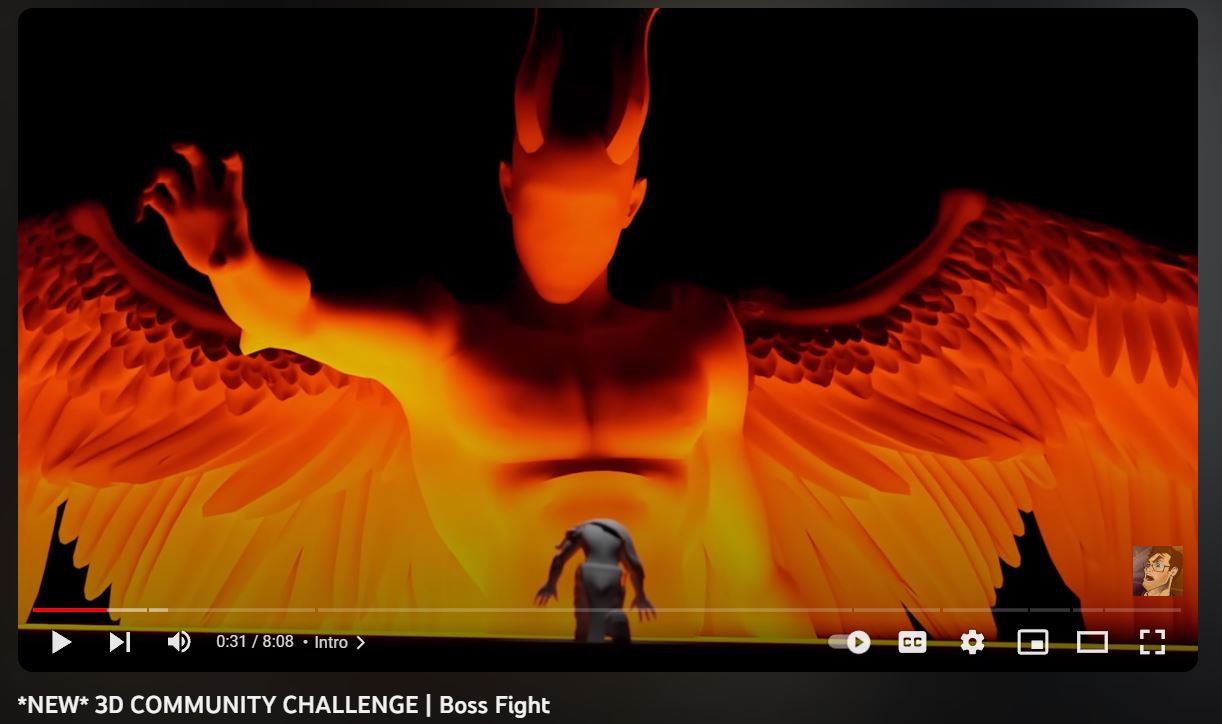 A brand might encourage its followers to submit user-generated content (UGC) on social media. The brand can then repost or retweet the submissions on social channels.
Quiz Contests
This type of contest involves participants taking a quiz or answering questions about your product, service, or industry. Quiz contests are great for increasing engagement and testing people's knowledge about your brand while also providing them with useful information.
Creating a Successful Contest Marketing Campaign
Digital marketing is a blessing and a curse. On one hand, you've got access to literally any audience you can imagine (or afford) at your fingertips. But it's also a competitive marketplace that requires planning, testing, and iteration to succeed.
Contest marketing is no different. In this section, we'll discuss the steps you should take in the lead-up to launching and executing a successful contest marketing campaign.
Identifying Your Goals
Without goals, you'll have no idea whether your campaign is successful or not. Your first step should be outlining the goal(s) for your contest marketing campaign, a few examples of which could be:
Increased brand awareness.
Higher website traffic.
More followers on social media.
Improved customer engagement.
Contest goals should be aligned with business goals.
Choosing the Right Type of Contest
With your contest goals decided, you'll need to choose the right type of contest. You'll need to decide which is most suitable for your goals based on the prize and the value that type of contest might offer.
You should consider the following when choosing your contest type:
The type of prize you'll offer – e.g., a free product or gift card.
The type of content you want participants to submit – for example, a photo or video.
The platform(s) you'll use to host the contest – for example, social media or an eCommerce website.
The demographic you're targeting – age, gender, or location.
The budget and resources available to you – e.g., the cost of a grand prize or advertising budget.
Crafting an Enticing Prize
Your prize should attract people to enter your contest. Consider what would make the best impression for your brand and budget while also considering which type of prize might appeal most to your target audience.
Some examples of effective prizes for different industries or product offerings include:
Ecommerce – a discount code or free product.
Travel and hospitality – a stay in a top-rated hotel.
Food delivery – a complimentary meal for two.
Fashion – a gift card to buy the winner's favorite item.
Beauty products – a full set of makeup from their favorite brand.
Technology – a subscription to a high-end service.
Automotive – an oil change or free car wash.
Promoting Your Contest
Now, you'll need to get your contest out into the world. Most common are online methods such as social media, email campaigns, or even paid advertising.
Five effective means of online promotion include:
Design an attractive contest landing page to host your contest, complete with all the necessary information, such as terms and conditions, rules, prizes, etc.
Share the contest on social media platforms like Instagram or Facebook with attractive visuals and a strong call to action.
Create a relevant hashtag and use it to promote the contest while encouraging participants to share it.
Create a pop-up on your website that encourages visitors to enter the contest.
Use Facebook's targeting capabilities by running ads specific to your target audience for maximum visibility and reach.
Measuring Success
It's time to measure the success of your campaign. With your defined goals in mind, check data such as website traffic and user engagement to determine the contest's success. Also, look at qualitative metrics such as user-generated content (UGC) created from your contest to understand its reach.
Meaningful increases in each of your chosen metrics are difficult to specify because they vary per company, industry, existing follower count, etc. In some cases, a 10% increase in website traffic may be more than enough. But if your brand is still small, you'll likely need increases of 50% or 100% and up. Use your intuition.
Engagement rates are a little easier to specify – they should be in the 1–5% range (as indicated by Hootsuite) and will decrease as you get more followers.
If the results are worse than you anticipated, start testing things. Make minor changes to copy, creative, prizes, etc. – and then wait a week or two to see if the change impacts results.
[Read: How to run a successful contest]
Real-Life Examples of Successful Contest Marketing Campaigns
What better way to learn than by example? There've been many successful contest marketing campaigns over the years, run by both giants of industry and new startups engaging in growth hacking.
In this section, we'll consider five real-world examples of brands executing successful contest marketing campaigns, including Doritos, Bruce Lee Family Company, Starbucks, Red Bull, and Airbnb efforts.
Doritos
Doritos had an incredibly successful contest marketing campaign with its decade-long "Crash the Super Bowl" contest. Members of the public were invited to create their own Doritos commercial and submit it for consideration to be aired during the Super Bowl.
The ultimate prize was up to $1 million in cash and the chance to have their commercial aired during one of the most popular television events in the world.
This gave everyday people the chance to have their work seen by millions of viewers and offered an unbeatable grand prize. Doritos' social media channels also heavily promoted the campaign.
Bruce Lee Family Company
The Bruce Lee Family Company ran a successful contest leveraging the power of social media to engage their target audience.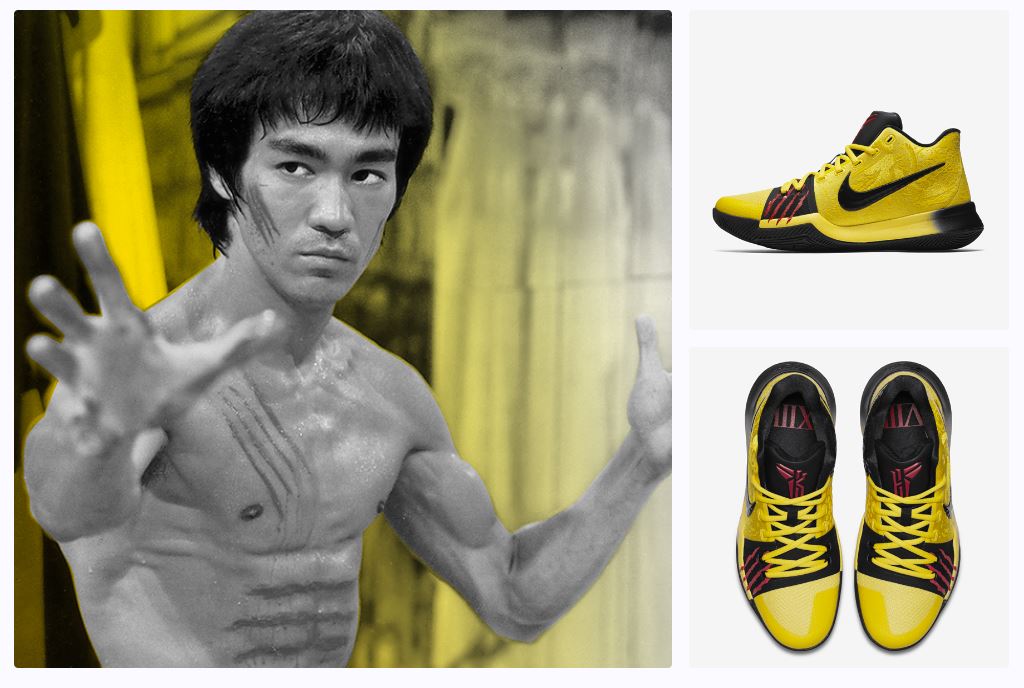 Users were invited to post a photo or video of themselves doing an action inspired by Bruce Lee and tag it with the hashtag "#BeLikeBruce." The campaign generated hundreds of thousands of posts from Bruce Lee fans worldwide.
Practically, The Bruce Lee Family Company used tools from ViralSweep's suite of contest marketing apps, including Facebook Lead Ads, Social Posts, and Sweepstakes – all to great effect.
Starbucks
Starbucks' "White Cup" contest was an incredibly successful example of a marketing campaign designed to engage customers.
Customers were invited to paint their own Starbucks cups and submit them for consideration. Their design would be featured on limited-edition cups in stores nationwide if selected.
Red Bull
One of Red Bull's attempts at contest marketing was their "Soapbox Race." Teams worldwide would design and build their own custom soapbox cars, then race them in an exciting competition in famous cities.
This campaign generated huge amounts of engagement on social media and TV and increased brand awareness for Red Bull.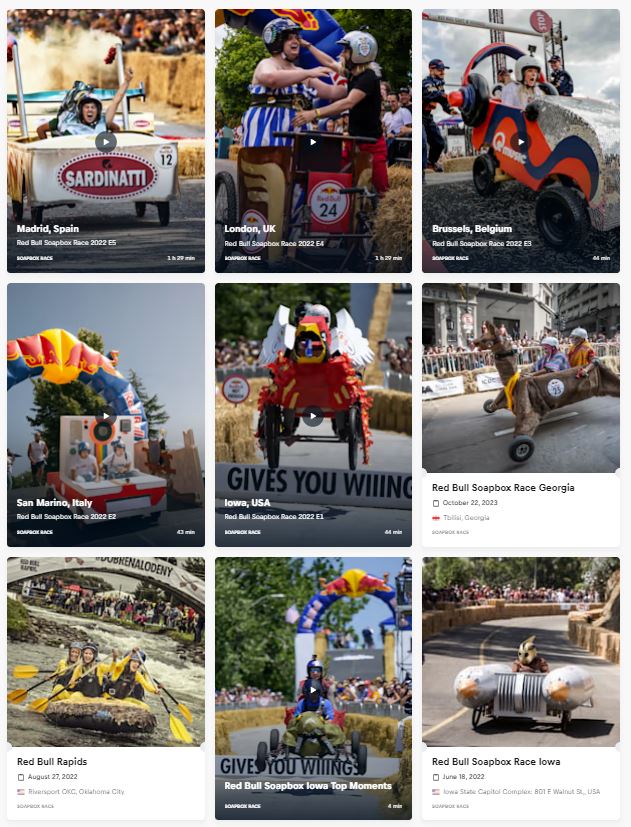 Airbnb
In Airbnb's "Live There" campaign, participants were asked to submit videos explaining their desire to live in a certain city. Winners would receive free travel and accommodation for one month in the city they chose, along with the chance to explore local culture, meet new people, and experience the city like a local.
The Benefits of Contest Marketing for Your Brand
The benefits of contest marketing are not dissimilar to those of other digital marketing channels and techniques. Broadly speaking, the intention is to get your brand out there (awareness), encourage interaction (engagement), find new leads (potential customers), and – of course – bring in more sales than the marketing costs you to carry out!
Let's consider four of the primary benefits of contest marketing.
Increasing Brand Awareness
You can use platforms like social media or email newsletters to encourage people to enter your contest, thereby circulating your brand name far and wide. Awareness, in particular, benefits from virality, where each person who sees your content distributes it to at least one other person.
Building Customer Engagement
Contests allow you to engage with your customers in a fun and entertaining way. This is particularly true if you use interactive elements like quizzes, opinion polls, votes, or surveys.
The potential for user-generated content is also high – followers may post photos or videos of themselves using your products or talk about their experiences with them.
Generating Leads and Sales
Leads and sales can result from offering discounts or coupons in exchange for entering the contest or using SEO-friendly content to draw people into your funnel. You might also use a contest entry form where entrants fill out their contact details to populate your database of leads.
Boosting Customer Loyalty
Finally, contests offer an opportunity to show your customers you appreciate their loyalty. Your contest can be tailored to reward existing customers with gifts or discounts for activities they would already do – such as using a coupon code or following your profile on LinkedIn, Twitter, or Instagram.
Common Mistakes to Avoid
Don't reinvent the wheel: learn from those who have come before you and made mistakes already. In this section, we'll briefly explain some of the things you shouldn't do when building and running your contest marketing campaigns.
Poorly Defined Goals
You need to define and document your goals beforehand clearly. This allows you to measure the performance of your campaign against these targets and assess whether it was successful or not. Without this data, it's impossible to gauge the effectiveness of your efforts accurately.
Not Knowing Your Audience
Who are you targeting with your contest? Knowing their interests, preferences, and behavior allows you to craft a message that resonates with them while adhering to relevant regulations. Failure to do so could lead to an unsuccessful campaign or even legal repercussions (for compliance issues, for example).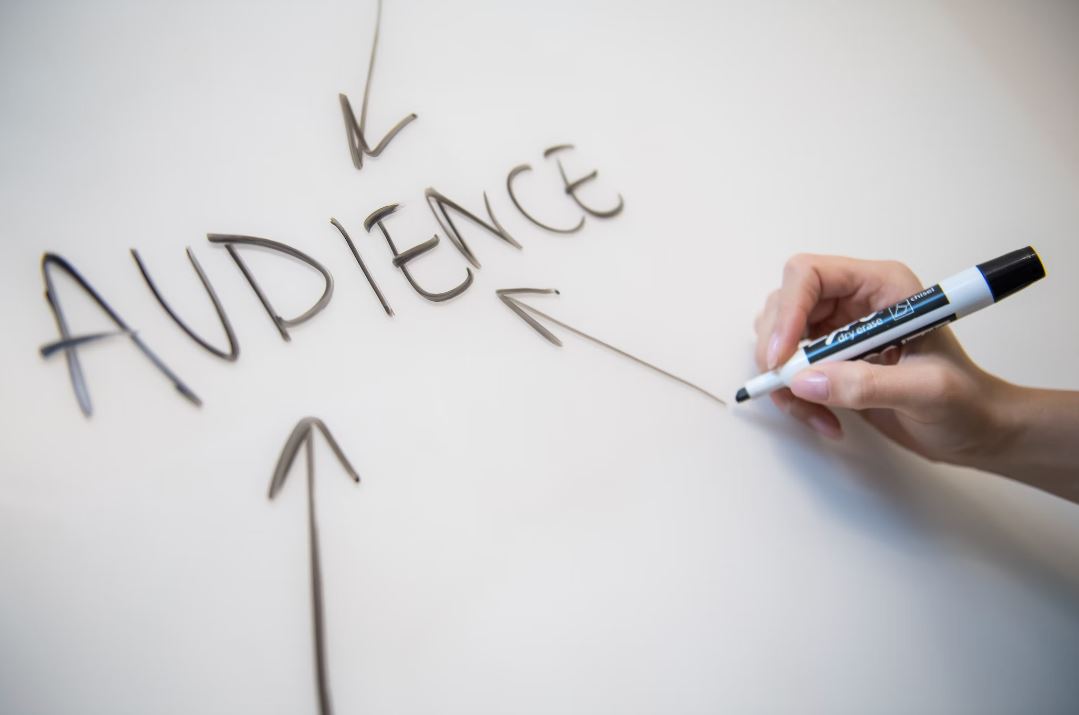 Complicated Rules
Keep the contest rules and terms and conditions simple and easy to understand. Otherwise, you risk confusing participants and sacrificing contest entries – which could lead to fewer entries or even legal problems if things aren't clear enough.
Offering an Unappealing Prize
Offering a prize that isn't desirable or relevant to your target audience will not yield the desired results. You need to select a contest prize with enough appeal and value to entice people into participating in your contest – but also something you can afford.
Run Your Contest Marketing with ViralSweep!
Congratulations – if you've read this far, you can consider yourself far better informed about contest marketing than before. The key takeaways here are as follows:
There are various types of contests – pick the one most suitable to your brand, offering, prize, and budget.
Creating a successful contest requires identifying your goals, choosing the contest type and a prize, promoting the contest, and measuring your results.
The benefits of contest marketing include increased brand awareness, customer engagement, leads and sales, and customer loyalty.
Common mistakes include poorly defined goals (or none at all), neglecting to research your audience, complex rules, and unappealing prizes.
With contests, the scale of entries and interest quickly makes managing contests difficult. Tools exist to ease the workflow significantly for many facets of digital marketing.
As The Bruce Lee Family Business did, consider using ViralSweep's suite of viral marketing tools for your next contest. Their apps include specific features for contest promotion, engagement, lead generation, and analytics – making creating a successful marketing campaign easier than ever.
Check out ViralSweep's suite of apps here.