You've put the hours in and built your dedicated audience. There are brands who want to sponsor your Twitch giveaway and connect with your Twitch community. You might not realize it, but you already have a connection with many top gaming brands who would love to work with you.
Here in this step-by-step guide, we will walk you through the steps to running a sponsored giveaway as a Twitch streamer.
Stay tuned!

Sponsored Promotions Are Easy Mode
The makers of your mouse, your graphics card, and even your favorite game want to reach out to your audience, and sponsoring a giveaway on your channel is the perfect way to bridge that gap.
Follow these 4 steps to go from giveaway n00b to giveaway pro:
Step 1: Sponsor Prospecting
It's dangerous to go alone! Take this.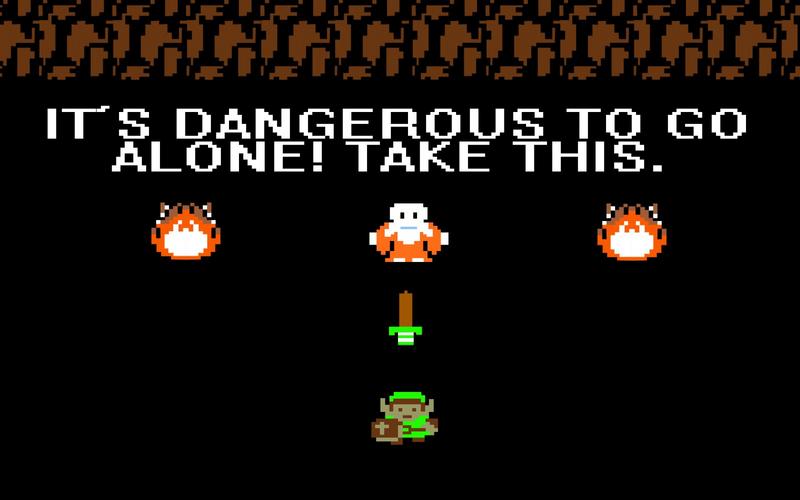 Create a list of the products associated with you, your favorite game, or your audience. On my desk alone, there is Audioengine, Logitech, MSI, Intel, Blizzard, Razer, Steelcase, and Nextdesk, to name just a few.
Here are some questions you can ask yourself to find potential sponsors for your Twitch giveaway:
What hardware do I use to play my games?
What games does my audience enjoy watching me play?
What books or artwork are on my shelf in the background of my stream?
Which of these brands am I a diehard fan of?
Which brands just released or are releasing a new product soon?
Create a list of 15 brands to reach out to. Your first sponsored giveaway will be the most difficult but gets much easier as you develop brand relationships. You might need to reach out to a good handful of brands initially.
Step 2: Reaching Out
Gaming brands are actively looking for people like you.
Odds are in your favor because brands are looking for ways to connect to audiences like yours. Don't be afraid to ask brands to sponsor your giveaway.
To improve your odds greatly, find a specific person to contact rather than simply tweeting the brand. Look for a game company's community manager or a product's consumer advocate and email or tweet them directly.
An example tweet might be:
My Twitch audience wants to watch me play your new expansion. I'd like to give some copies away; who would be best to talk to?
We recommend contacting brands you are a die-hard fan of or that your audience is less likely to know about. Instead of approaching Sony and asking to give away copies of the next big Playstation title, contact your favorite indie developer and organize something special with them.
Sometimes being passionate about a brand isn't enough—ask yourself what you bring to the table when reaching out. You should have a large enough audience to entice them into working with you.
Focus on the relationship
Leveling up your relationships takes time, so don't rush it.
You want to create a favorable long-term outcome for your Twitch stream by requesting prizes that suit your current audience size. A small giveaway that performs well sets up a positive relationship with that brand.
For example, if you want to partner with ASUS, start by asking for a gaming headset or a mouse. Then once you prove you can follow through, work your way up to big-ticket items like graphics cards, gaming monitors, and laptops.
Step 3: Scheduling
Loot acquired… now for the hype train!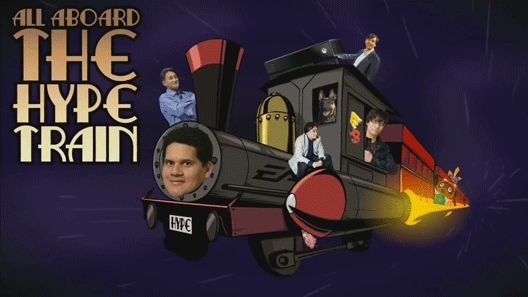 So you've reached out to your prospect list, gotten a few favorable replies—awesome! Let's focus on transitioning into how to run the giveaway itself.
Determine a Date and Time Frame
What is the value of the prize?

Your Twitch giveaway sponsor has agreed to send you a product or to ship the product to the giveaway winner of your promotion, so you know the retail value of the prize. It's best if you can get a hold of the product to show your audience and for general peace of mind.

When will the giveaway start?

Depending on the value of the prize, you'll want to adjust how much time you need to promote your giveaway. The smaller your audience, the more time you should give. Treat smaller prizes like a special surprise and devote more time to higher value prizes. Generally speaking, 2-7 days is recommended for prizes between $20-100 in value.

How long will the giveaway last?

Your fans deserve a fair chance to enter your first giveaway, so make sure it runs for at least 3 days. A DLC or game giveaway should last about a week.

Every streamer is different, so you may need to let your Twitch giveaway run longer if your audience comes in waves. The larger the prize, the longer the giveaway should last.
Step 4: Setup
Have your sponsor sign up for ViralSweep.
Content creators shouldn't be on the hook paying for marketing or giveaway tools to give away someone else's products. ViralSweep allows your sponsor to set up a profile for each content creator they work with, including you.
If you prefer to have full control, you can easily create your own ViralSweep account to run the promotion.
Read More: 5 Best Contest Management Software
How To Set Up Twitch giveaway ?
Click

+ New Promotion

and select Sweepstakes once you receive the ViralSweep invitation from your sponsor.
Fill out the Title, Description, and other appropriate items in the Build section. Keep it simple! You already have the ability to explain the giveaway through your stream, so focus on articulating who you are, who your sponsor is, and what the prize is for anyone who comes to your giveaway from outside of Twitch.
Upload images of the prize. Add your own logo and your sponsor's logo to the images. These will be used as the share images across social media, so it's a great way to get people to see you!
Generate your giveaway's rules. ViralSweep helps generate the rules for you by filling out just a few simple forms.
Your Ultimate Ability: Bonus Entries
The real power of ViralSweep is that you can leverage your audience to attract more followers; not just on Twitch, but across other channels like Twitter and Facebook.
Click on the Engage section and then Social Actions.
Add your sponsor's social profiles to encourage your audience to follow them. As a general rule of thumb, your sponsor's bonus entries should go above yours.
Add your social profiles to help your audience follow you on platforms outside of Twitch. Twitter and Facebook are the most common.
Conclusion
That's a wrap!
Your giveaway is ready to launch. You can preview it live on the New Promotion page, or by clicking View on your dashboard.
You can share the link to your giveaway by clicking Install on your dashboard and finding the direct link to your Full Page promotion.
Because Twitch doesn't allow you to use HTML on your profile, you'll need to add this link on your channel and in your chat once the giveaway goes live.
There you have it! It's pretty simple to find a sponsor and run your first giveaway as a Twitch streamer! GG!
Read More: Youtube Giveaways: Tips and Tricks to Boost Engagement