Start Creating Photo and Video Contests
Starting today, you can create photo contests and video contests right from within ViralSweep. With our new contest system, you can easily collect, curate, and display user-generated content in a beautiful way.

Over the last 4 years, we have solely focused on creating the best solution for building and running sweepstakes, and today we are expanding our product line to include contests.
Now, you may be wondering, what is the difference between sweepstakes and contests?
Well, sweepstakes are promotions where people enter for a chance to win a prize, and the winner is picked entirely at random. Usually, you just fill out a form with some information, and you're entered.
Contests are promotions where people enter for a chance to win a prize, and the winner is picked based on some form of judging or voting.
With contests, you typically are paying an entry fee or doing some type of task that requires significant effort in order to participate (like submitting a photo or video that you create).
The Contest App
Out of the box, ViralSweep will support two different types of contests: photo contests and video contests.
The setup of both promotions is exactly the same. However, the photo contest app will allow direct uploads of photos, while the video contest app will accept video URL's from YouTube, Vimeo, Instagram, or Vine.
Here are some of the features available in the contest app:
Collect User Generated Content
Collecting user-generated content (UGC) should be an important part of your brand's overall marketing efforts.
Running a photo contest or video contest to collect user-generated content is an easy way to connect with your biggest fans and put their visual content on display in a beautiful way.
Through our photo and video contest apps, you can collect both photos and videos from users and display them in a gallery.
Currently, contest entries are only supported via an entry form.
Hashtag imports and entries into a contest via a hashtag are not currently supported, as there is not yet a reliable way to ensure all hashtag submissions are collected and contest entrants are notified their submission has been received.
Don't worry though, we're working on a solution.
Create Photo & Video Contests
Our photo contest and video contest app is the easiest way to build, run, and manage a contest.
Collect submissions privately, or display them in a public gallery. Allow for voting, or judge the submissions to determine your winner.
Embed your contest on any website, including a Facebook page tab. To learn how to start building a contest, watch our setup video:
Embeddable Gallery
Our embeddable gallery lets you display your contest submissions anywhere you'd like, and you can easily collect entries from within the gallery itself.
All submissions can be seen in a larger view, and you can allow users to include a caption with their contest entry.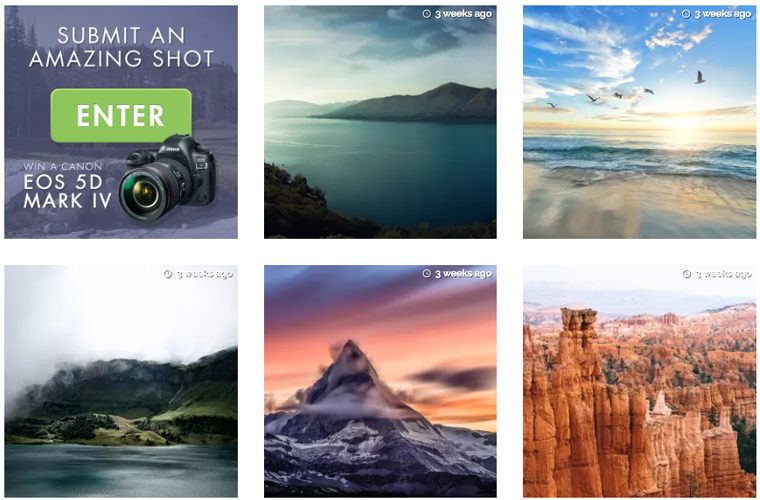 Our gallery options also allow you to control the order in which the submissions are displayed. Sharing of contest entries is a breeze, as each submission gets a direct URL within the gallery.
See the video below for available installation options:

Contest Moderation
Our contest moderation features allow for manual approval of submissions, as well as automatic approval of submissions.
Any submission into your contest can be approved or denied through our moderation tab, and you can even edit captions that are submitted with each entry.
If you just want to collect submissions and not display them at all, you can do this as well with your contest. See the video below for more information on contest moderation:

Contest Voting and Judging
Our voting features allow you to collect votes on contest submissions, as well as display or hide the number of votes each submission has.
Use geo-targeting to lock voting down to a specific region or utilize our voting restrictions to determine how and when someone can vote.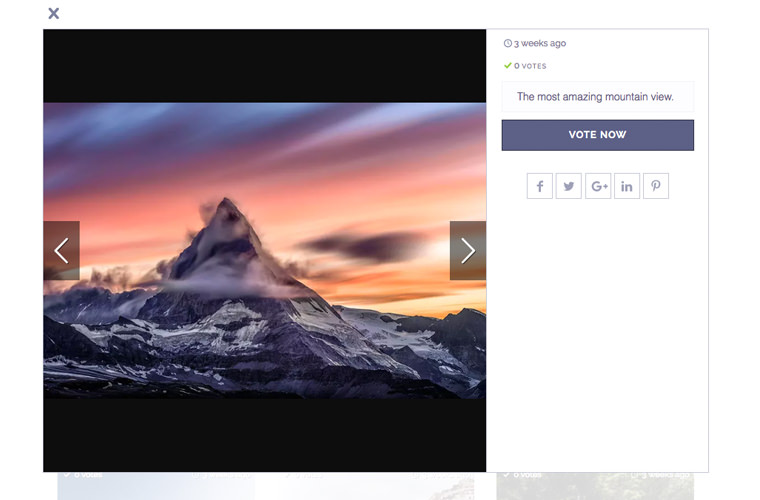 Direct Gallery Links
Increase contest engagement by allowing users to link directly to their photo or video submissions within the gallery.
After each person enters the contest, you can provide them with their submission URL, which, when shared, will immediately display their submission within the gallery.
This option is especially useful for voting contests where sharing of submissions is encouraged.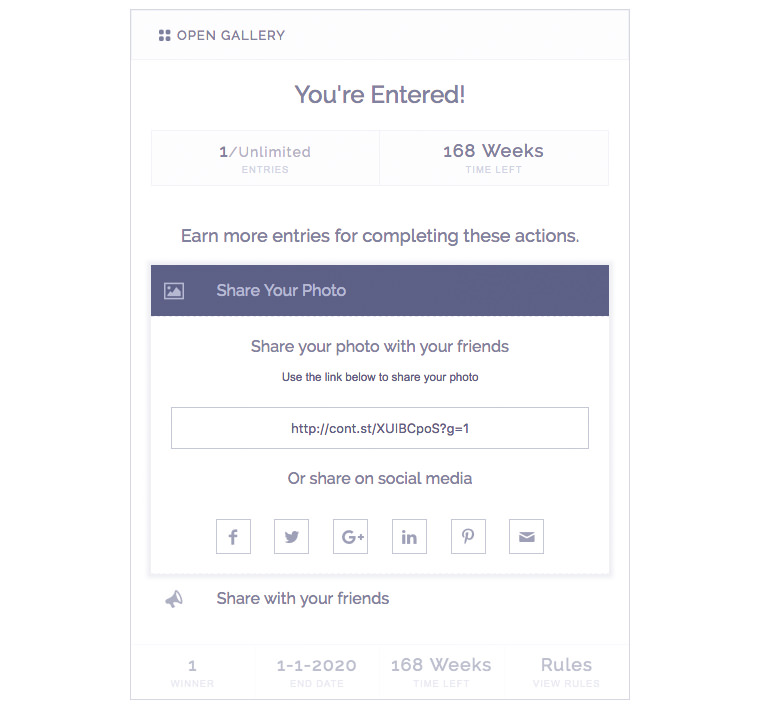 If you have any questions or comments about the new ViralSweep contest app, please leave them in the comments below.